Audi To Show C-BEV Concept At Frankfurt, Possibly Foreshadowing A Q6
Auto News The German automakers are ramping up for their big 2015 Frankfurt Motor Show reveals, respectively. One busy bee will surely the four rings of Audi, and rather recently some photos have risen from the ether of a low-slung SUV that's apparently all-electric.
Not only is it an eco-friendly, future-thinking SUV concept, but as Autocar reports, the possible Audi Q6 seen here will have a very close component relation to the R8 e-tron's powertrain.
The concept, they say, goes under the internal codename 'C-BEV' and is slated to compete with, among others, Tesla's Model X – an EV crossover. Once it's unveil at Frankfurt is over and done with, Audi is reportedly looking to the second half of 2018 for a production release.
Currently, the Audi R8 e-tron has 456hp and 919Nm on tap. Sources say Audi plans to endow the C-BEV with at least 500hp, a 3.9sec century sprint time, and a 250km/h top speed. Not too shabby at all for an SUV.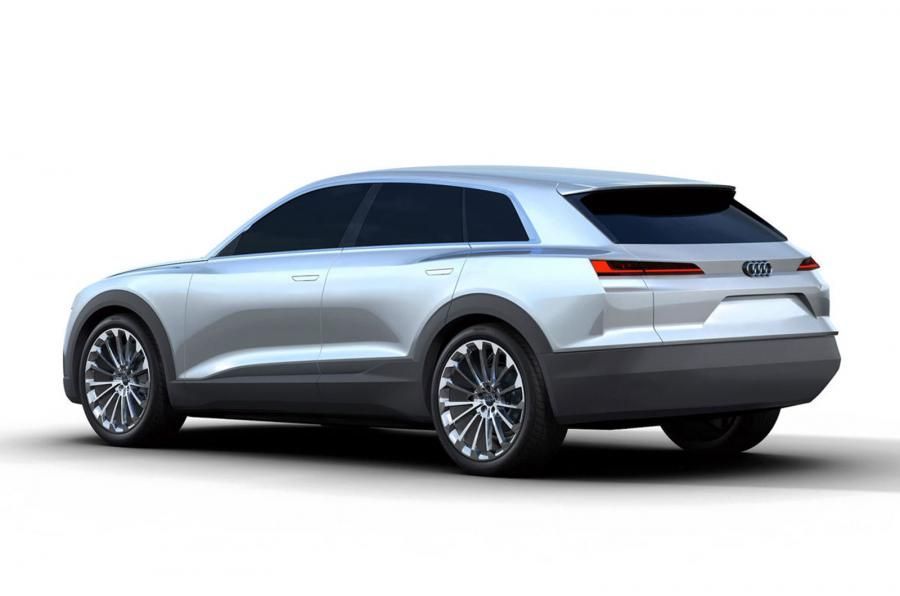 Unlike the R8 e-tron, however, the C-BEV is purported to have three electric motors instead of the former's two rear mounted units. In the latter's case, each rear wheel gets its own motor with the third mounted within the gearbox.
The body itself is constructed with hot-formed steel, aluminium and CFRP (Carbon Fibre Reinforced Plastic), within the structure sits a battery pack which could hold as much as 90kWh. With all that energy stored up, Audi expects it to have a range of "at least 500km."
Autocar expects it to receive unique coupe-like styling cues, and will be a target to rival BMW's X6 and the newly launched Mercedes-Benz GLE Coupe, with a claimed "sensational" drag coefficient of less than 0.30.
It will also reportedly inherit Audi's most advanced connectivity and intelligent driving systems with autonomous driving and parking features. Occupants will enjoy an interior that is planned to be shared with the next-generation A8 saloon that's due out in 2017.
---
---
---
---
Comments