Bangkok To Singapore Using Only One Tank Of Diesel? The Isuzu D-Max Did It
Insights Four-wheel drive vehicles are not necessarily heavy on fuel as Isuzu recently demonstrated by completing the Dura-Miles challenge, a 1,809km journey from Bangkok to Singapore in Isuzu D-Max pick-up trucks, each using less than the full contents of its 76-litre fuel tank.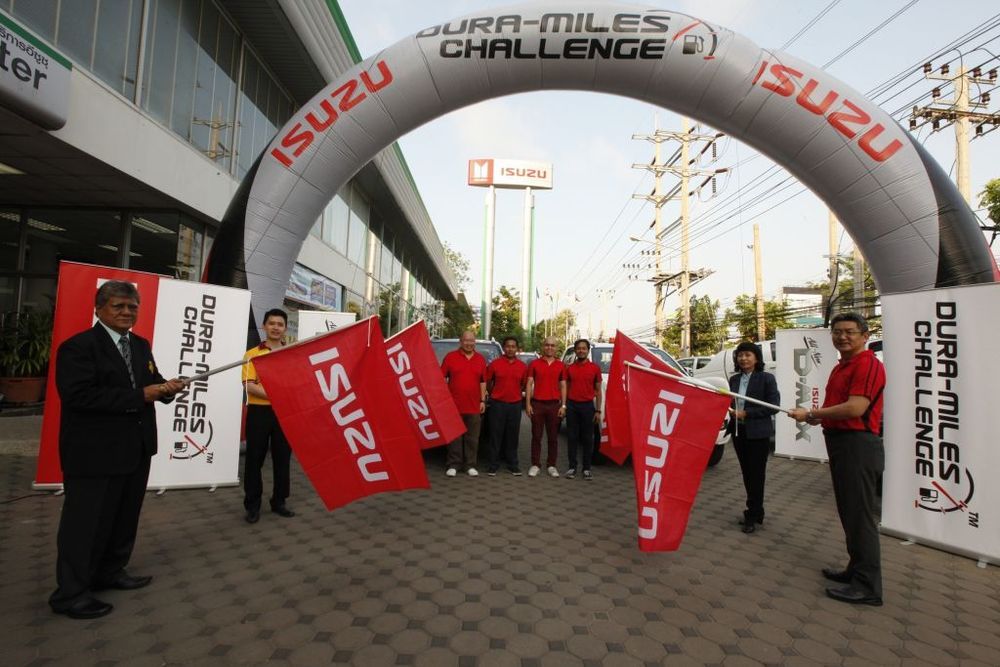 The convoy consisted of four Isuzu D-Max pick-ups – a pair each of 2.5-litre and 3.0-litre models with manual and automatic transmissions, all featured with similar selectable 4x4 drivetrains.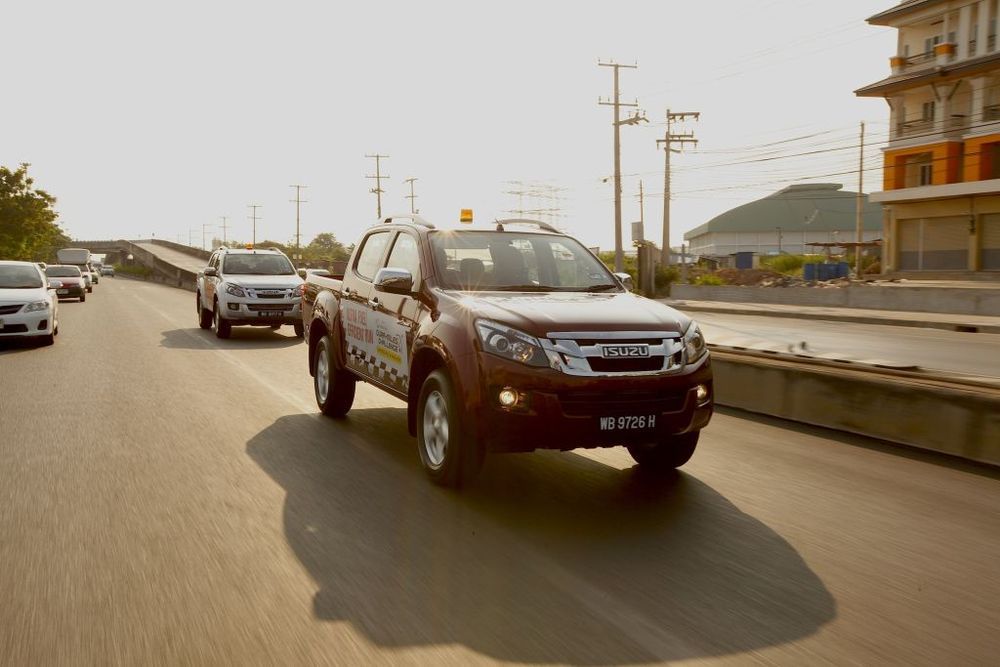 Starting from the Isuzu Ung Nguan Tai dealership in Bangkok, the participants were flagged by Executive Director of Isuzu Malaysia Daisuke Ishida, AAM Committee Member Ahmed Ismail, Tripetch Isuzu Sales Co. Ltd Senior Vice President Panadta Chenavasin and Ung Nguan Tai Isuzu Sales Deputy Managing Director Tanavit Pitaksith.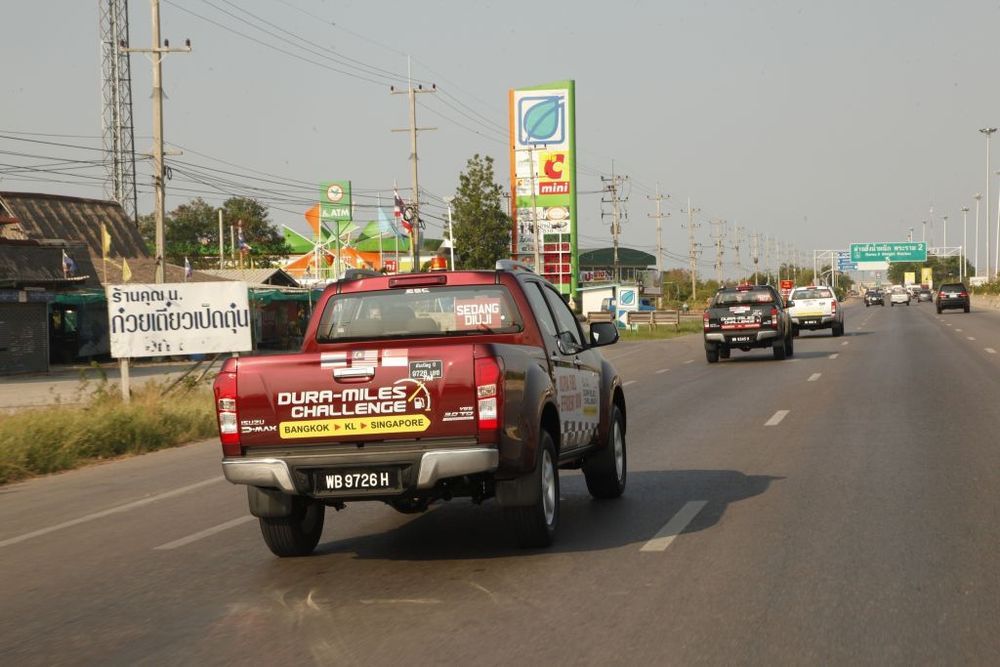 From there, the vehicles made their journey southbound, soldiering through extreme conditions which ranged from 40-degree ambient temperatures to thunderstorms, all the while under the strict observation of an Automobile Association of Malaysia (AAM) officer who also verified upon completion of the Dura-Miles Challenge that all the vehicles were according to manufacturer's specifications.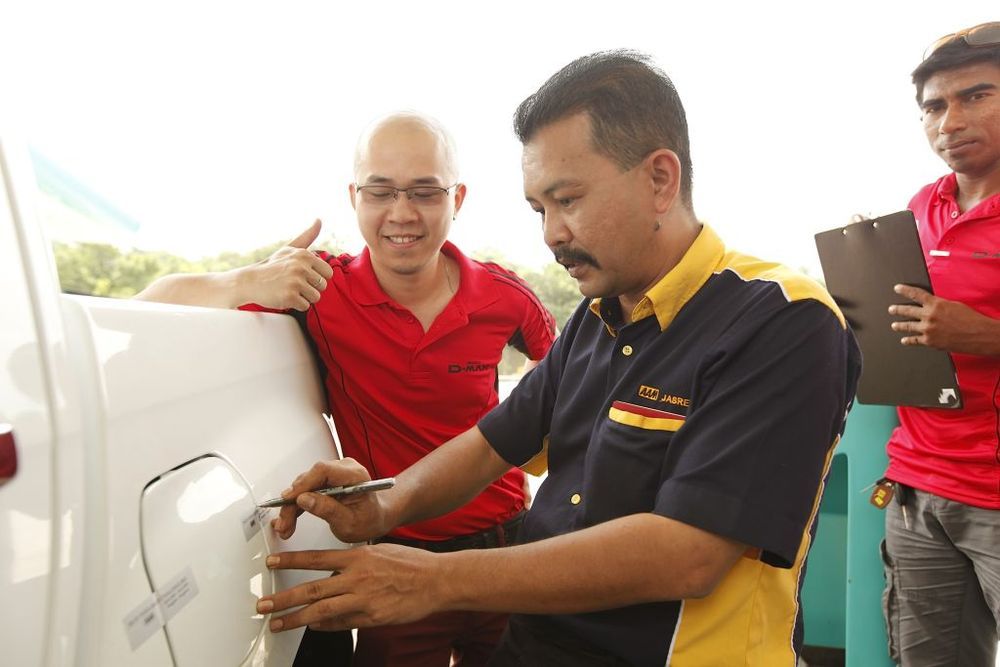 Upon completing the journey, the convoy was welcomed by Ishida at the Singapore Discovery Centre. "While four-wheel drive vehicles offer highly practical solutions to active lifestyle seekers, it suffers from a bad reputation for being heavy on fuel. However, due to Isuzu's amazing engineering and remarkable power balance, the Isuzu D-MAX is able to offer uncompromised performance and fuel efficiency to every motorist," he said.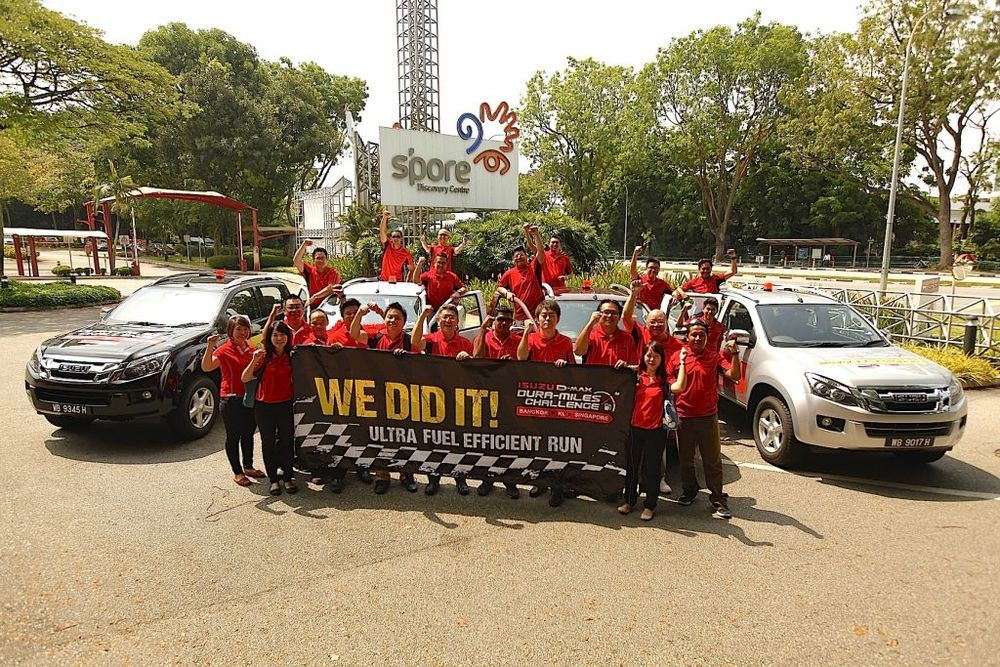 The achievement marks the first for this second-generation Isuzu D-Max which humbles the previous generation model's record in 2011 when it completed a 1,600km journey from Bangkok to Melaka. It also cements the Isuzu D-Max as the undisputed leader in fuel efficiency having claimed the Asian Auto Fuel Efficiency Award for pick-up trucks six years in a row.
---
---
---
---
Comments