Beijing 2018: This Is The New Grille For Future BMWs, Previewed On iX3
Auto News At the upcoming 2018 Beijing Auto Show, which opens later this week, BMW will be hosting the world premiere of its first all-electric SUV – the BMW iX3.
The all-electric X3 is planned for 2020, and will be part of a three-car strategy that form the basis for the next phase of the BMW Group's electrification roadmap. The remaining two models are an all-electric MINI due in 2019 and a little-known iNext in 2021. The latter is rumoured to take the form of an autonomous driving crossover.
Despite sharing the X3 name, it appears that the iX3, like all i Series BMW models (not to be confused with i Performance plug-in hybrid variants), will have a bespoke design.
Not much else is known about the car but BMW has since released a 15-second clip on its Twitter account, highlighting the new front grille design of the soon to be unveiled iX3.
The clip focusses on the clear distinction between BMW's signature double-kidney grille on the X3 and a new conjoined double-kidney grille on the iX3. The new styling makes sense as being an all-electric vehicle, the iX3 doesn't require any air intakes and a flushed design is preferred to reduce aerodynamic drag.
But this is not the first time that a conjoined double-kidney grille has been used on a BMW. The BMW i Vision Dynamics Concept that was revealed at last year's Frankfurt Motor Show also used a similar theme, thus lending credence to the rumour that this is what the front-end of all future electric BMWs will look like.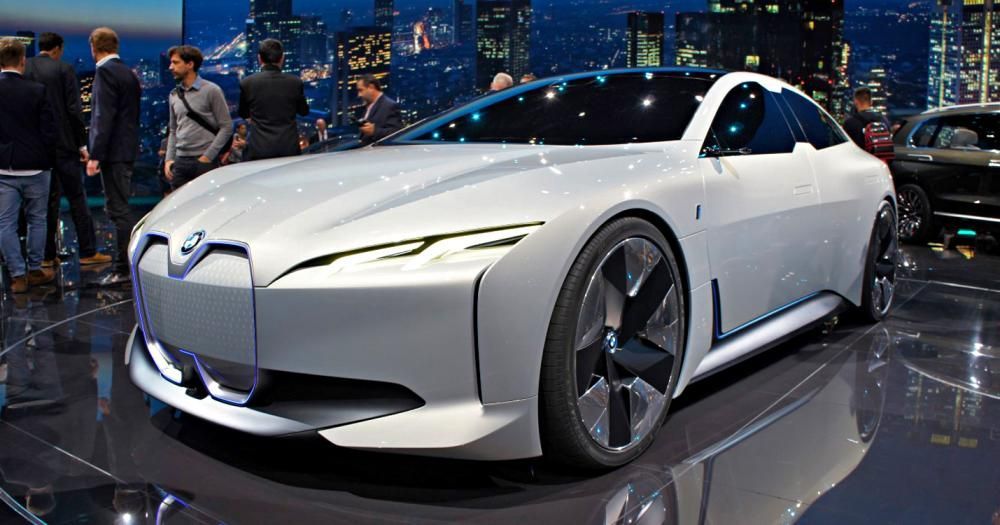 ---
---
---
---
Comments