BMW i8 Gets Trapped In Flood. Is Pain Electrically Conductive?
Auto News There's not much worse than having to wade your car through some flooded roads. Most city cars don't have the kind of ground clearance that would make such a predicament a fun experiment. Less so for a plug-in hybrid exotic like, say, a BMW i8. Much less.
This RM1.2 million BMW i8 really isn't designed for this sort of environment, and honestly, is probably where its state-of-the-art hybrid powertrain - with all its electrical components - really does not lend itself well for city driving, but only when its flooded like this. Its batteries too, are located low in the car. Great for centre of gravity, bad when encountering water.
We're not sure how this will turn out for the stricken car and its owner but we do wish him or her all the best. At Carlist.my, we've heard stories of other hybrid cars making it out unscathed after a heart-pounding wade through a flooded section of road. Whether that was luck or just circumstance is hard to say.
Its unclear where exactly this picture was taken but we can speculate its in Thailand. Bangkok seems likely as its going through some terrible flooding. But with the way the weather has been going lately even in Malaysia, that scene (minus the car) doesn't really surprise us.
Here's a larger look at the picture: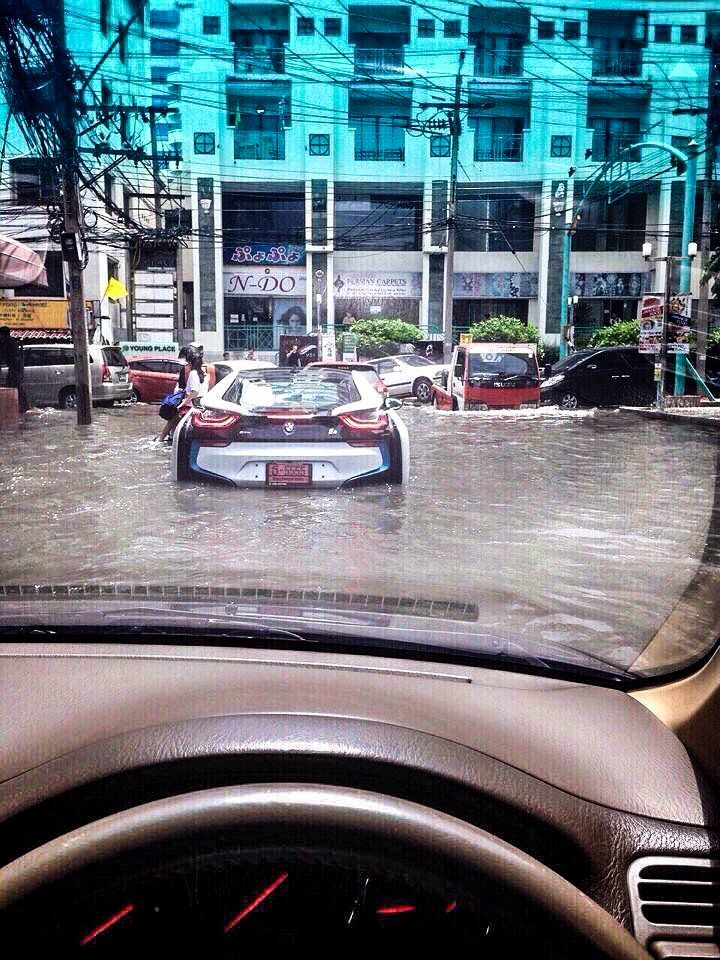 ---
---
---
---
Comments