BMW Safety 360 Campaign to Tour Pre-Schools
Auto News BMW Group Malaysia, in collaboration with the Association of Registered Childcare Providers Malaysia (PPBM), has kicked off this year's iteration of the BMW Safety 360 campaign focusing on promoting road safety awareness for children traveling in cars, particularly for the upcoming Raya festive period.
Held at the Citta Mall branch of the Julia Gabriel centre, today's launch event marked the start of a six-month campaign that will see weeklong programmes held at selected kindergartens and Montessori centres across Malaysia in which a series of road safety-themed activities and talks are delivered to the children who attend these centres and their parents.
Now in its third year running, the BMW Safety 360 programme started off focusing on motorcycle safety in its first year. The second edition of the campaign shifted the programme's focus to child safety, and this year's edition picks up on that same theme.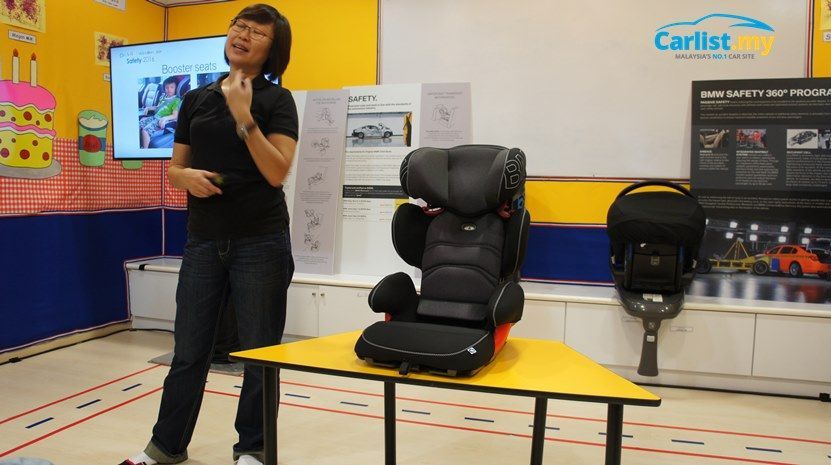 "This year, we are continuing with our work from last year and we want to speak directly to parents and children because we believe that they are the group that urgently needs to be reached out to when raising awareness on road safety issues, particularly on those related to children," said Sashi Ambi, Head of Corporate Communications for BMW Group Malaysia.
Serving as messenger of the campaign is May Hwong, Child Passenger Safety Consultant to PPBM. At the launch, Hwong delivered a brief talk on the importance on child safety seats to parents as well as members of the media covering the event.
"It is a fact that car crashes are one of the leading causes of death and injury to babies and young children. While events leading up to the car swerving sharply, braking suddenly, or colliding may be unavoidable, the outcome of how your child survives it can be. Your child must be properly restrained in a safety-approved child car seat while traveling in the car, even if it is for short trips down the road," Hwong said.
Statistics indicate that child seats reduces the risk of death by 71% among infants and 54% among toddlers in passenger vehicles. Bigger kids aged 4-8 years old can have their chances of suffering serious injury in a crash reduced by 45% when strapped into booster seats as opposed to merely relying on the seatbelt.
Of course, it's not good enough to merely buckle your children up in car seats. They have to be strapped in securely and kept rear-facing for as long as possible. The video below demonstrates the added protection afforded to a child seated rear-facing in a crash.
---
---
---
---
Comments