Concrete Culvert Fell Off Trailer, Causes Five-Car Pile Up
Auto News Motorists who were travelling on the along the Sungai Besi stretch of the North South Highway at around 6.45am this morning should count themselves lucky that no one was injured in this very nasty accident.
A large concrete culvert had fallen off a trailer, causing a Proton Persona to smash into it. Four other cars also crashed into each other.
According to a report by The Star quoting Serdang OCPD Asst Comm Razimi Ahmad, no one was injured in the accident.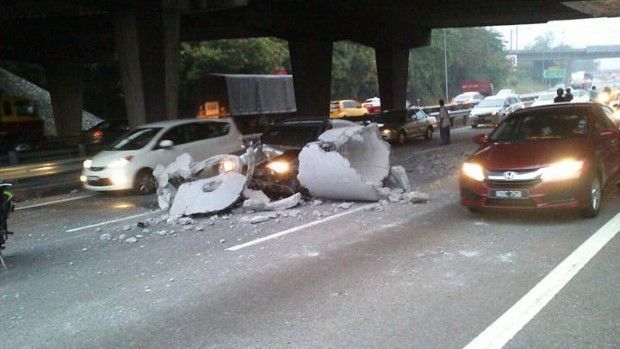 Other reports also claimed that the offending culvert that fell on the road had been stacked on top of another set of culverts on the trailer. When the trailer drove past under a flyover, it was caught by the flyover's structure, causing it to fall on the road.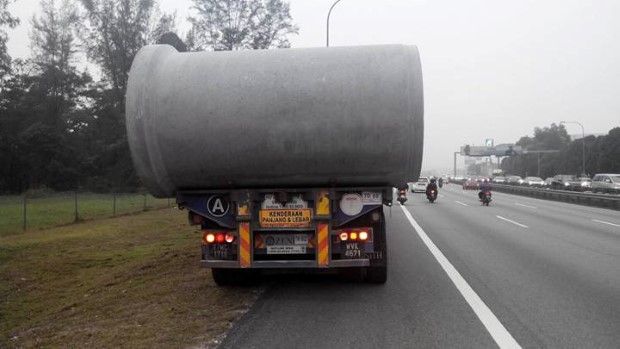 Image from Komuniti Utusan Facebook page.
---
---
---
---
Comments