Daimler and Bosch Launch Automated Valet Parking In China
Auto News It's an idea that's been toyed with for many, many, many years with hardly any progress or execution: automated valet parking. Companies have long touted the idea of being able to step out of your car at the main entrance of a shopping mall or office or what have you while your car slinks away and parks itself entirely independently. Of the many reasons to push this idea, the standout reasons are convenience, practicality, and efficiency of space - after all, when you don't need to get out of a car you can park literally door to door.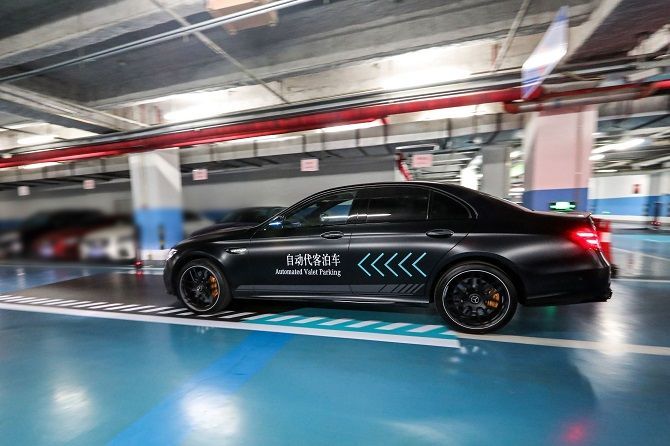 But Daimler and Bosch have finally started to execute this idea, in the form of Automated Valet Parking - at least, within the confines of the not inconsiderably Chinese market. It also makes sense to have a pilot program for such a system in China given that their own local automakers are already pushing some fairly cutting edge technology for public consumption. The system implemented here is one that allows owners to control their cars using their smart phones, both for parking and unparking.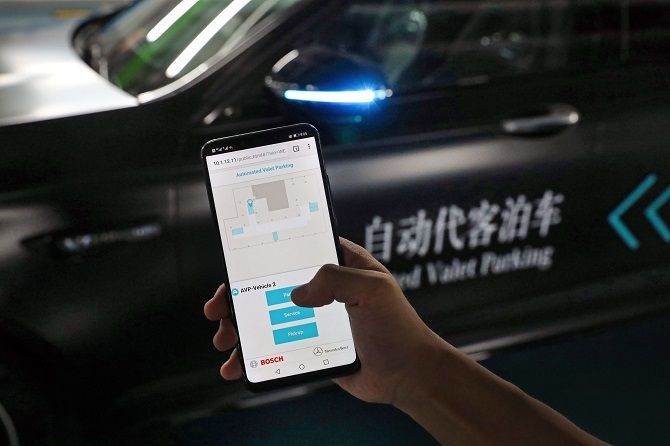 It's a team effort to make it work. The car has to be parked first within a designated drop off area, within a parking structure that is wirelessly integrated and able to interface with the cars themselves. A variety of sensors keeps track of the cars as they move, and it is the infrastructure that controls the cars' movements within the structure itself. The car is guided to an assigned space and parked securely, with the aforementioned tighter parking slots for an increase in capacity of 20%.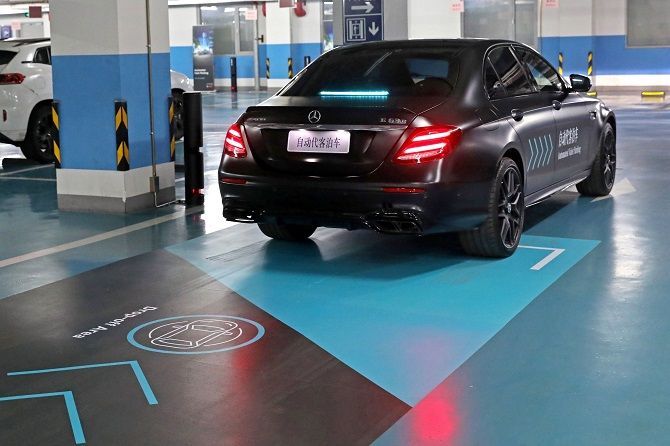 During the pilot program that premiered in Beijing, two cars were run simultaneously to showcase the flexibility and reliability of the system - but more than that, Daimler took the opportunity to show the other options available to consumers who opt for an Automated Valet system; everything from charging to car washes were put on display within the designated parking structure, and these are elements that consumers in the future may want to subject their cars to while they go about their day.
---
---
---
---
Comments