Dancing Cars? Say Hello To Mercedes-Benz's E-Active Body Control
Auto News Following the market launch of the all-new Mercedes-Benz GLE, the three-pointed star marque showed the other, more party-friendly side of the premium off-roader showing off a slick dance move, made possible by the firm's E-Active Body Control.
No, really.
As shown on Gorden Wagener's Instagram post below, the Mercedes-Benz GLE is capable of a few slick moves. Do keep in mind that the GLE seen here was likely programmed specifically to pull off these moves.
But active suspension isn't new for Mercedes-Benz, having introduced its first-ever Active Body Control (ABC) suspension on then C215-generation CL-Class in 1999. In the subsequent years that followed, Mercedes-Benz continued to fine-tune the system, and added Road Surface Scan in 2013, allowing it to be the world's first-ever predictive suspension system. E-Active Body Control suspension also features the Road Surface Scan system when the GLE is equipped with the stereo camera.
While the new E-Active Body Control system runs on the new 48 V electrical system, mechanically the system is similar to the current Airmatic suspension, able to be raised or lowered on demand.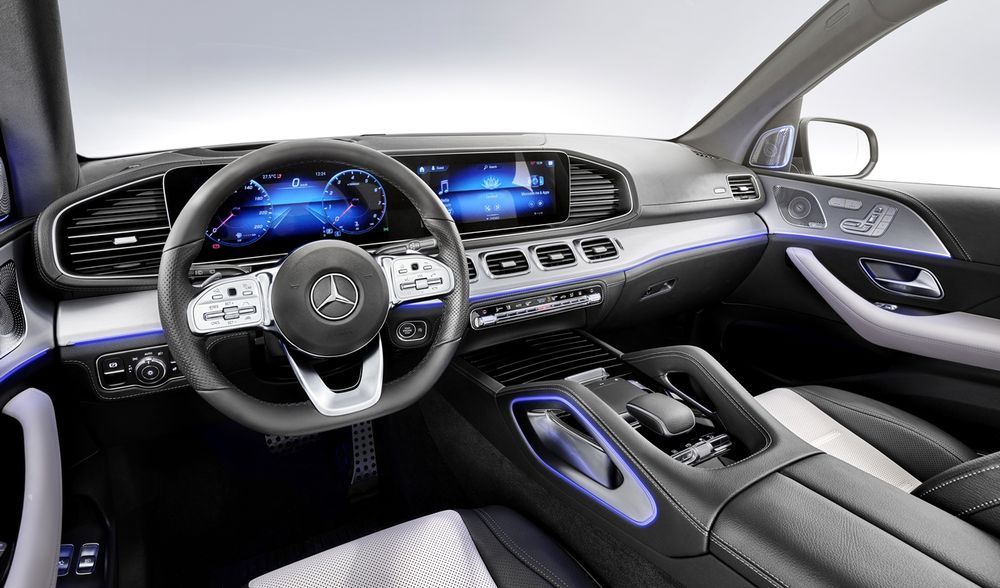 In addition to that, the hydropneumatics generate dynamic forces that overcome the air suspension forces and actively dampen the vehicle body. As a result, the vehicle's body will not squat or pitch during braking and acceleration. In addition to that, the system is able to recuperate energy on poor road surfaces.
Thanks to the new E-Active Body Control suspension system, the all-new Mercedes-Benz GLE is able to boast several new features, including:
Rocking mode: As the name suggests, the GLE is able to rock itself out of sand dunes if it ever gets stuck. Rocking mode works by raising and lowering the suspension level several times that increases and reduces the ground pressure of the tires and thus improving traction.
Individual wheel actuation: Part of the Offroad program, this feature allows the spring level at each corner of the GLE to be adjusted with just a touch on the infotainment display, improving the vehicle's off-road behaviour on rough and demanding terrains.
Rear-end lowering when loading and unloading: The GLE is able to lower its rear axle at the touch of a button, allowing owners to load and unload items easily. The rear axle will lower itself by 40 mm from its currently set level, but won't exceed 70 mm.
These aside, to see a dancing GLE is certainly an eyebrow-raising experience.
What a time to be alive.
---
---
---
---
Comments