Detroit 2016: Lexus LC 500 debuts with all-new global platform
Auto News Four years after showing the LF-LC Concept at the 2012 Detroit Auto Show, Lexus returns to the 2016 edition with an actual production car derived from the concept vehicle; the all-new Lexus LC 500, which is being positioned as the brand's new flagship coupe.
Driving force behind the LC 500's development is current Toyota chief Akio Toyoda, who describes it as 'an important product for Lexus and [him] personally'.
"This flagship luxury coupe's proportions, stunning design and performance make a strong statement about our brands' emotional direction, and will grow the Lexus luxury appeal globally," Toyoda said at the vehicle's unveiling.
Under Toyoda's guidance, the LC was developed with what was claimed to be a heightened level of collaboration between design, engineering and marketing teams. What this means is a vehicle that feels less like it is designed by a committee but rather more cohesive and better integrated.
Powering the LC 500 is an all-aluminium naturally-aspirated 32-valve 5.0-litre V8 taken from the RC F and GS F performance models tuned to produce a maximum output of 467hp and 527Nm, both delivered high up the tachometer at 7,100 and 4,800rpm respectively. Mated with an all-new 10-speed torque converter automatic transmission, the LC 500 needs less than 4.5 seconds to reach 96km/h (60mph) from rest.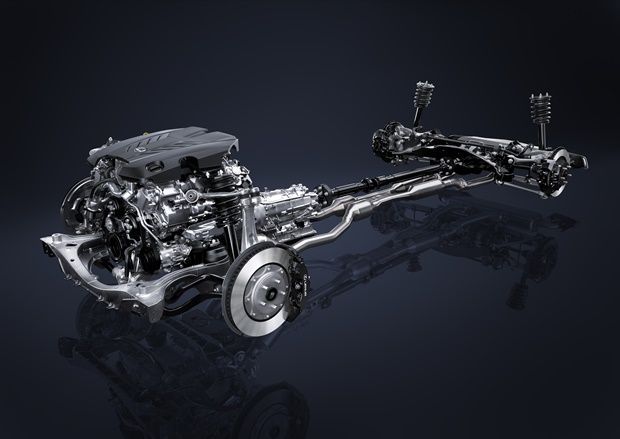 Whilst the LC 500 is likely to be limited to an exclusive number of vehicles on the road, the hardware underneath will be more far-reaching. The 2+2 coupe sits on Lexus' all-new GA-L global platform configured specifically for all of the company's future front-engine rear-wheel drive models.
Weight and distribution of weight is given great attention with the LC 500. Lightweight materials such as carbon fibre for the roof, doors with aluminium panels and carbon fibre frames, and composite boot floor are extensively used. As much of the vehicle's mass is crammed into central and lowered positions as possible to give it a near ideal 52 percent front-biased weight distribution. Usage of run-flats negates the need for a spare tyre, and the 12V battery is placed astern.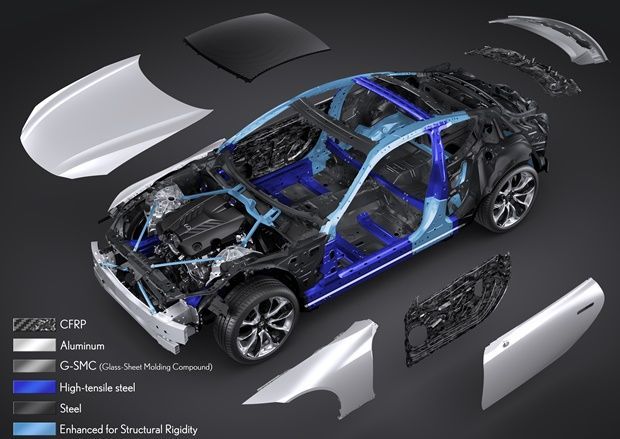 Structurally, the LC boasts the stiffest monocoque frame ever used in a Lexus vehicle. Strategic use of lightweight, high-strength steel helps it achieve torsional rigidity that exceeds even the brand's own LFA supercar.
Lexus further claims that particular attention was devoted to the LC 500's aluminium-intensive multilink suspension system. Double ball joints on the upper and lower control arms allow for control of the smallest movements from the driver inputs and road conditions. Additionally, the setup is claimed to improve wheel control as well as providing more precise steering response.
"We spent more than triple the usual amount of R&D time to pursue linear steering and to find the sweet spot for road contact feel. We also focused our efforts on suspension rigidity and enhancing geometry. Thanks to advancements in product engineering, we are now at a world-class level for suspension rigidity, and performance when lateral g's are applied," said Koji Sato, Chief Engineer of the LC 500 project.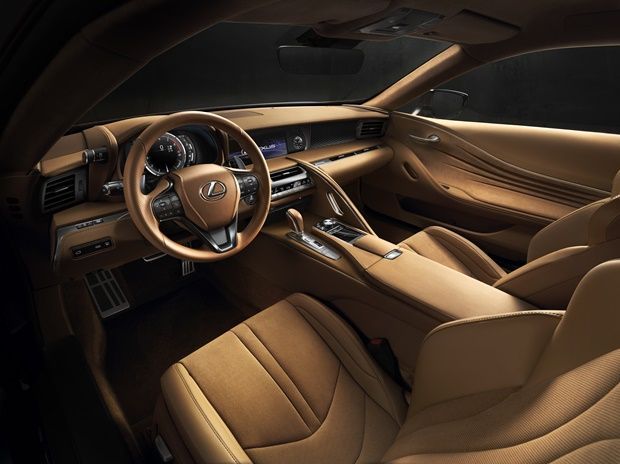 ---
---
---
Comments