Europe-Focused New Gen Nissan March Spotted In ASEAN
Auto News The K13 Nissan March was heavily engineered, designed, and manufactured in Thailand to maximize the incentives given by the Thai government back in 2010. The March hatchback was even exported back to Japan, Nissan's home country.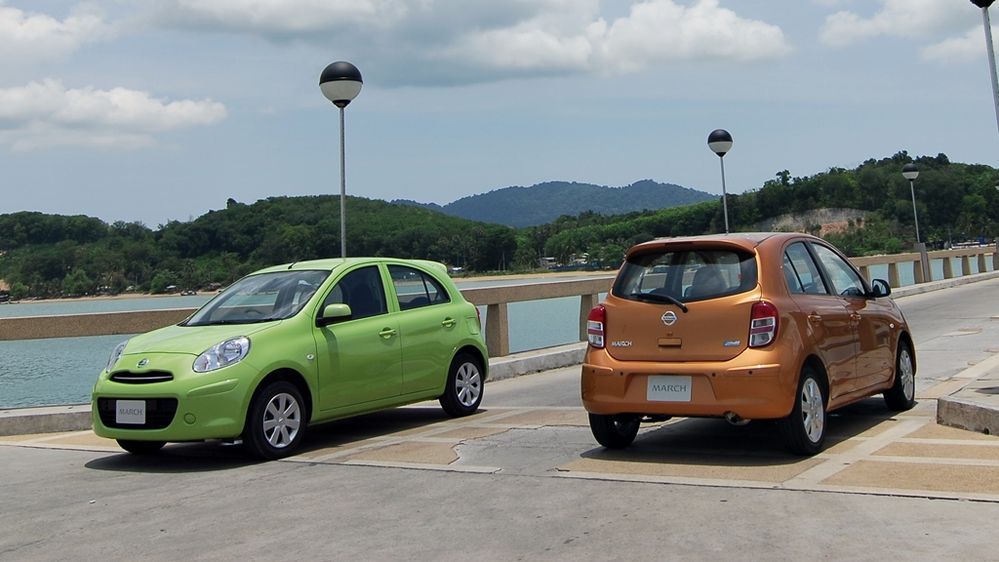 However, the simple, bulbous design of the fourth generation Nissan March didn't stand the test of time and consumer preference. Sales dwindled, with the Europeans never really warmed up to the Eco-car focused fourth generation Micra (the March was known as Micra there).
While the March was not sold in Malaysia, its sedan-sibling, the Almera, was much better accepted around the region, including Malaysia. Both vehicles are built on Nissan's 'V-platform' which means they share pretty much the same underbody components (wire harness, electronics, air conditioning system, engines, brakes, and suspension).

In 2017, Nissan Europe introduced the fifth generation Micra that was designed and developed for the more discerning European market. It is currently being built at the Renault plant in Flins, France.
Phrases like "agile and confident drive" and "optimized positions of the pedals and shift lever" were heavily used by executives in Europe, and these intrinsic values are against the targets of an Eco-car in Thailand and the ASEAN region.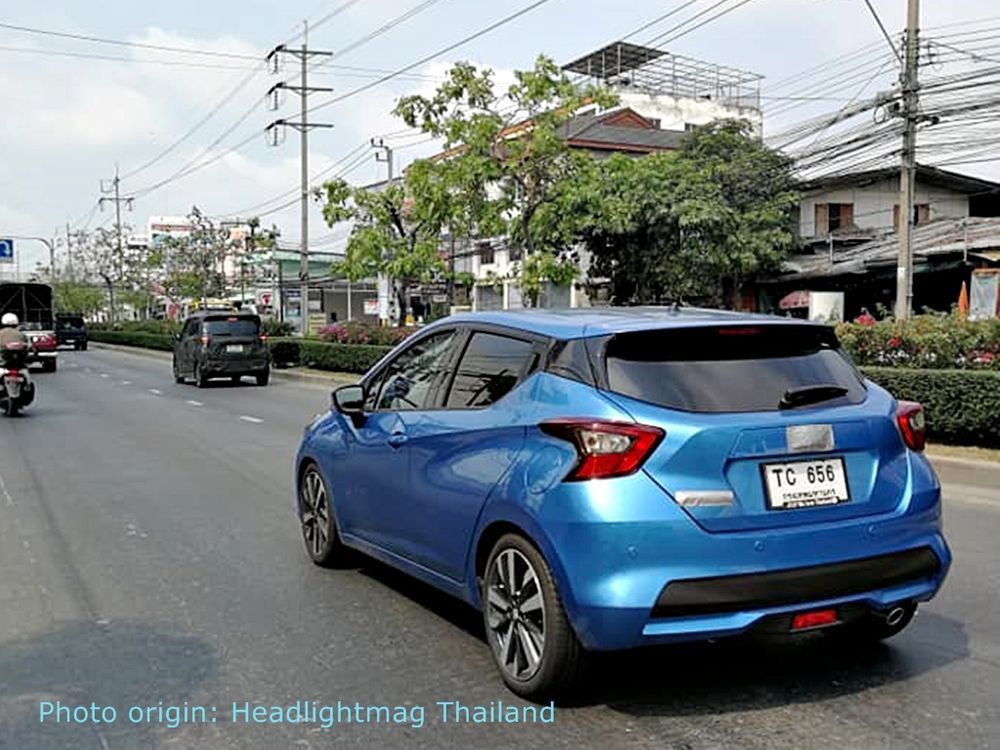 An eagled-eye road user in Thailand has spotted a fifth-generation March/Micra, and one might think this could just be an enthusiast importing the sexy looking Nissan Micra into Thailand. The scoop has also been shared by folks at Indonesia's AutonetMagz.com, another market that sold the March hatchback.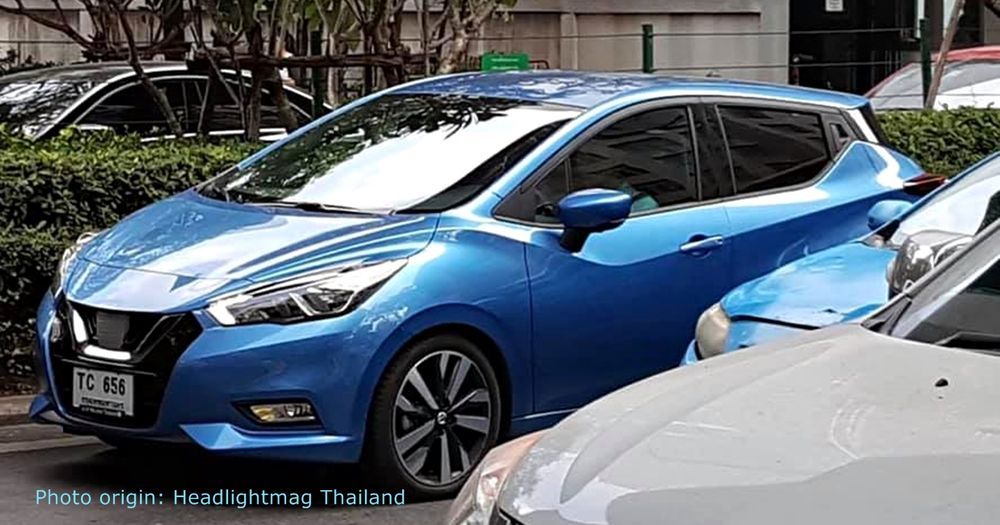 However, with just the brand and model name emblems taped up, this certainly gives a positive impression that Nissan Motor Thailand is evaluating the fifth generation for future sales in Thailand and perhaps even the ASEAN region.
When the new Micra was first introduced, it was offered with two petrol and one diesel powertrain, all paired with 5-speed manual transmissions:
Petrol, three-cylinder, 0.9L, turbocharged, 90 hp / 140 Nm
Petrol, three-cylinder, 1.0L, naturally aspirated, 71 hp / 95 Nm
Diesel, four-cylinder, 1.5L, turbocharged, 90 hp / 220 Nm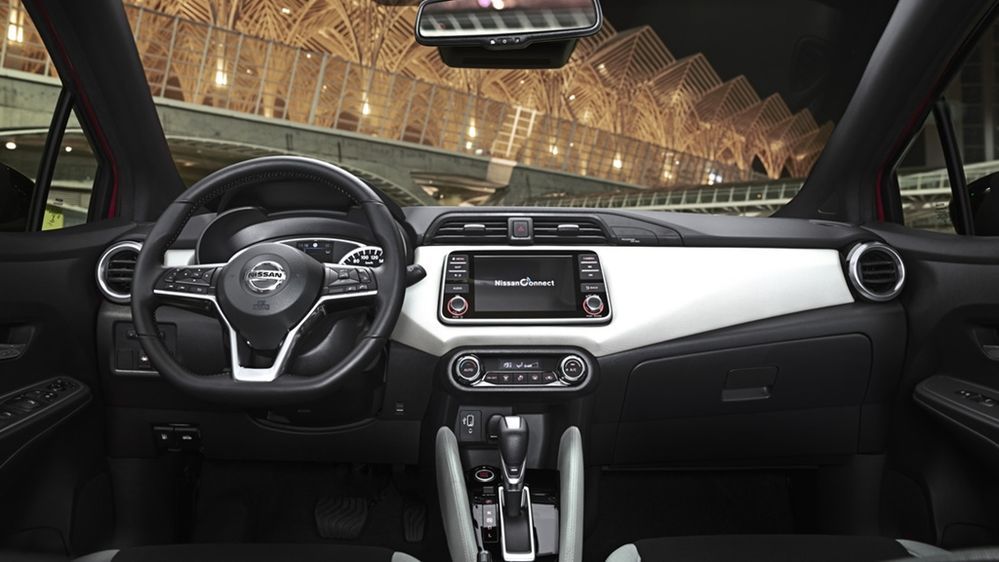 This month, customers in Europe will have access to another three powertrain options in the new Micra, including a new CVT-type automatic transmission, which itself is highly in demand by the ASEAN consumers.
New Petrol, three-cylinder, 1.0L, turbocharged, 100 hp / 144 Nm, CVT automatic transmission (or Manual transmission, with torque values bumped up to 160 Nm)
New Petrol, three-cylinder, 1.0L, turbocharged, 117 hp / 180 Nm, six-speed manual transmission
With the high preference of ASEAN consumers demanding self-shifting transmissions, could this also spell the arrival of new turbocharged powertrains for the upcoming next-generation Nissan Almera, itself based heavily on the 'V-platform' that is used in both the fourth and fifth generation Nissan March models?
Let's hope so!
---
---
---
---
Comments