Five Dangerous Car Seat Myths Debunked
Auto News Car seats are essential to ensuring the most amount of safety is provided to child passengers, but there are some myths out there that perpetuate the dangerous practices while using or buying them. Myths that need to be - forgive us - 'busted'.
No matter how safe cars become, the danger of something going wrong or being the victim of an accident remains, especially when it concerns our most vulnerable occupants: children.
'Buckle Up for Life', a collaborative education programme between Cincinnati Children's and Toyota, has shared its top five myths and important facts on car seats, in conjunction with Child Passenger Safety Week that runs from September 13th to September 19th.
MYTH 1: Used Car Seats Are Always Okay.
FACT: Car Seats Have Expiration Dates.
A lot of hand-me-downs are given between parents, like clothes and toys, but used car seats should be always avoided. If the seat has been through a crash, it could be compromised. The plastic material can degrade over time, leaving it brittle and liable to be non-protective in a subsequent collision.

If you do have a used car seat, find out its history and check the expiration date. Commonly, it will be placed on a sticker affixed to the seat and on the registration card.
MYTH 2: Older Kids Can Sit In The Front Seat
FACT: Kids Under 13 Are Safest In The Back
A lot of parents are under the impression that once their kids have outgrown and their car seats or booster seats, it is now safe for them to sit in the front alongside the driver. The fact is that, all children under the age of 13 are much safer in the back seat.
MYTH 3: Seat Belts Alone Are Enough To Protect Small Children
FACT: Children Under 145cm (or 4 feet 9 inches) should sit in booster seats.
Seat belts are designed with adults in mind and would not properly fit young children to protect them in the event of a crash. When kids put on seat belts, they can ride up around their waists or necks, potentially causing injury. With a booster seat, they are elevated to a height so that the seat belts would be able to protect them properly.
MYTH 4: A One Year Old Can Ride In A Forward-Facing Car Seat
FACT: Children Should Be Rear-Facing Until Age Two
The American Academy of Pediatrics say children under the age of two should remain in rear-facing seats. The stance is based on a study by the University of Virginia which revealed that children under the age of two are 75 percent less likely to die or be severely injured in a crash if they are rear-facing.
MYTH 5: Expensive Car Seats Are Safer Than Others
FACT: All Approved Car Seats Are Equally Safe
In the United States, all car seat manufacturers are required to meet the same performance standards issued by the National Highway Traffic Safety Administration (NHTSA). Certain products on the market may sport a higher price tag based on fabric, padding or other aesthetic additions, but they do equate to better safety.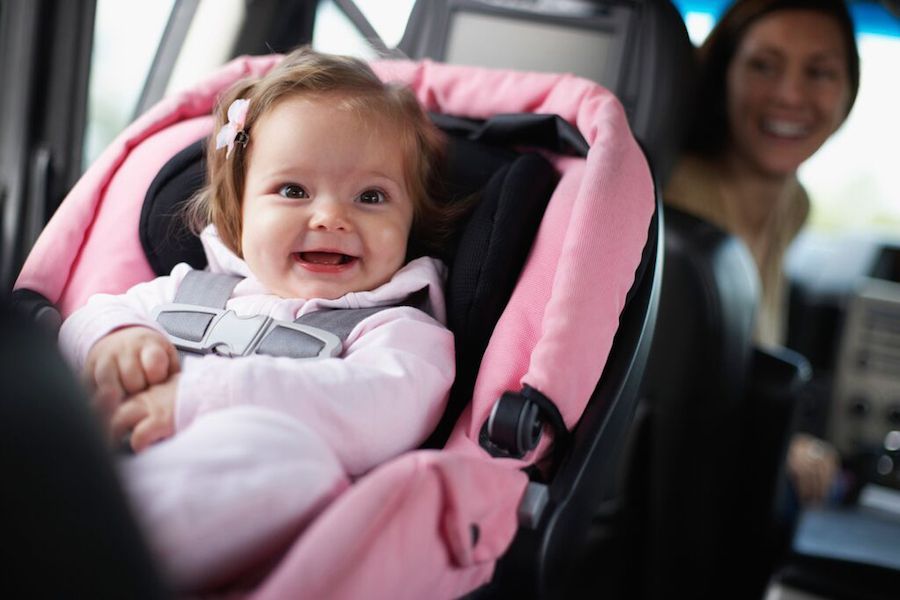 ---
---
---
---
Comments