Five things We Like About The (W447) Mercedes-Benz V-Class
Auto News First launched in 2015, the Mercedes-Benz V-Class is the company's first real stab the Malaysian market's thriving large MPV segment. A segment dominated for the longest time by the Toyota Alphard and Vellfire models, it is one segment where the big German is the underdog, and the 'new kid on the block', something that doesn't happen very often.
There is a duality of purpose, especially in the Malaysian market, where the decision to purchase a large MPV is primarily motivated by the status and presence it has on the road before it is judged for its comfort and practicality.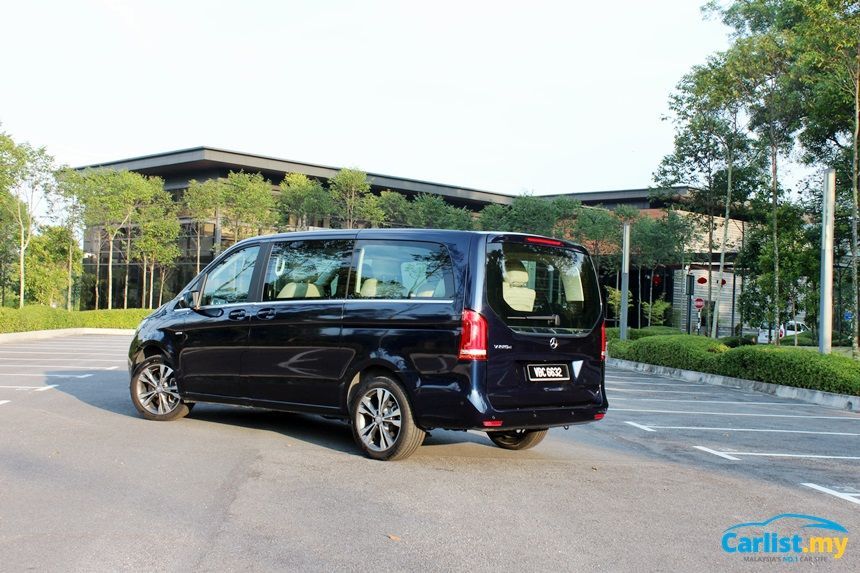 It hard to beat an entrance where the owner, driven, of course, strides out from a wide, powered sliding door, decked out in all manner of elegant style. Then, at a touch of a button, walks away nonchalantly as the door closes again.
If this is what it's all about, having the three-pointed star perched on the front grille is no bad thing, we'd argue it's even better. Plus, the V-Class' rear door aperture is massive.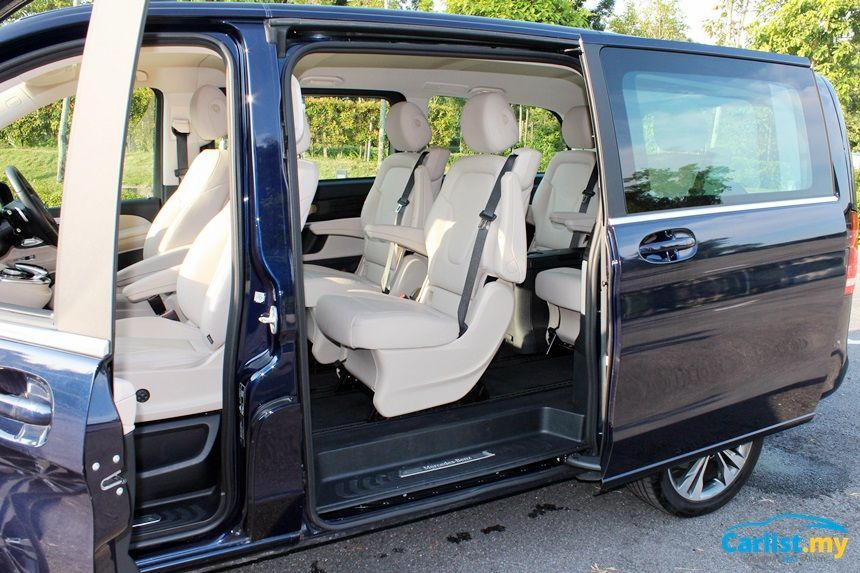 We reviewed the V-Class in detail recently and found that, despite its van lineage, and commercial "image", in the case of the Vito and Viano models, commonly found in Europe – the V-Class offers tasteful luxury, great build quality and competent driving dynamics that more than matches its rivals.
But, being the "unproven" newcomer, is the V-Class any good or perhaps, better?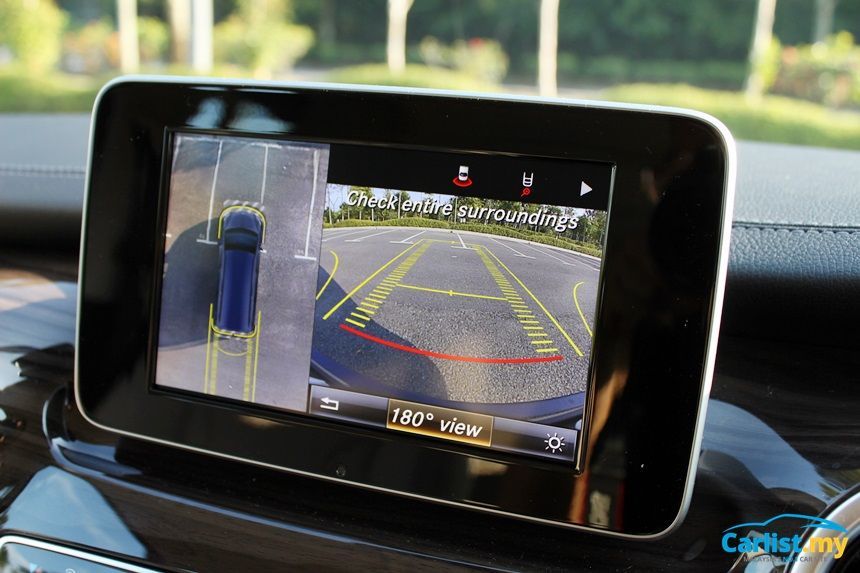 Here's a shortlist of five reasons we love about the V-Class and two aspects where we think it could be improved.
Specifications
Engine: 2.2-litre inline-four, turbodiesel
Power: 163 hp at 3,800 rpm
Torque: 380 Nm between 1,400 – 2,400 rpm
Transmission: 7-speed torque converter automatic (7G-Tronic Plus)
Safety: 6 airbags (front, side, curtain), ABS, ESC, Attention Assist, Blind Spot Assist, Lane Keeping Assist, Crosswind Assist, 360-degree camera.
Price: RM449,088 (Avantgarde trim), without insurance
Origin: Fully-imported from Spain
It's a rare sight
Anytime you see a V-Class, it's a breath of fresh air. With the roads literally littered with multiple generations of Toyota Alphard and Vellfire models, the V-Class stands out, which makes a lot of sense when you have to plonk over RM400k on a vehicle.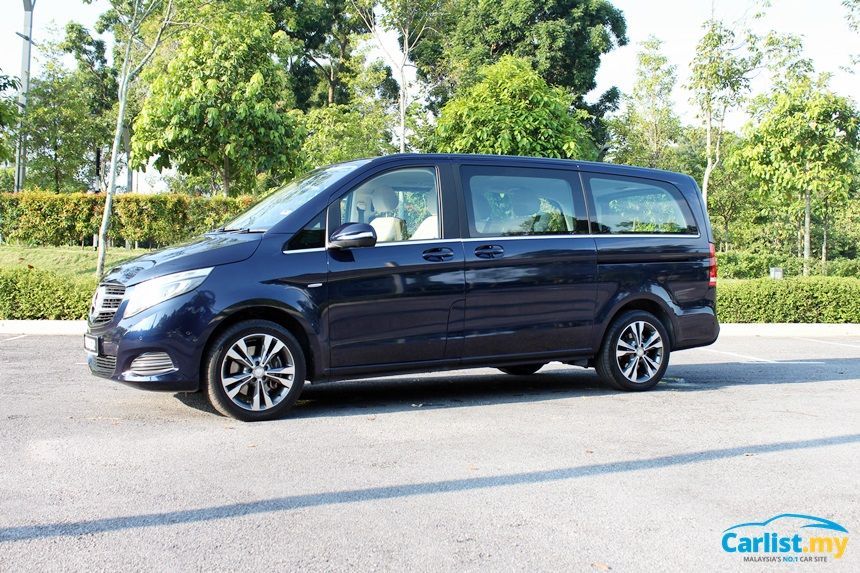 After all, if road presence is a criterion, then being unique goes a long way.
It's a good steer
Within minutes of driving a V-Class, one would instantly recognise how easy it is to handle; regardless of it being a mammoth vehicle, it wraps itself around you and adapts to your driving style with ease. The steering is light and responsive, while the throttle and brake pedals are easy to modulate and get to terms with.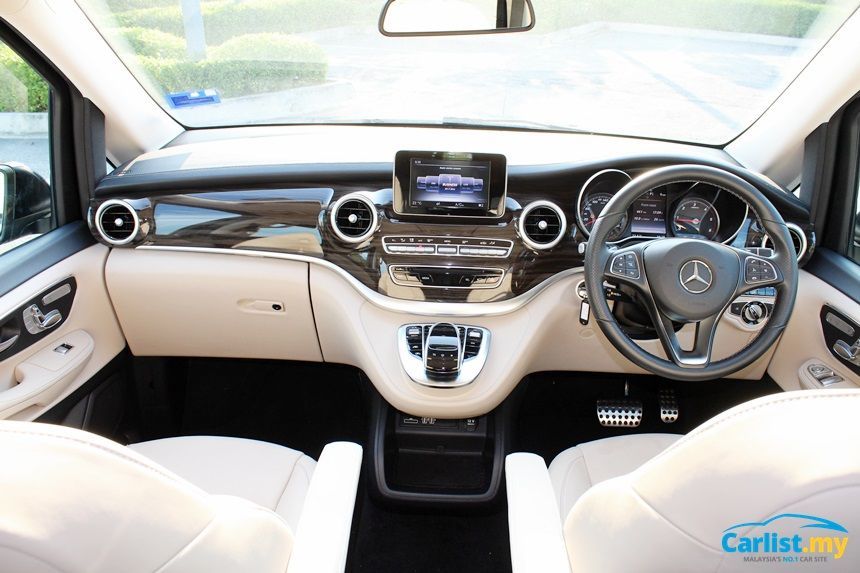 On the road, great body rigidity allows for a poised and comfortable ride, and promises good control in the corners. The V-Class never feels clumsy when the roads tighten up and it rarely gets unsettled on bumpier surfaces, which in turn ensures a pleasant journey, regardless of how short or long it is.
While the driving dynamics of the latest-generation Alphard and Vellfire models have been greatly improved over their predecessors (due in part to the multi-link rear suspension), the V-Class still offers a sharper steer, and better overall driving dynamics.
It's got a pleasant cabin
In Avantgarde trim, the V-Class is equipped with four individual rear seats (a third-row three-seater option is also offered), which are a great place to be in on long journeys, the rear cabin space is airy and offers great visibility of the outside. Also, with folding tray tables on both rear rows, it doubles up as a capable workstation on the road.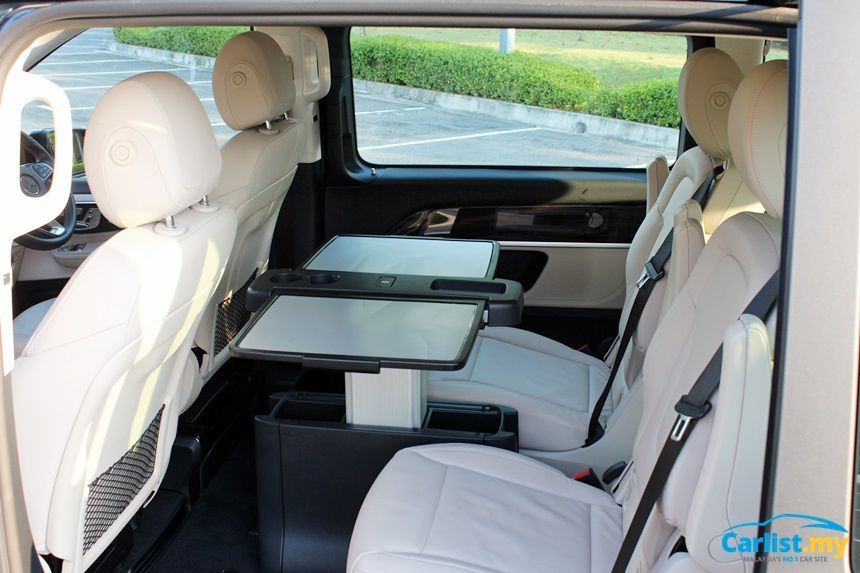 Up front, the seating position is upright, while pedals and steering wheel are positioned for comfortable operation, which translates into less fatigue over long journeys.
It's got a great drivetrain
163 hp and 380 Nm of torque might not sound like much, given the car's proportions, but rest assured, the V220d has plenty of punch low in the rev range, and a steady stream of mid-range torque for moving about town and cruising on the highway. It won't break a sweat doing 140km/h all day.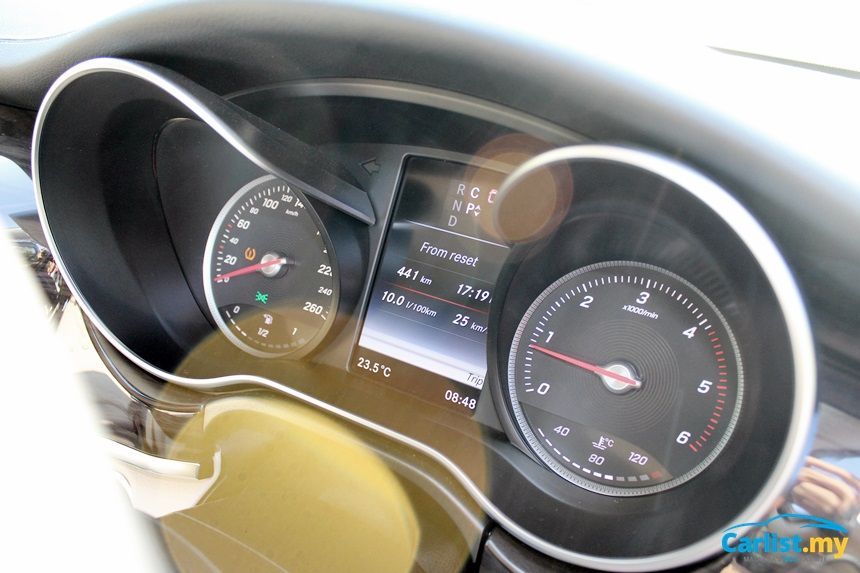 Also, the V220d punches out more torque that Toyota's 3.5-litre V6, fitted in the Alphard, and not to mention, a whole lot cheaper on road tax.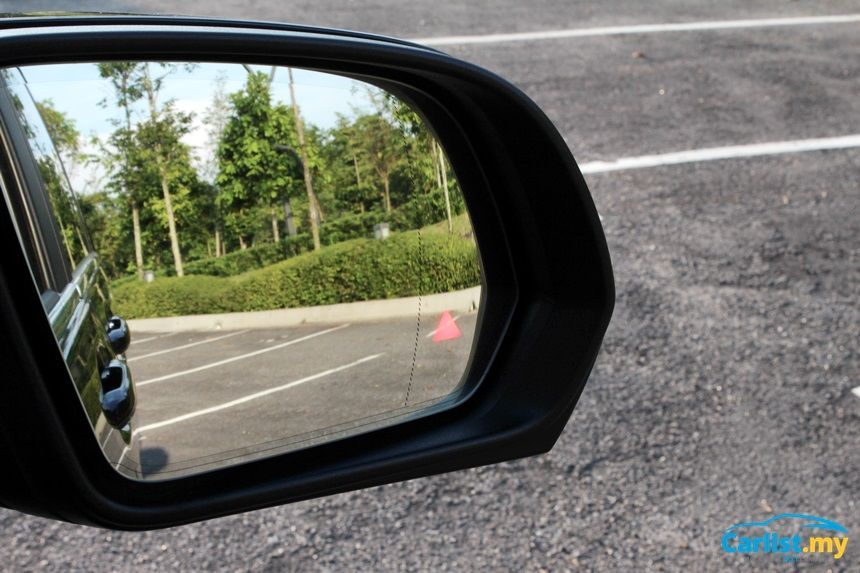 The V-Class is frugal too, even with my relatively carefree right-foot, the V220d returned on average 10.0 litres/100km, in mostly city driving, carrying three to four passengers most times. Those number significantly drop on the highway, to around 8.4 litres/100km, which matters when most of these cars will see varying duty cycles, from long outstation hauls, to grocery runs.
It's got a boot, even with the seats in place
Perhaps, the biggest drawback of a people carrier is its lack of boot space; yes it may carry people, but it struggles with a few decent sized travel bags. The Alphard gets around this by offering clever folding seats that fold up and away from the centre for bigger items (which means you can't use them), but, with them fixed in place though, cargo space is tight.
The V-Class, on the other hand, has third-row sliding seats which simply slide forward for more room. However, one would rarely have to do that given the generous boot space, even with the third-row in its nominal position.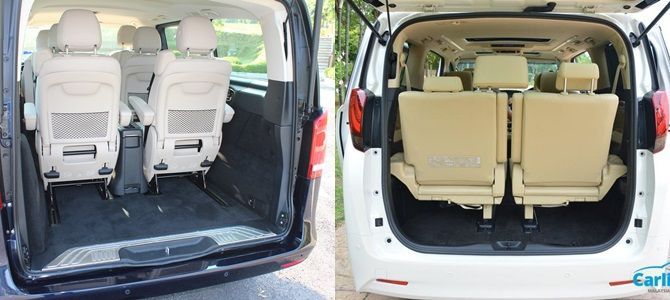 Remove both seat rows (by sliding them out the back), and the V-Class effectively turns into a capable cargo carrier. The low "floor" and large boot opening make it possible to transport everything from a sofa set to a refrigerator. If that's not added practicality, we don't know what is.
Finally, two things that could be better…
Captain Seats in the second row
The fitment of Ottoman or Captain seats in the second row will go a long way to completing the VIP experience of the V-Class. As of now, it would seem the biggest trump card the Alphard has over the V-Class.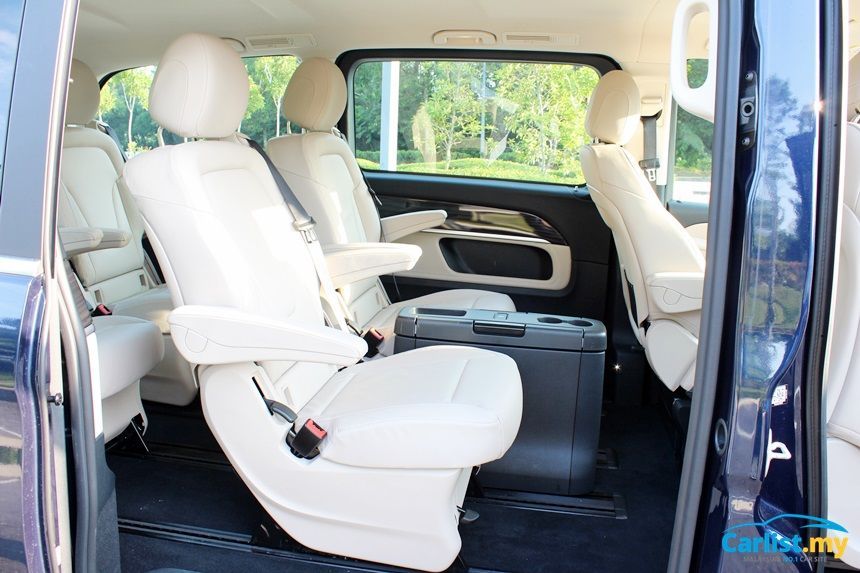 Needs to be cheaper
Being the newcomer in the local market, it has to establish a lower entry point in terms of price to make it more competitive. At around RM450k, it sits in between the Alphard 3.5 (RM429,800) and Alphard 3.5 Executive Lounge (RM540,800), but we argue, an RM410k price range is where it needs to be, to truly make an impact.
---
---
---
---
Comments