Frankfurt 2017: Honda CR-V Hybrid To Make European Debut, Drops Diesel Variant
Auto News Following its global debut in China earlier this year, Honda has announced today that a 2.0-litre i-MMD petrol-electric hybrid model will be joining the CR-V's European line-up.
Still referred to officially as a prototype due to legal reasons (it has yet to complete its homologation process), the production-ready CR-V Hybrid shares the same hybrid drivetrain as the Accord Hybrid.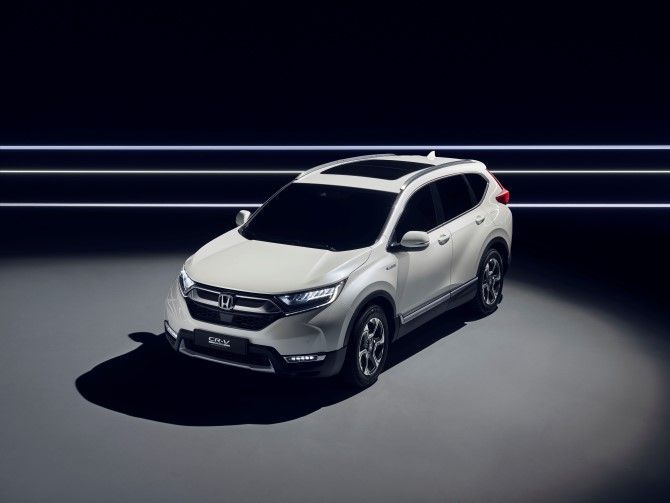 Unlike the one-motor i-DCD (Intelligent Dual Clutch Drive) Jazz and City Hybrid, the CR-V Hybrid uses a different two-motor system, paired to a 2.0-litre i-VTEC Atkinson cycle petrol engine, a combination that Honda refers to as Intelligent Multi Mode Drive (i-MMD).
Like the Accord Hybrid (and Plug-in Hybrid), the CR-V Hybrid doesn't have any conventional transmission. Instead, drive is transferred to the front-wheels via a single fixed-gear ratio.
The all-new Honda CR-V will only be on sale in Europe in early 2018. Also available is a 1.5-litre VTEC Turbo variant, similar to the model that we get here. Curiously, Honda has confirmed that for this all-new model, a diesel engine will no longer be offered, possibly due to the reduced demand for diesel-powered vehicles in Europe post-Dieselgate.
---
---
---
Comments