Geneva 2017: Honda NeuV Electric Concept Car Makes European Debut
Auto News The Honda NeuV makes its European debut at the 2017 Geneva Motor Show – a pure-electric concept car with a unique, state-of-the-art 'emotion engine' that can learn about its driver. Pronounced "New-Vee", the concept was shown for the first time at the CES 2017 convention in January in Las Vegas, somewhat mirroring Toyota's effort with the Concept-i vehicle.
The pure-electric concept car explores a financially-beneficial ownership proposition – functioning as an automated ride-sharing vehicle when the owner is not using the car. It would pick up and drop off customers at local destinations, and could also sell energy back to the electric grid during times of high demand when it's sitting idle, further monetising the vehicle's time.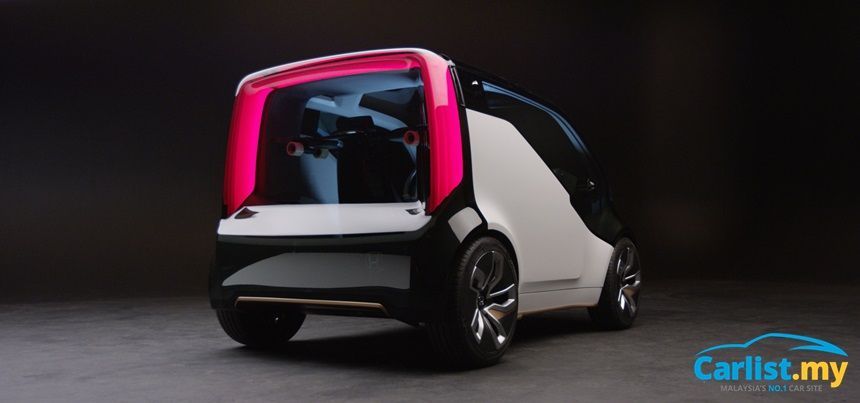 However, the battery capacity, charging time and cruising range of the NeuV have yet to be confirmed by Honda.
The NeuV's "emotion engine" called Honda Automated Network Assistant, or HANA for short – learns the driver by detecting emotions associated with their judgments and decisions. HANA can then apply this knowledge to make new choices and recommendations in the future. The set of AI technologies also allows the machine to generate their own emotions.
A full touch-panel interface enables both the driver and passenger to access NeuV's user interface.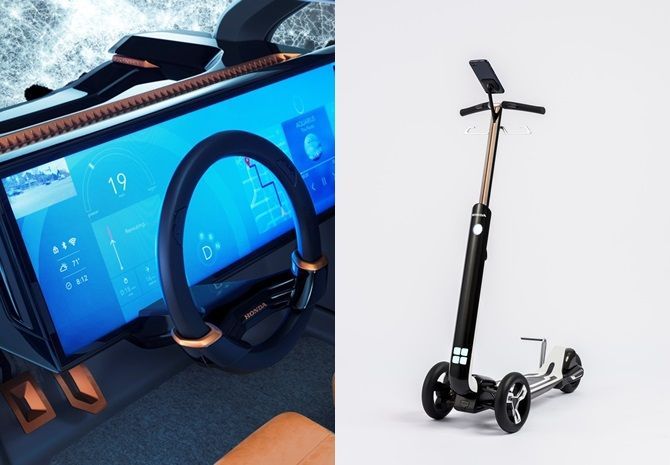 Visually, the NeuV highlights a futuristic yet ergonomic design set around the occupant cell – huge outward visibility is afforded by a sweeping panoramic windscreen and a sloping belt line that make maneuvering easier.
Entry and exit from the vehicle is made easy even in tight parking spaces, with a complete side panel that opens out and backward to create a large opening.
NeuV has two seats with luggage space behind, which also stores the 'Kick 'n Go' electric scooter concept designed for 'last mile' transit. The scooter concept is inspired by Honda's original scooter of the same name launched in the 1970s. The new design is powered by a detachable battery rather than a chain mechanism, and can be recharged through a connection in NeuV's luggage space.
---
---
---
---
Comments