Geneva 2017: Lexus Pulls the Covers Off the LS 500h
Insights Ever since the current generation Lexus GS, the company has been on a roll with exciting new products packed with exciting new features. They finally made the step to forced induction in the last few years with the NX 200t and the various 200t models that followed, but perhaps the model we were most excited for is their flagship LS sedan. Lexus finally unveiled the LS back at the NAIAS, and it was drop-dead gorgeous from front to rear- a blend of sophistication and aggressive modern Lexus design.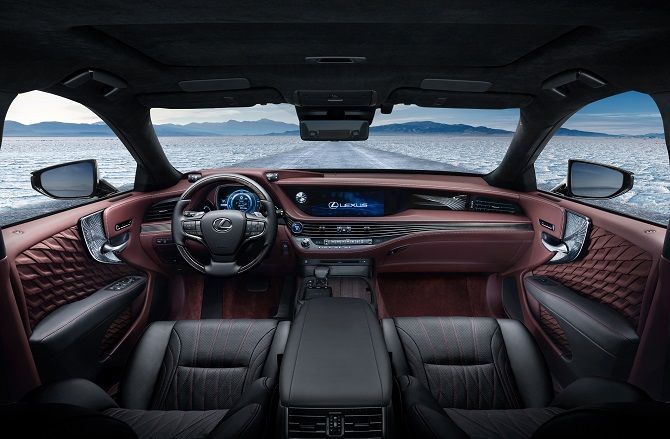 For Geneva, Lexus has brought up the top-of-the-line hybrid variant for their LS model: the LS 500h. Unlike the regular LS 500, this one doesn't come with a turbocharged engine. Instead the main source of motivation is a 3.5-litre V6 engine similar to that in the GS 350. What does make this new generation so special is the addition of a multi-stage hybrid system that surpasses its predecessors in a number of ways.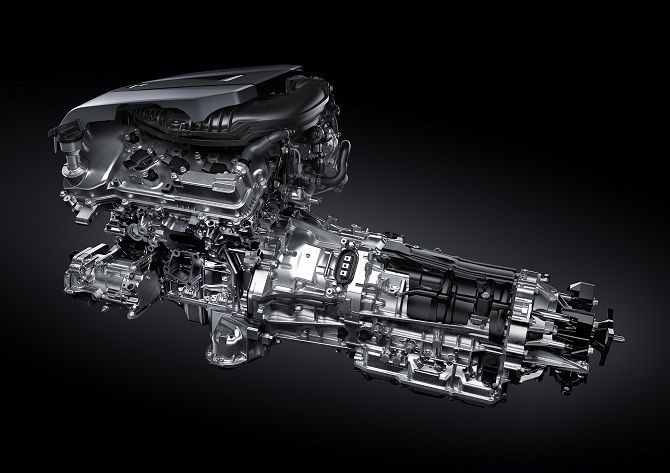 With two electric motors providing additional torque, total system output sits at 354 hp. While the transmission in the LS 500h only has 4 forward gears, the hybrid system helps to fill in the spaces in between with a reduction gear that results in a 10-speed feel with no rubber-band effect during in gear acceleration. Much like hybrids of today, the LS 500h is capable of travelling at up to 140 km/h in pure electric mode, while having all hands on deck results on a 0-100 km/h time of just 5.4 seconds.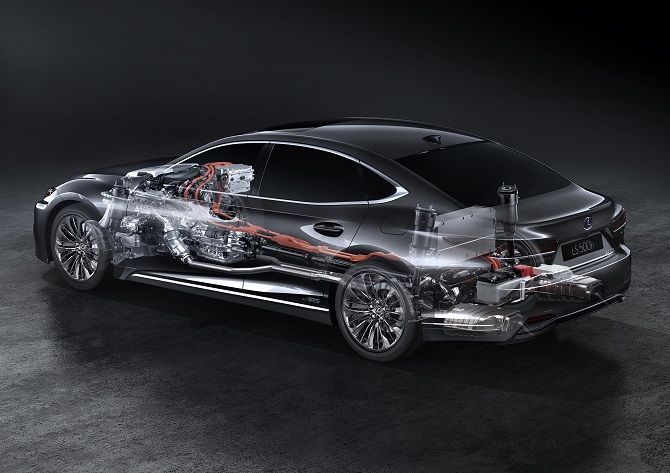 This new hybrid system is said to make the LS 500h a lot more fun and intuitive to drive, with the system even having a DMI (or Driver's Mind Index) that helps to understand how to driver shifts and mimics it in order to make the driver feel at ease even when not in manual override mode. Of course it's unlikely that most LS 500h owners will be driving themselves, but it is a fairly neat feature. It pays to remember that the previous generation Lexus LS 460 Sport was one of the most agile, fun to drive cars in its class, rather ironically.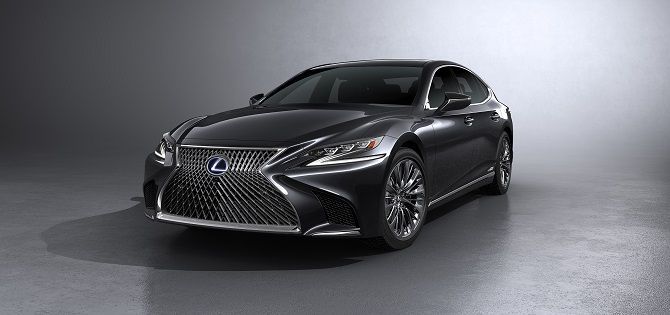 We can't wait until it comes to our market. Of course the regular LS 500 is also something we're looking forward to, what with a twin-turbocharged 3.5-litre V6 that pushes 415 hp and 600 Nm of torque- definitely something that we can see eating up the miles on a long distance trip. Lexus is really coming into its own under Toyoda's leadership, and we hope that the market responds in an encouraging way to this new direction.
---
---
---
---
Comments