Geneva 2018: Lagonda Vision Concept – New Concept, New Uber-Luxury Sub-Brand
Auto News Aston Martin has unveiled its Lagonda Vision Concept at the ongoing Geneva Motor Show, marking the beginning of a new range of state of the art, emission-free luxury vehicles and with it, Lagonda – the world's first zero emission luxury sub-brand.
As Aston Martin President and Chief Executive Officer, Dr. Andy Palmer explains, "'We believe people associate luxury in their cars with a certain traditional and even old-fashioned approach because, to date, that is all that's been available to them. 'Lagonda exists to challenge that thinking and prove that being modern and luxurious are not mutually exclusive concepts."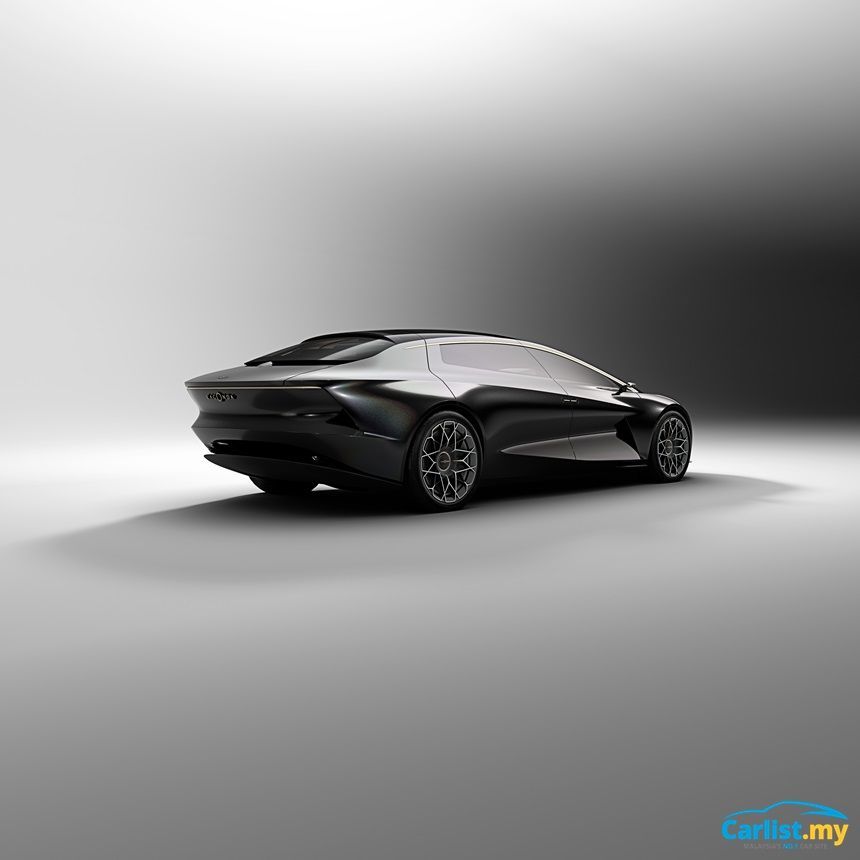 The Lagonda Vision Concept has been designed to accept powerful solid state electric batteries enabling that Aston Martin claim will give the car a real-world range of around 640 km between changes.
Additionally, the car will be designed to be compatible with the latest wireless conductive charging technology. Lagonda will leverage on Aston Martin's experience in multi-material bonding techniques, to create a vehicle that is both light for an all-electric luxury car, and structurally stiff.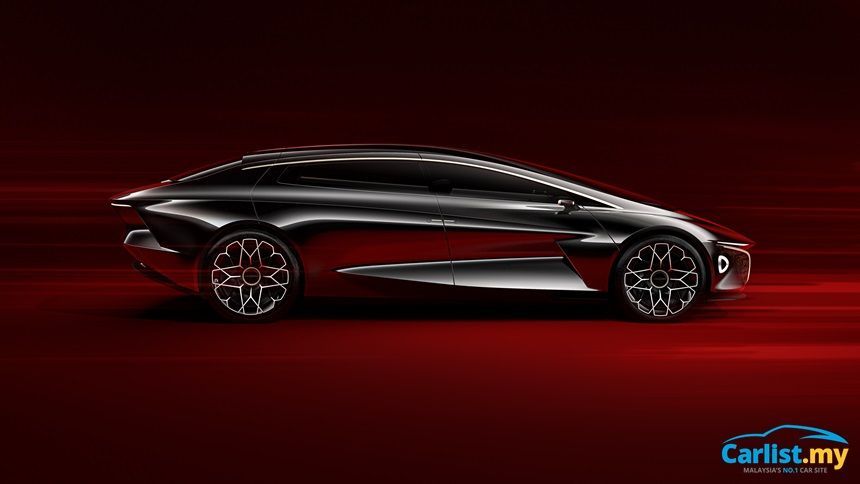 The electric drive system will send power to all four wheels through an intelligent all-wheel drive system, capable of distributing 100 percent of available torque to any one given wheel according to traction demands.
The Vision Concept is configured for a high level of autonomy. It conforms to (SAE) Level 4 autonomous driving standards. Lagonda has also designed the Vision Concept to shift its steering column from left to right-hand drive depending or where it is driven, or fully retract to allow the front seats to swivel 180-degrees, so front seats can face the rear.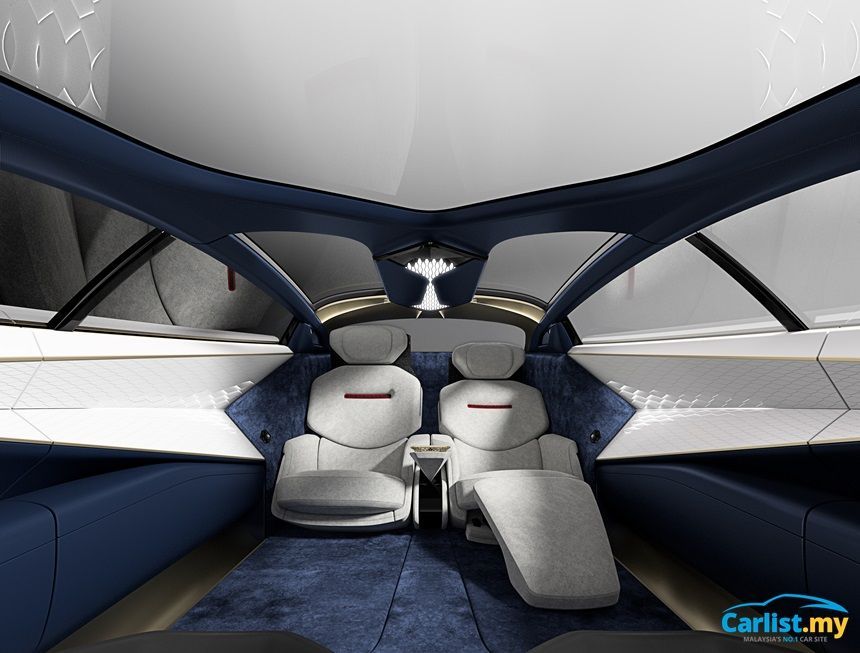 The car is claimed to have a 360-degree awareness of the world around it, and allow occupants access to bespoke concierge services and a high level of connectivity and cyber-security.
While it may sound a lot like science fiction, the Lagonda 'Vision Concept' is in fact, a near future study that previews the design language that could potentially be seen in production Lagonda models as soon as 2021.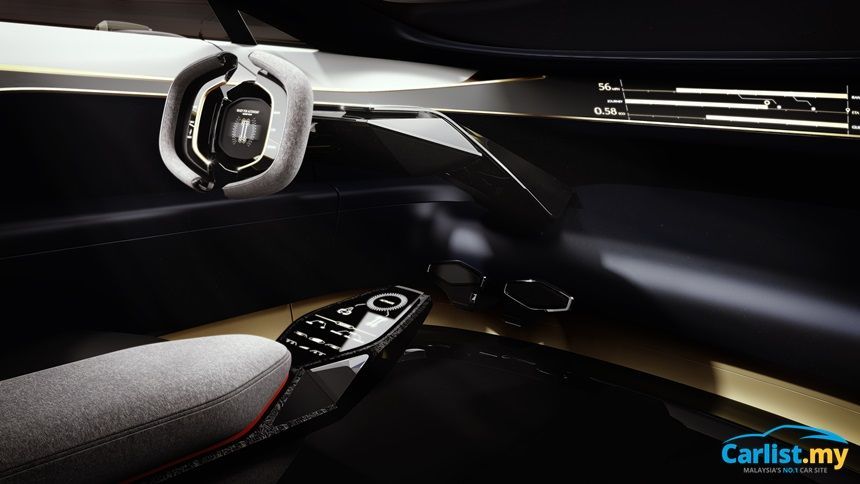 Alongside the new Vision concept, two 40 percent scale models are displayed, one a coupe and one an SUV concept, to illustrate how the Lagonda design language could be adapted for the future.
The Lagonda Vision concept is both shorter and lower than traditional luxury sedans. Given it does not need an internal combustion engine and drivetrain, the Vision concept was designed from the inside out, around a luxurious, and spacious cabin for four passengers.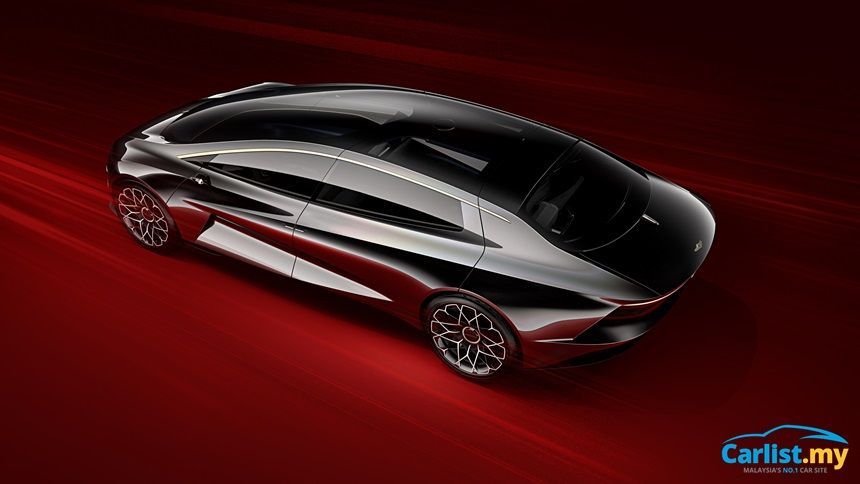 The Vision concept takes a reversed approach towards the design language of Aston Martin. Where Aston Martin is "organic and natural", the Lagonda is meant to be more "sculptural, shocking and challenging". However, the overall design is still functional for aerodynamic efficiency.
On the inside, Lagonda designers wanted to create a sense of uniqueness amongst the current crop of uber-luxury vehicles. For this, they turned to renowned British craftsman David Snowdon – who married new-age materials like carbon fibre and ceramics with some of the oldest luxury materials like cashmere and silk.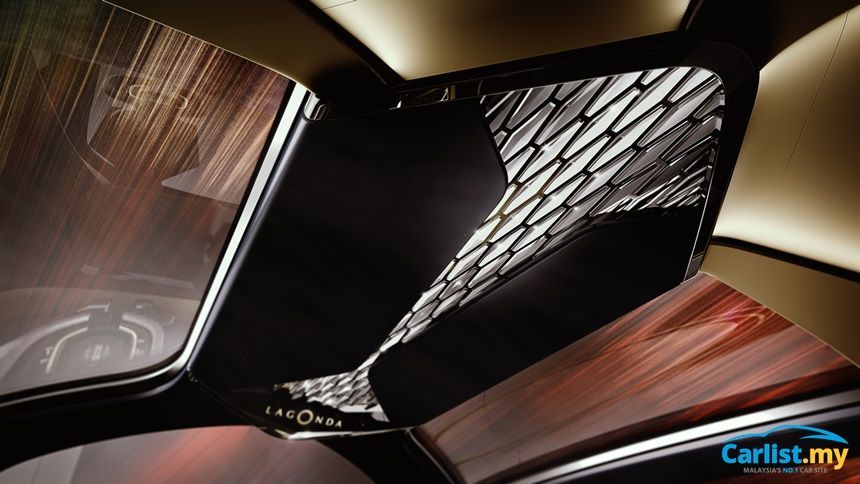 The result: silk carpets and hand woven wool upholstery combines carbon fibre trim and functional ceramic tiles that open and close to alter the ventilation and adjust the volume of the music. For the seats themselves, Lagonda commissioned Savile Row tailors to use handwoven wool, and create the unique quilting patterns for the seats.
Because the majority of the car's structural strength comes through its floor, it has been possible to have apertures in the body that are far larger than conventional cars. As a result, the rear-hinged back doors don't just open outwards, the roof sections also open upwards for ease of access. Occupants can therefore literally stand up inside and walk out of the car, or step straight into it.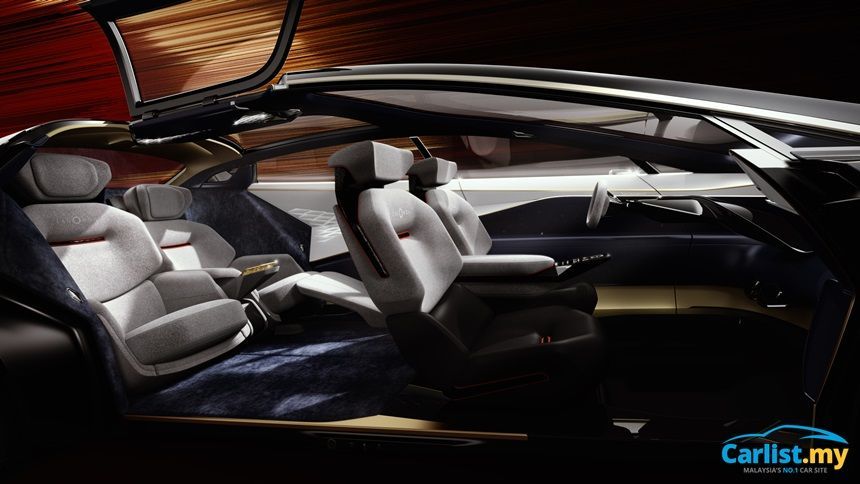 The seats themselves are mounted on cantilevered arms extending from the floor outside the seat frame providing a completely uncluttered floor area, with added rear passenger comfort.
---
---
---
---
Comments