Goodyear Malaysia Boosts Eagle F1 Tyre Range With New SuperSport Series
Auto News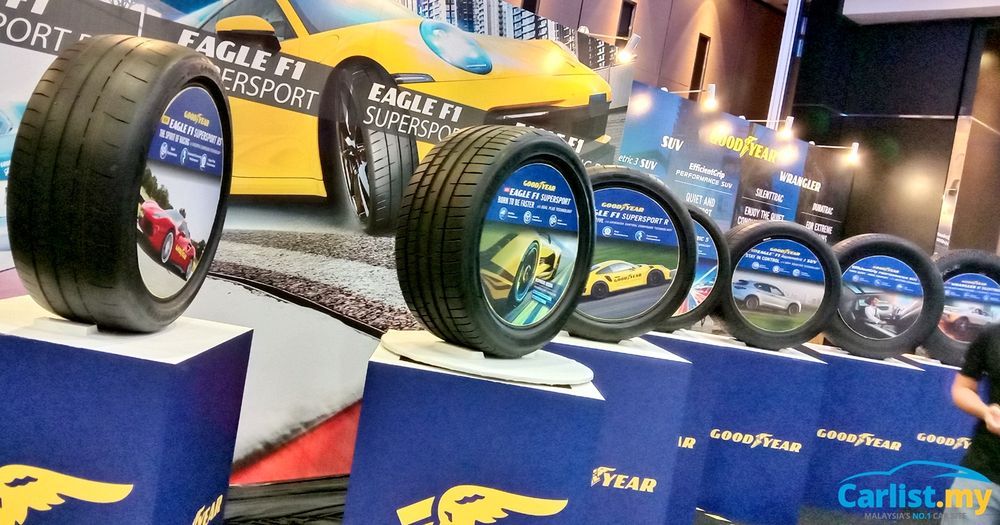 Goodyear Malaysia has introduced the latest members of its Eagle F1 tyre range: namely the SuperSport, SuperSport R, SuperSport RS, Asymmetric 5, and Asymmetric 3 SUV.
The new range of Ultra High Performance (UHP) tyres further bolster the range of offerings for luxury sedan and SUV vehicles.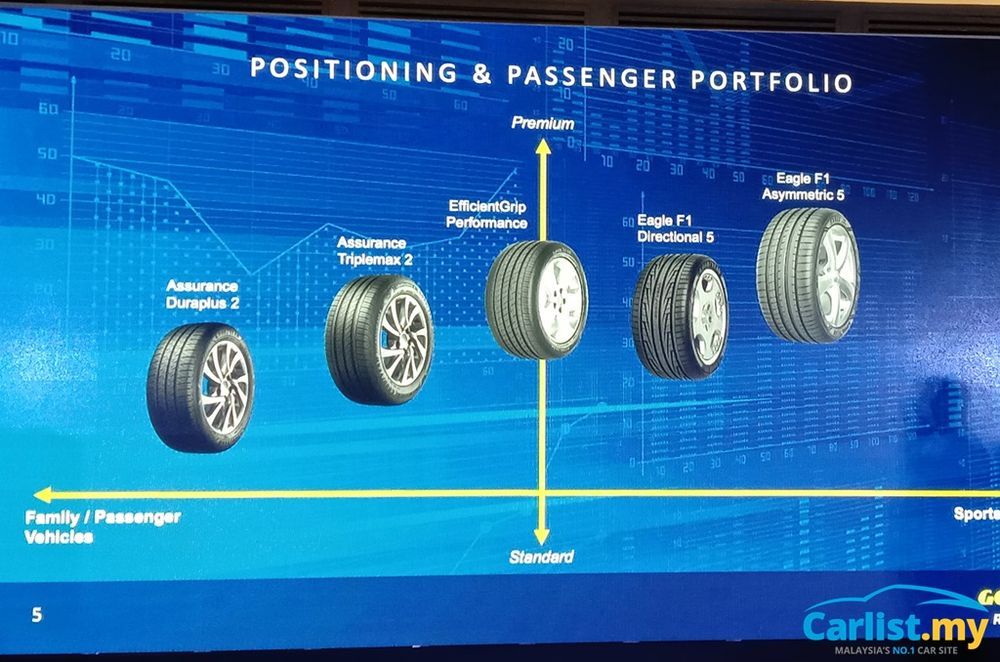 This is a snapshot of the Goodyear range sold in Malaysia:
Assurance Range
Duraplus 2 – Entry-level budget tyre designed for maximum mileage and safe handling capabilities. Aimed at entry-level vehicles such as Perodua Myvi, Perodua Bezza, and Proton Saga.
TripleMax 2 – Equipped with the Goodyear HydroTred technology for enhanced wet braking performance; asymmetric threads allows for better handling and low road-noise levels. Caters for B- and C-segment SUV and sedan vehicles such as the Perodua Aruz, Toyota Corolla Altis, and Honda City.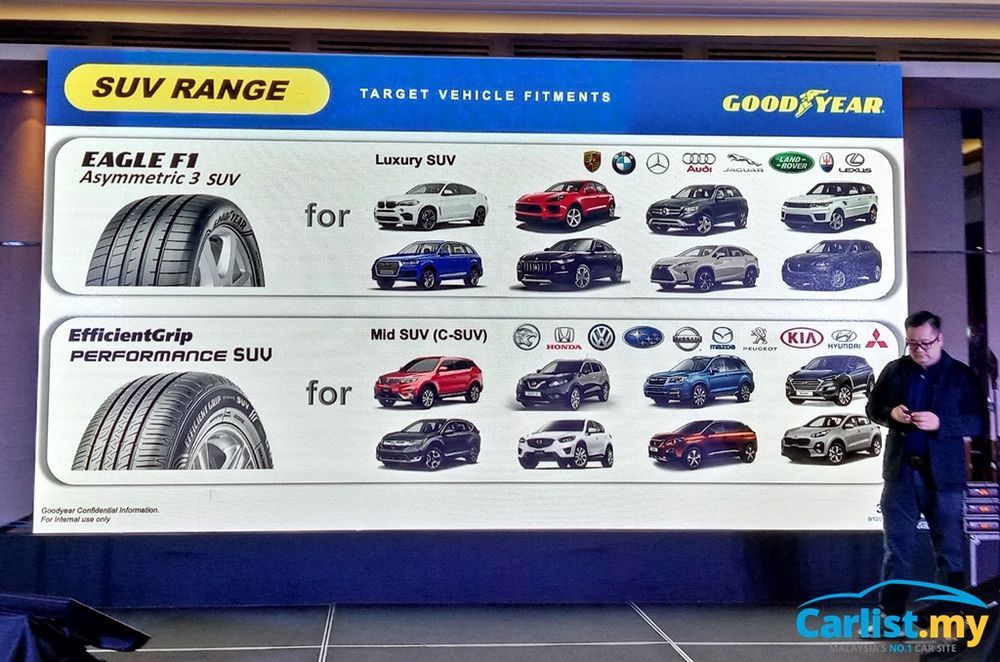 EfficientGrip
EfficientGrip Performance – New compounds to enhance dry and wet grip, and improved braking performance. QuietTred Technology improves tyre noise. Aimed at D-Segment and entry-level premium sedans such as the Honda Accord, Toyota Camry, and Audi A4.
EfficientGrip Performance SUV – Similar characteristics to the EfficientGrip Performance. Equipped FlexContact technology uses heavier gauge under thread and barrier cushion that reduces vibration and noise. Designed for use in C- and D-Segment SUVs such as the Honda CR-V, Proton X70, and Hyundai Tucson.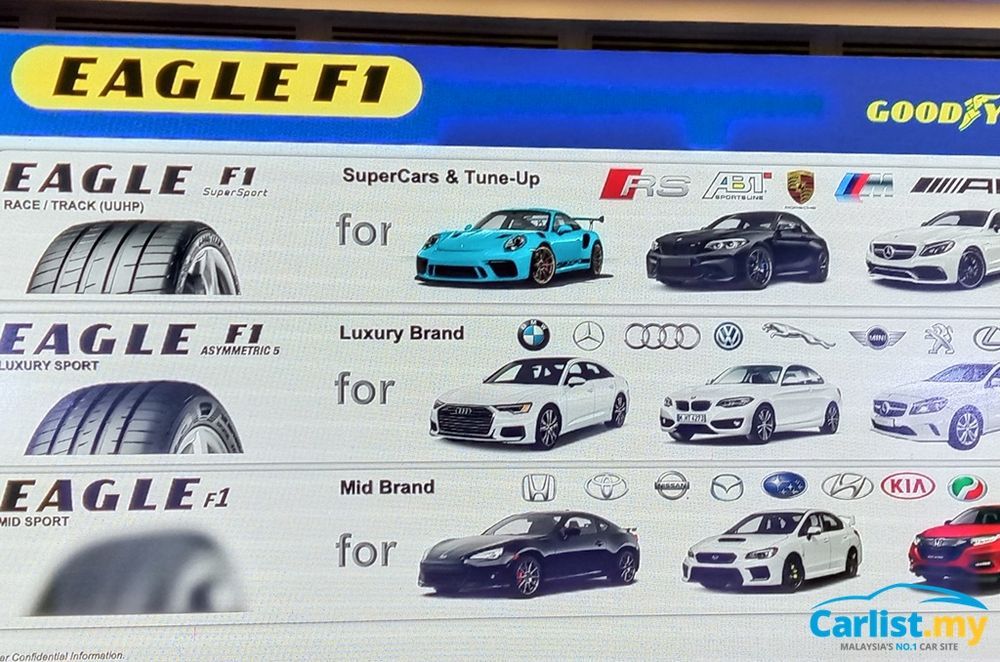 Eagle F1
Asymmetric 5 – Refined silica compounds and Goodyear's Impulse Control Compound Technology offer improved braking performance and wet grip. Designed to offer great grip in wet/dry conditions and reduced road noise. Caters to premium and performance cars such as the Audi A7, BMW 4 Series, and Mercedes-Benz E-Class.
Asymmetric 3 SUV – Designed to be sturdy while promoting better fuel consumption due to its low rolling resistance. Equipped with ActiveBraking Technology fro better stopping distances. Offered for luxury SUVs such as Mercedes-Benz GLE, BMW X5, and Porsche Macan.
SuperSport – Race inspired tyre for enhanced grip and handling on dry road. Offered for cars such as the BMW M2, Mercedes-AMG C63, and Porsche 911.
SuperSport R – Designed for exceptional grip, braking, and steering precision. For customers who use their vehicles both on the road and track. Caters to cars such as the Porsche 911 GT3, Ferrari F8 Tributo, and McLaren 720S.
SuperSport RS – Track-ready tyre for use in dry conditions. Caters to majority track driven and racing cars.
Wrangler
AT Silentrac – Designed for use in light-commercial vehicles and pick-up trucks. Caters for vehicles with a 70/30 on-road/off-road usage respectively.
Duratrack - Designed for use in light-commercial vehicles and pick-up trucks. Caters for vehicles with a 30/70 on-road/off-road usage respectively.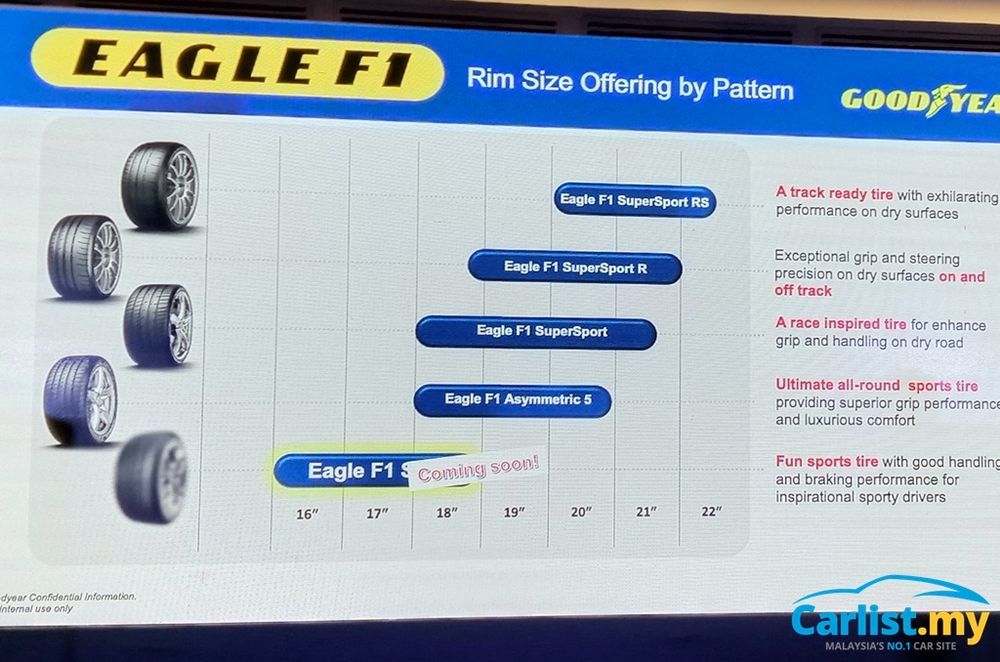 In addition to this series, Goodyear will be announcing a brand new tyre in 2020, which will slot just under the Asymmetric 5 which uniquely entry-level performance cars and hot-hatches.
Alex Ng, Managing Director of Goodyear Malaysia added, "We continue to innovate to bring cutting-edge technology and differentiated features to our tyres. The most important aspect is that motorsports allow us to test our capabilities and push our limits so that we can eventually achieve excellent technology transfer and utilise development experience from the tracks to the road."
---
---
---
Comments