Guangzhou 2019: Lexus UX 300e Unveiled – First All-Electric Lexus
Auto News Lexus has introduced its first battery-electric vehicle (BEV), the UX 300e SUV, at the ongoing Guangzhou International Automobile Exhibition 2019.
As the first production model under the 'Lexus Electrified' banner, the all-electric UX 300 promises formidable on-road performance, while keeping the distinctive design and the utility characteristics of the UX crossover intact.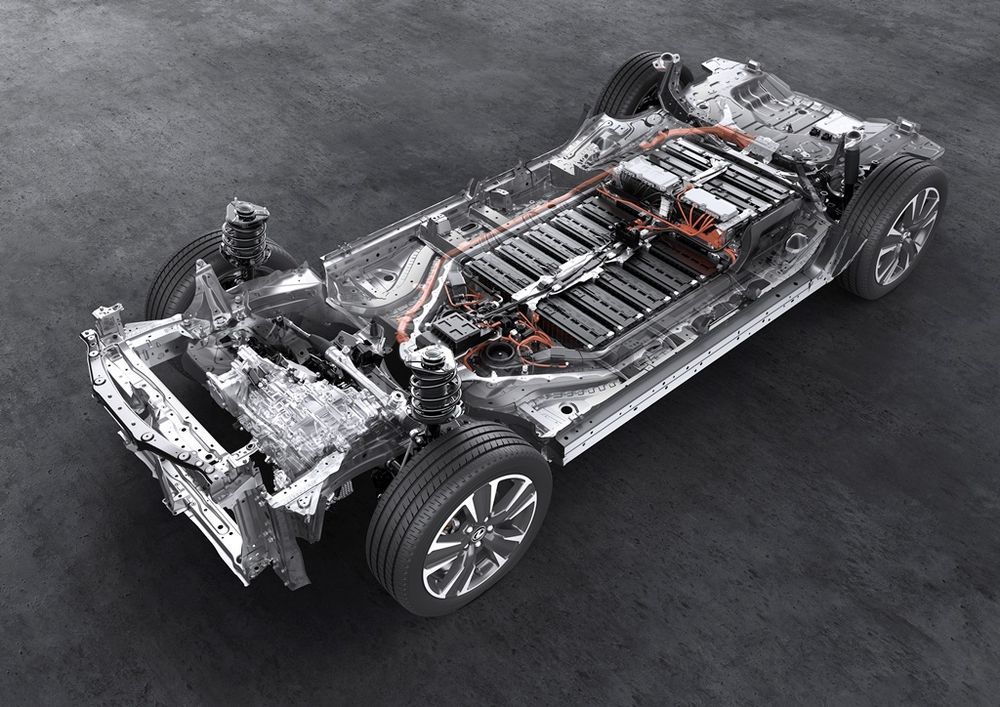 A single 150kW motor located at the front axles powers the UX300e. Maximum torque is rated at 300 Nm. Supplying power is a 54.3kWh Lithium-Ion battery located directly underneath the floor of the cabin. Fully charged, Lexus claims the UX 300e will return a driving range of around 400 km (NEDC Cycle).
UX 300e features a 'Drive Mode Select' function, which lets drivers manage smooth acceleration and deceleration depending on their driving style. Therefore, drivers can and use the paddle shift in a similar manner as engine braking, through four levels of deceleration regeneration – all while enjoying a natural on-road feel.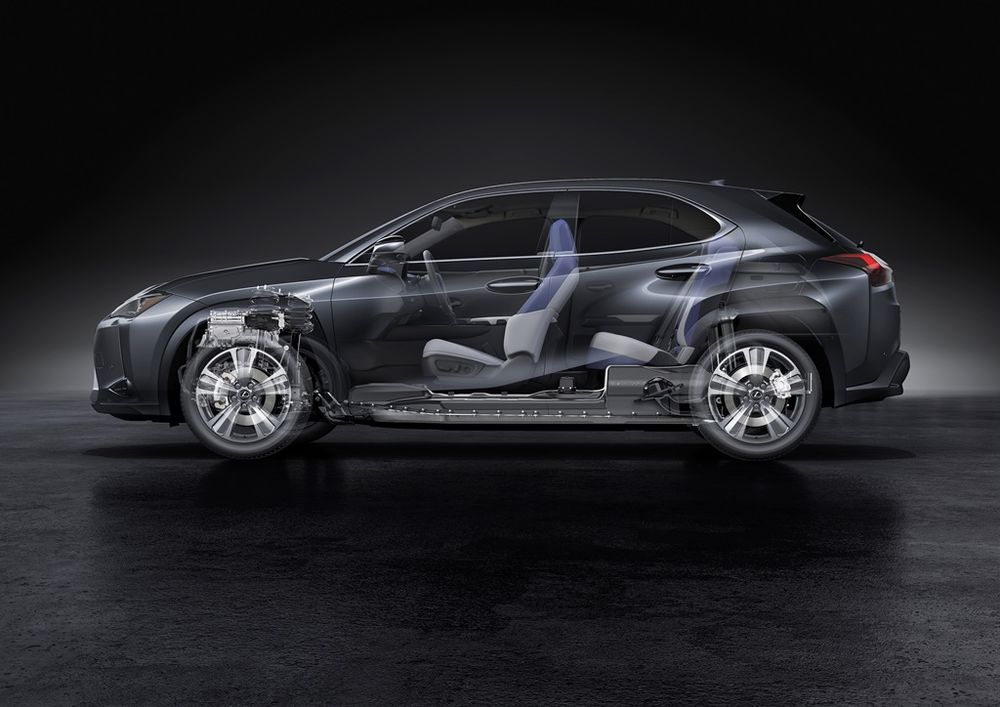 The UX 300e is built on the company's TNGA-C platform (which also underpins the Toyota Prius), which has been enhanced with additional braces and optimization of the shock absorbers' (damping settings) to match the dynamic changes of electrification. Lexus further developed special aerodynamic wheels and underbody cover for increased aerodynamic efficiency.
Additionally, even though EVs are naturally quiet, Lexus has added insulation material for the battery and on other parts of the vehicle to suppress outside noises such as wind or pebbles, which would be otherwise noticeable in the absence of an engine and transmission.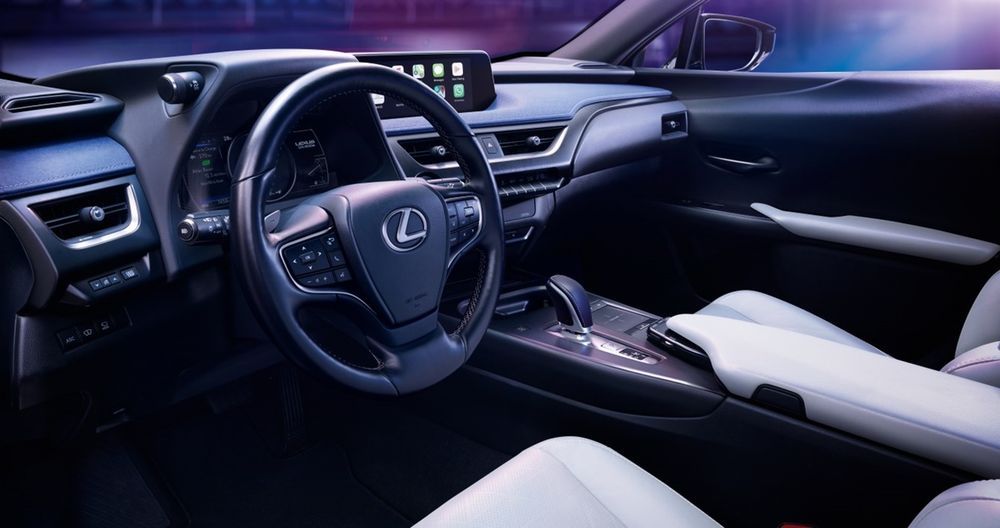 In the interest of reliability, the UX 300e's batteries are equipped with a temperature management system that operates at low and high ambient temperatures. Elsewhere, the use of multiple monitoring systems that regulate charging and prevent conditions like overcharging.
In terms of safety, the UX 300e adopts the Lexus Safety System+, which enlists active safety equipment such as Pre-Collision Warning and Assist, Active Cruise Control and Rear Cross Traffic Alert (RCTA).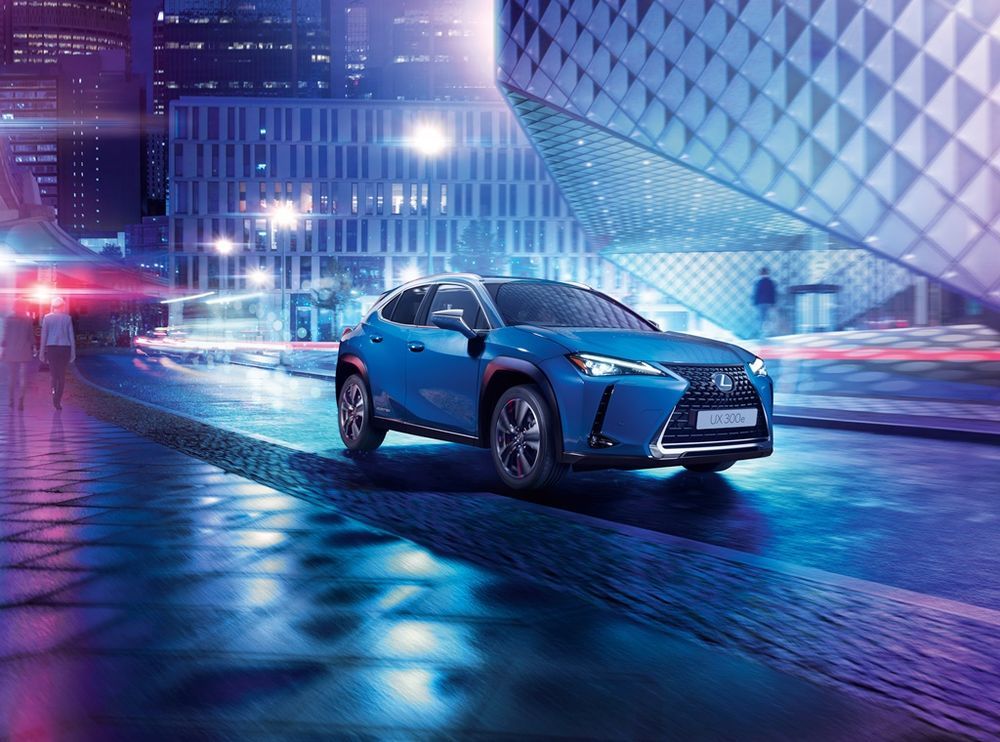 The UX 300e is scheduled to go on sale in the Chinese and European markets in 2020, and in Japan early in 2021.
---
---
---
---
Comments