Honda Australia's Dealers Must Take Up Accord Hybrid Before Selling NSX
Auto News Last week, Honda Australia launched the 2.0-litre two-motor Honda Accord Hybrid, with a starting price of AUD58,990 for the Thailand-built hybrid.
The starting price puts the Accord Hybrid way above that of the Australian-made two-motor 2.5-litre Toyota Camry Hybrid's starting price of AUD32,990 (it's a different model from our local market Camry Hybrid), pushing the imported from Thailand Accord Hybrid beyond the limits of its price elasticity and encroaching the AUD57,000 Lexus IS300h's territory.
As such, Honda does not expect to sell many units of the Accord Hybrid. In fact, Australians can only buy the Accord Hybrid from only five dealers around the vast country – one each in Sydney, Melbourne, Perth, Brisbane and Adelaide.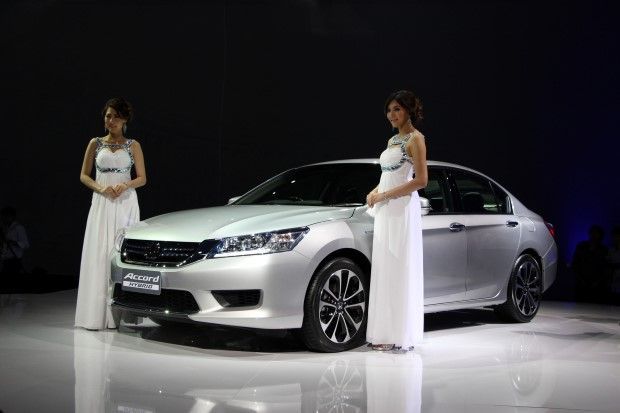 So why decide to introduce the Accord Hybrid to Australia in the first place?
According to excerpts from an interview by Australia's GoAuto with Honda Australia's director Stephen Collins, Honda Australia is embarking on a novel initiative which aims to create a group of Honda hybrid specialist dealers.
These group of Honda-endorsed hybrid expert dealers will be the exclusive dealers Honda's upcoming NSX hybrid supercar, and the low volume Accord Hybrid will provide an ideal start.
Mr. Collins told GoAuto.com.au: "The type of customer, particularly for NSX, is going to be pretty special. We need to be providing special service at the front end and the back end. Particularly for NSX, the technical requirements will be quite significant. Whether it be service advisors, technicians, even specialised sales people, they will get specialised training, and some of that will be in Japan."
---
---
---
Comments