Honda To Partner With Thailand Accident Research Centre For Post-Crash Investigations
Auto News Honda Motor has announced that it is commencing a four-year long programme (from 2016 – 2020) to study into the factors behind the high rate of road accidents in Asia and Ocenia, starting with Thailand.
The investigation is conducted by the Thailand Accident Research Center (TARC), which specializes in road accident research and analysis, and will cover a total of 1,000 cases.
The results obtained through these investigations will be utilized to improve safety technologies and contents for safe riding and driving education with an aim to provide enhanced on-road protection for motorcycles and automobiles.
The project is announced by Mr. Noriaki Abe, Operating Officer - Chief Operating Officer, Regional Operations (Asia and Oceania), Honda Motor Co., Ltd. and President & CEO, Asian Honda Motor Co., Ltd. in December.
Mr. Abe said, "Honda is committed to realizing a 'traffic collision-free society', where everyone can safely share the road and enjoy the freedom of mobility. The high accident toll in Asia is an issue which needs an urgent solution. Therefore, Honda has decided to conduct a thorough study in the hope of finding the root causes of accidents and determining the appropriate course of action for them. We believe that these in-depth accident investigations in Thailand will result in valuable findings, which will help improve the road safety and contribute towards reduction in fatalities in Thailand and across the region."
The investigations will be conducted in four major provinces with rates of road accidents, namely Bangkok, Chiang Mai, Nakhon Ratchasima, and Songkhla.
TARC will be carrying out on-site investigations using most advanced research methodology and provide Honda with the first report by the end of 2017.
Earlier in 2016, Honda and TARC have already conducted a pre-study on the causes of traffic accidents, evaluating 30 cases.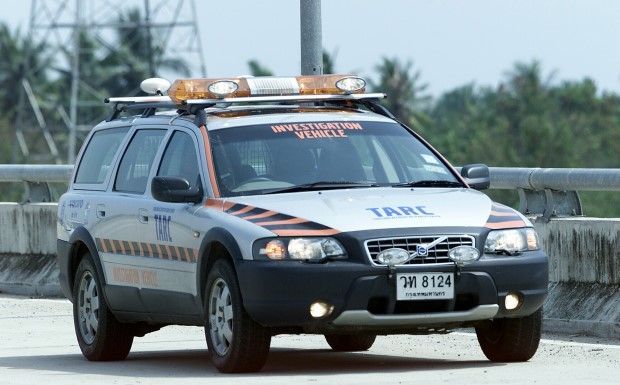 Honda is one of the few companies to conduct studies into real-world accidents, and is only one of the two car companies to have done so in this region. The other car is Volvo, which also had a partnership with Thailand's TARC.
Related link: When NCAP's Five-Star Rating Don't Mean Much – And How Honda Is Moving Ahead
---
---
---
---
Comments