Hyundai Almost Goes Full Racetard With The Santa Fe N Performance
Auto News We're not sure who's asking for a racer boy Santa Fe, but that isn't stopping Hyundai from trying that look on for size.
---
We've seen Hyundai's N performance arm go from nothing to being rather respected despite only having two cars to show for it: i30 N and Veloster N. There is more coming down the pipe, for sure, but the South Korean automaker is also keen to proliferate the 'sporty' motif to other models in their line-up, with the most recent being the Santa Fe in its 2020 facelift form.
The bulky 7-seat SUV seems an unlikely candidate, obviously, but instead of making a full-fledged performance model, Hyundai has lavished it with a pretty extensive cosmetic treatment. And as far as we know, they have no intention of going any further.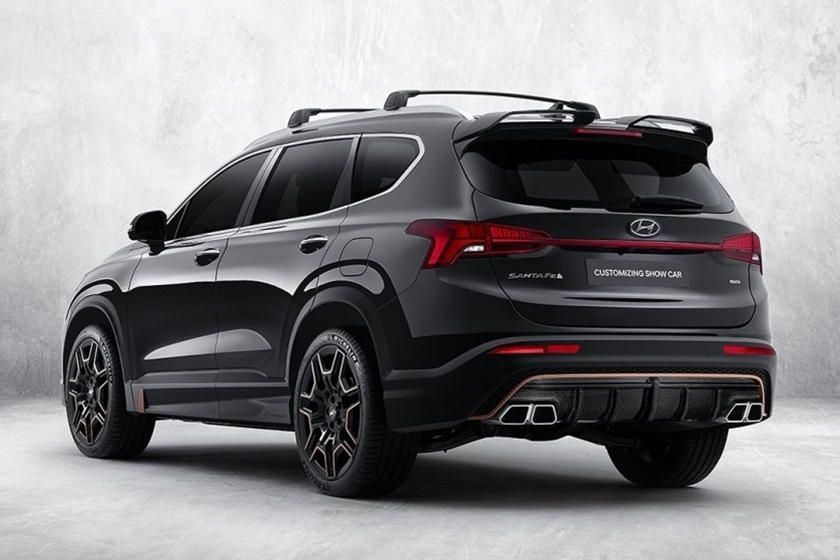 The company is also quite shy about this more tricked out Santa Fe as these N Performance Parts are supposedly only available in its home market, and that's likely to stay that way given how guarded Hyundai has been over the past few years.
There's quite a lot to unpack about these images and the changes they've made to the Santa Fe's stock look. Starting with the wheels, they are massive 21-inch rollers that hide red brake callipers, riding on high performance Michelin tyres, kicking off this two-tone colour scheme of black and dark copper shades.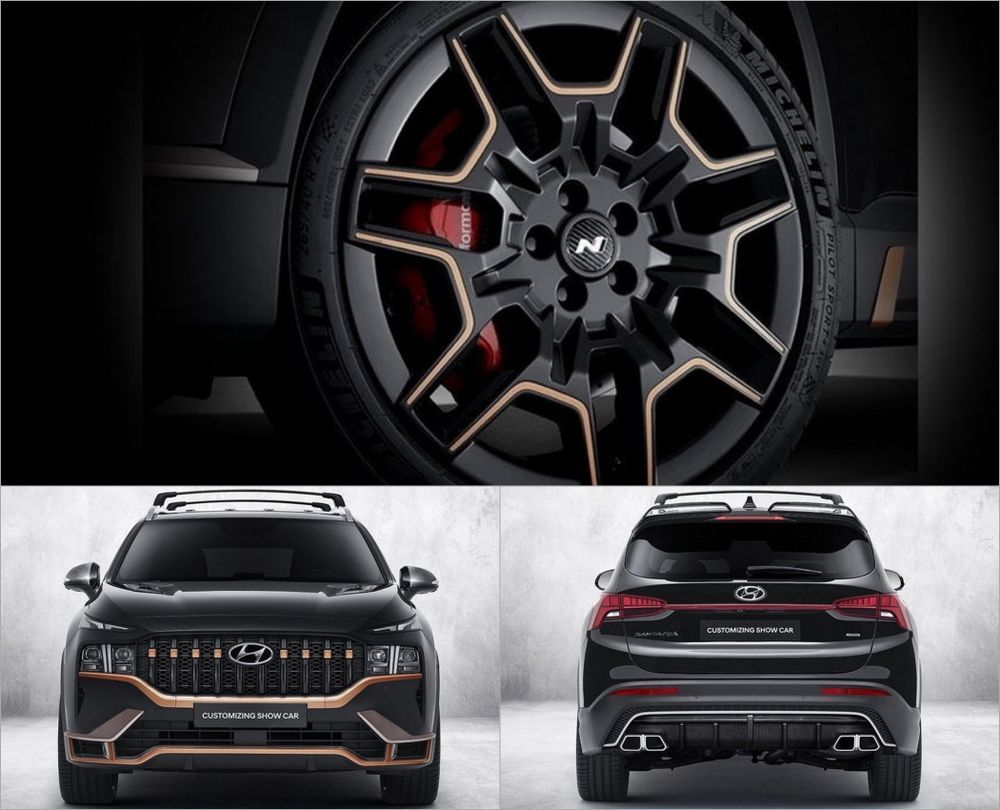 This is most prominently on display on the front grille, where the facelifted nose receives plenty of copper on black accents. In this very dark body colour, the window has also been given a very dark tint for good measure, but above that, we see the classic identifier of 'active lifestyle': a roof rack.
At the rear, there are a pair of split boot spoilers and quad exhaust exits (what a beast?) that are framed by even more copper accents just above the diffuser element which is finished in (fake?) carbon fibre, which is no doubt only for show.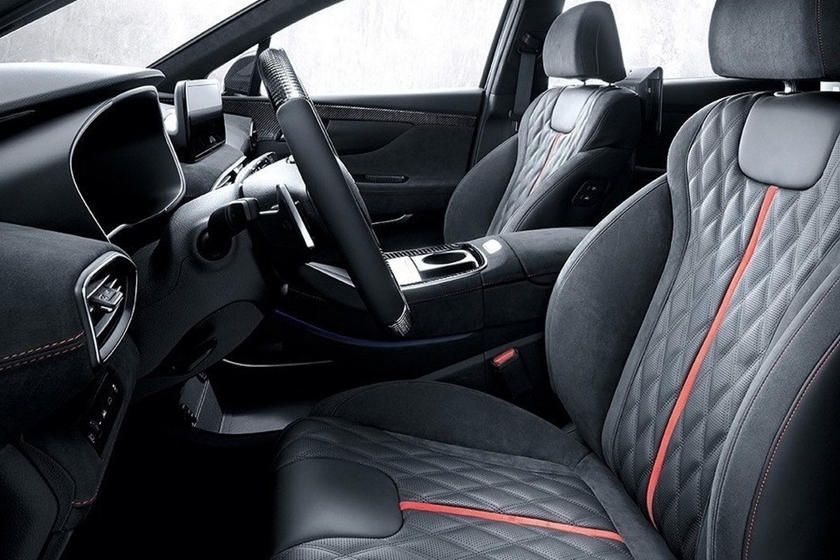 Surprisingly, the interior was also revamped by N Performance, and though it's harder to tell with these pictures, we do spy quilted leather seats in a very sporty red on black scheme as well as a chunkier centre armrest wrapped in Alcantara. The grippy suede-like material has also been applied to the seat side bolsters and to most of the dashboard but has curiously avoided the steering wheel, where we typically expect to find it.
Hysterically, the plastic trim behind the front seats has been swapped out for carbon fibre finished seat backs, and there are even individual entertainment screens for second-row passengers replete with an N Performance-themed interface.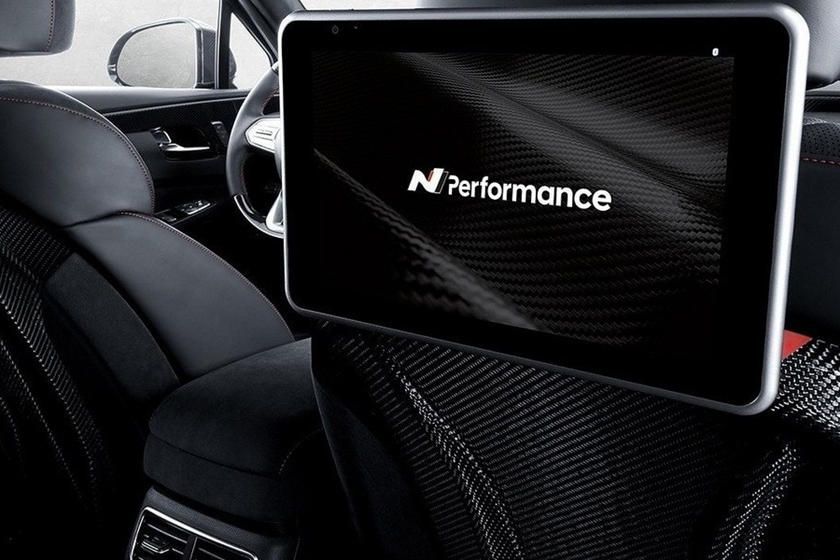 All that said, this Santa Fe still could be powered by a four-cylinder turbodiesel, though we do appreciate Hyundai's restraint here. A full-on high-performance Santa Fe is a perversion we prefer not to see and it's something that we believe Albert Biermann, Head of the N division, finds equally abhorrent.
---
---
---
---
Comments