Hyundai Santa Fe Becomes Newest Popemobile
Auto News The Pope has gotten a new ride. The latest in the line of Popemobiles is a third-generation Hyundai Santa Fe that has, of course, been through the requisite modifications to accommodate The Holy Father.
The Hyundai, which had its roof taken down, made its first appearance on-duty when it ferried Pope Francis through St. Peter's Square for the weekly general audience.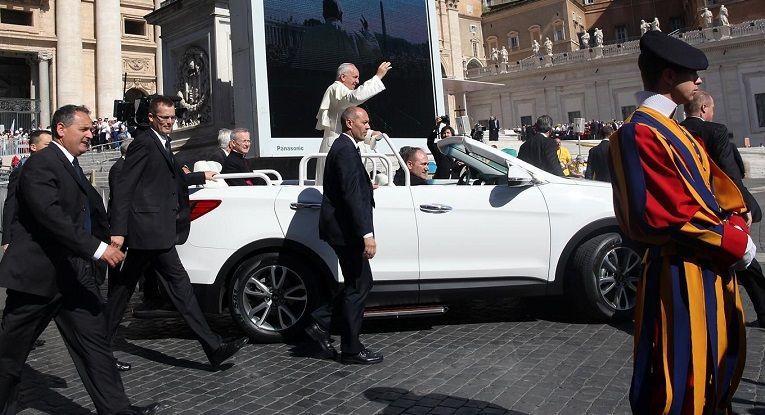 It has an exposed cabin and sits slightly lower than its Mercedes-Benz predecessors but features a retractable side step easy ingress, with two seats in the front and three in the rear.
It is also narrower than other Popmobiles, which becomes very handy while navigating the tight streets of Vatican City.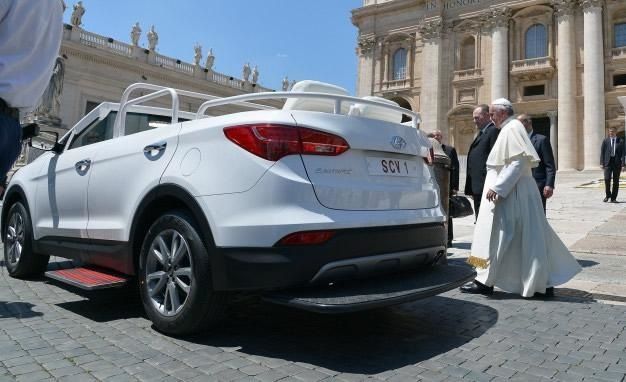 The specialized Santa Fe started out in life as a pre-facelift model that has with it a 2.2-litre CRDi four-cylinder turbodiesel engine. Plainly, there is no protective enclosure so we can only assume it is not for use when the pontiff takes his visits abroad.
Images coutesy of Getty Images
---
---
---
---
Comments