In Boring News, The SSC Tuatara Is Now The Fastest Car In The World!
Auto News TUAAAA-TAAAAA-RAAAAAA. That's the name of what is now the fastest production car in the world, officially. Besides having an oddly unsexy name, this American hyper-super-mega car is very low and has a very powerful engine. You know, for speed reasons.
---
It's also made by a company called SSC North America, which was previously known as Shelby Supercars but has no relation to the legendary Carroll Shelby or his brand or his legacy of cars. I'd guess that only a smaller percentage of any of you have ever heard of them before or know that their previous car, the Ultimate Aero, claimed the same World's Fastest Car title back in 2007.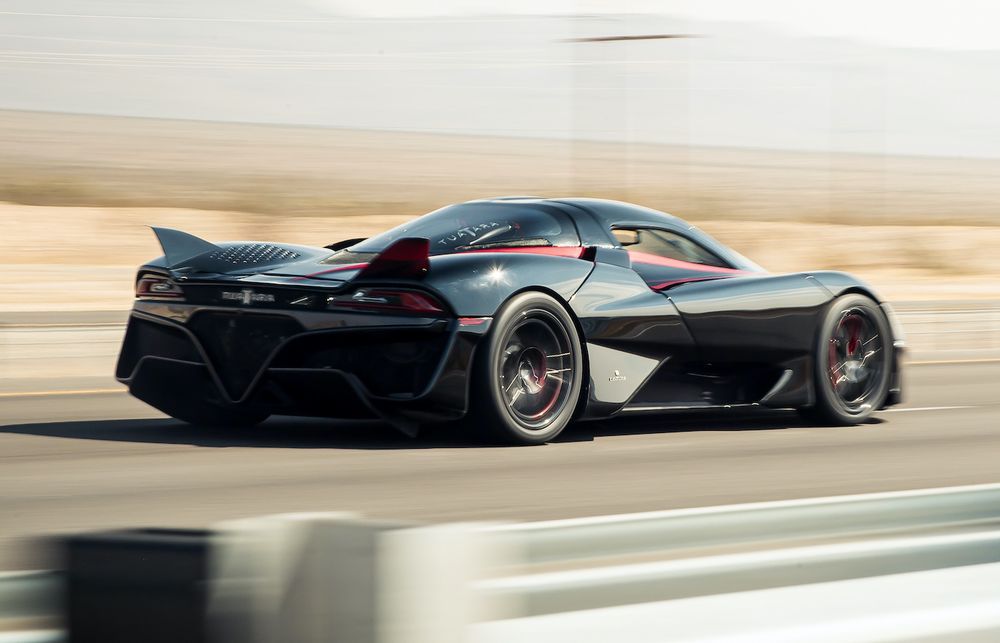 In fact, if it wasn't for the Tuatara name sounding so strange, I would have completely forgotten about SSC developing this car since 2011. By the way, the car is named after a species of small-ish lizards that are endemic to New Zealand. SSC, meanwhile, is based in Washington, a state on America's northwest coast.
However, in the closed off 11km stretch of arrow straight road in the Nevada desert, the Tuatara reached a top speed of 533km/h, the fastest achieved recorded speed of any car on a public road. To claim the 'fastest car' title, though, the car needed to post an average of two back and forth runs, to which it responded with 509km/h, beating the Koenigsegg Agera RS, the record's previous holder, which set the bar at 447km/h on the same road in 2017.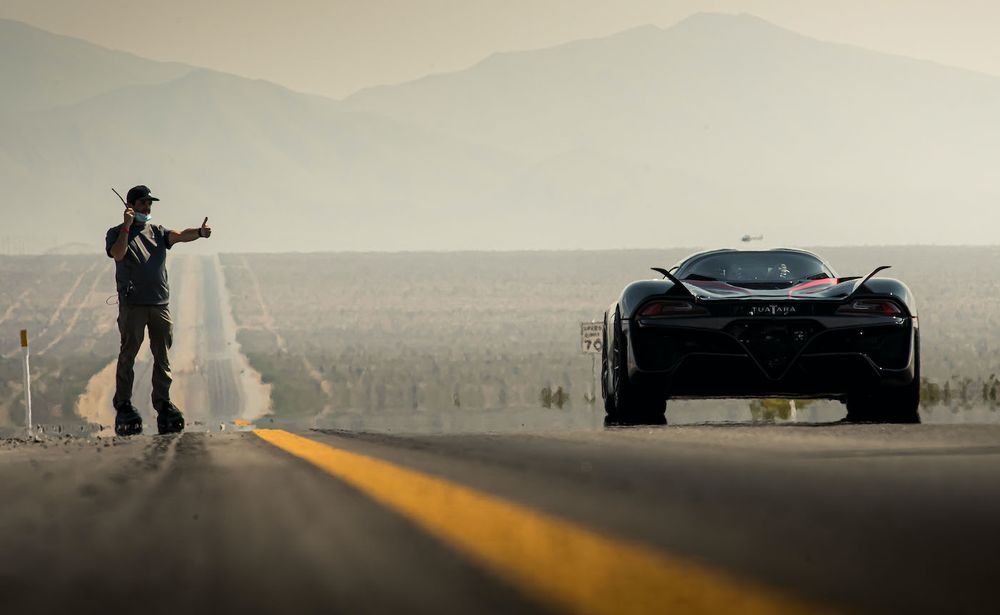 You might also remember that Bugatti made a fuss last year about their fastest model being the first to breach the 300mph (482km/h) mark. That car later turned out to be the Chiron Super Sport 300+, but due to that run only being recorded in one direction, the Agera RS was not dethroned in the eyes of Guinness World Records.
The Tuatara uses a body that's mostly made from carbon fibre, centred around a carbon monocoque for maximum structural rigidity. It's shape was also painstakingly designed to reduce as much drag as possible while incorporating strategic downforce-generating aerodynamics, boasting a coefficient of just 0.279.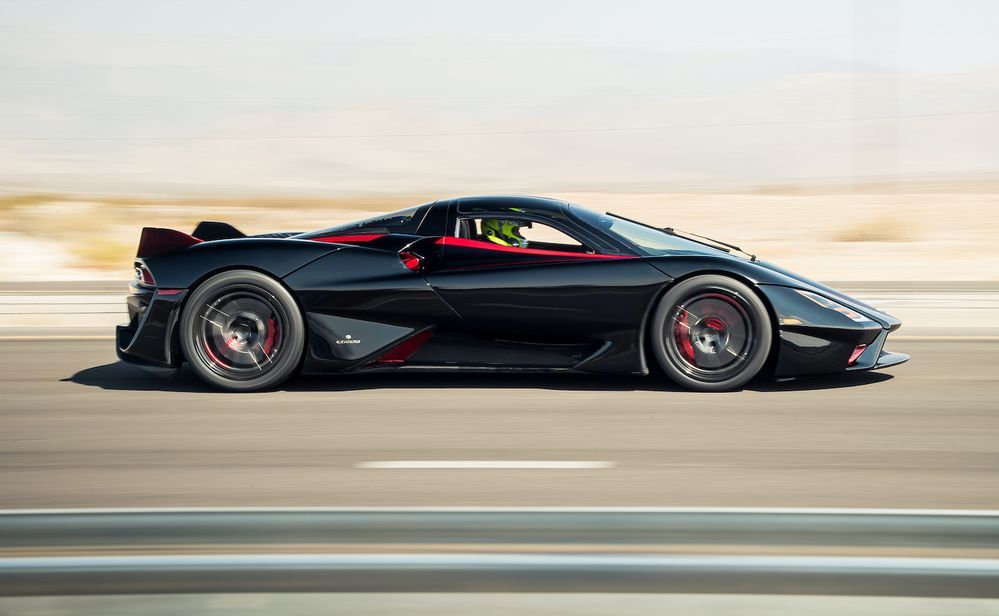 An unsung hero in this whole exercise, in my opinion, are actually the tyres. As far as I know, the Tuatara's top speed run was conducted while using a set of standard Michelin Pilot Sport Cup 2 tyres, which carry a Y speed rating denoting safe operation at 300km/h. Bugatti - being Bugatti - commissioned a custom set of these for the Chiron Super Sport 300+ to cope with the higher speeds, but we're not sure if SSC did the same or used off-the-shelf rubber. Imagine a set of tyres running 200km/h past their rated speed and not disintegrating. Incredible.
Mounted amidship is a bespoke 5.9-litre twin-turbocharged V8 engine made with the help of Nelson Racing Engines, producing a mighty 1,750hp and 1,735Nm of torque while running on E85 fuel. All that savagery is sent exclusively to the rear wheels via a 7-speed manual transmission - that's brave. Of course, while the measurement is done and certified, the Tuatara can only officially hold the title once the cars are delivered to customers. SSC plans to only make 100 examples.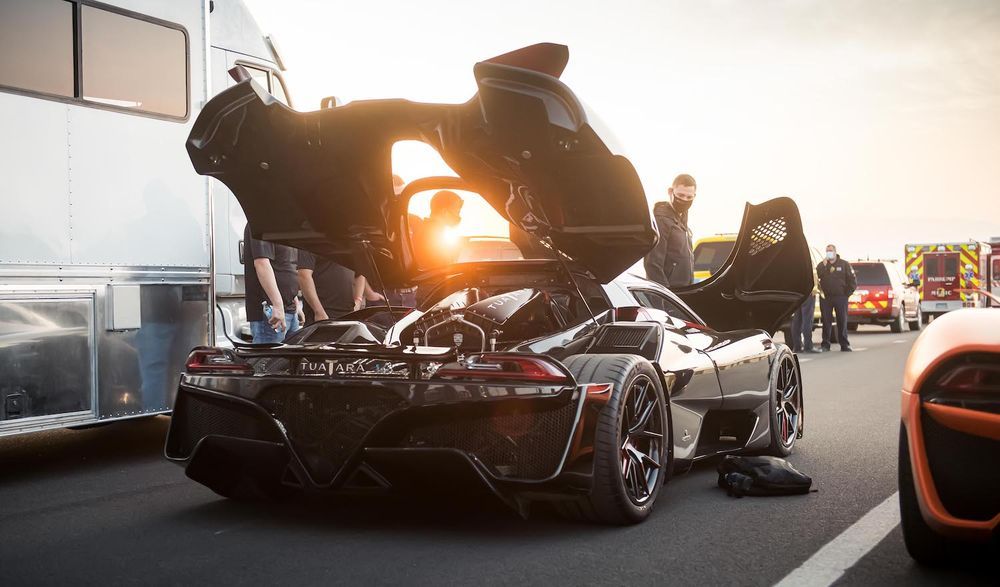 There's obviously a lot of great engineering and fine tuning that went into the Tuatara. The tolerance levels needed to have a car achieve extremely high speeds are absolutely insane, leaving zero room for error. SSC is also still relatively unknown, and the team there also deserves lot of respect for reaching this goal (again) without the bottomless budgets of other firms such as the VW-funded Bugatti.
Hopefully, in the 9 years it spent in development, SSC weren't just blinded by chasing this singular achievement that they forgot to make the Tuatara a competent super sports car in the more traditional sense.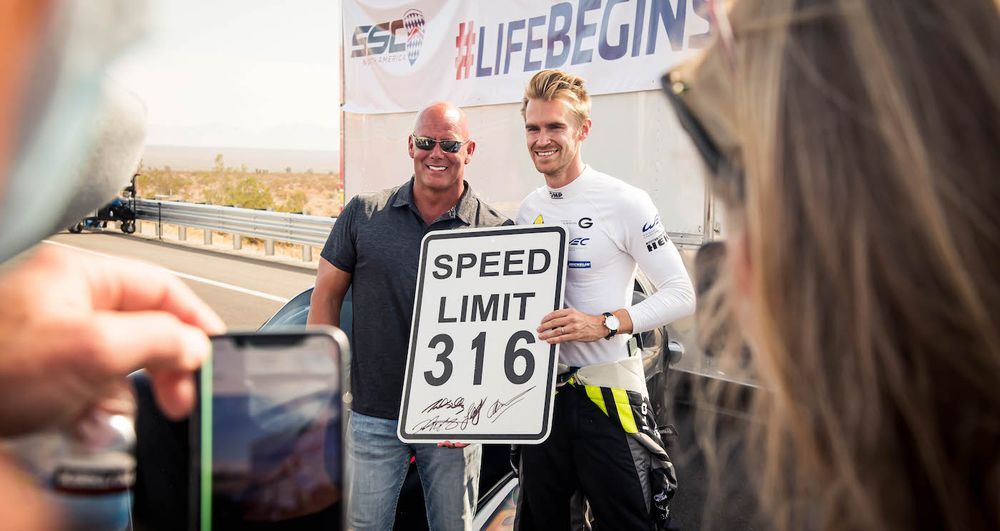 The whole business of having a car officially recognised as the world's fastest seems like a waste of time. It's a title that might have held more significance 20 or 30 years ago, but now it seems like a pointless flex that may or may not be a strong selling point to potential buyers.
A very high top speed is an impressive bragging point, but it's never the sole reason any car rises to greatness. Rather, it's usually the icing over an already amazing machine, and this is true for any car that has achieved that immortal status. Just think of past greats such as the McLaren F1, Ferrari F40, Jaguar XJ220, Porsche 959, or Bugatti Veyron - all cars that pushed the envelope of top speed, but that's not why we remember them.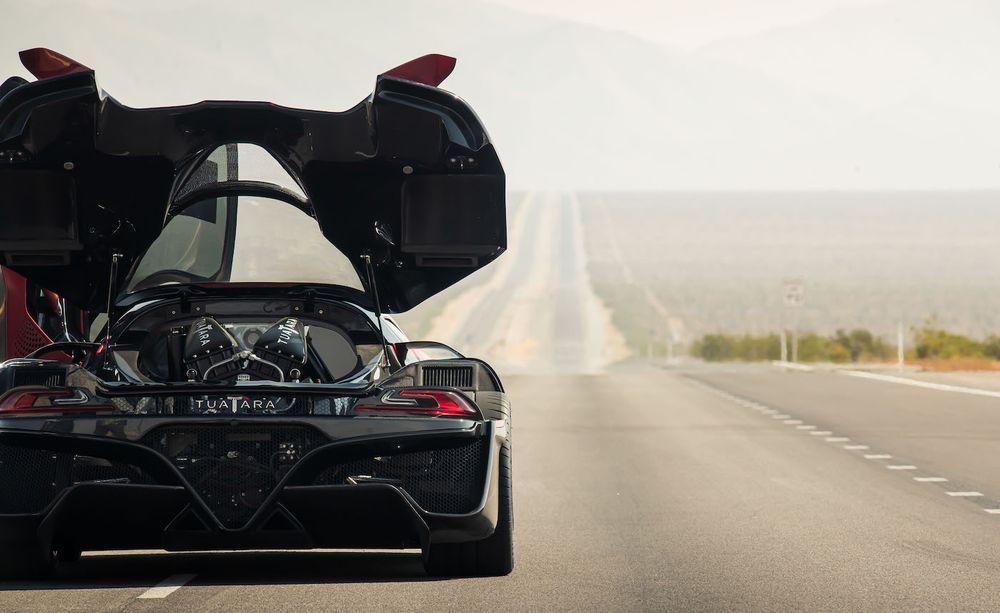 The memory of a one trick pony does not linger for very long, not even if that one trick is an incredibly hard one to pull off. Let's hope that the Tuatara is also an impressive all-round hypercar as the huge efforts poured into its creation would be wasted if it wasn't also a great car to drive at a fraction of its top speed. The good news: it probably is.
---
---
---
---
Comments