Infiniti VC-T – The Engine with Shape-Shifting Con-Rods
Auto News Infiniti has announced it will pull the covers off the world's first production-ready variable compression ratio engine at this year's Paris Motor Show later this month.
'VC-T' stands for Variable Compression – Turbocharged and is a product of more than 20-years of development – offering a significant breakthrough in internal combustion powertrain technology.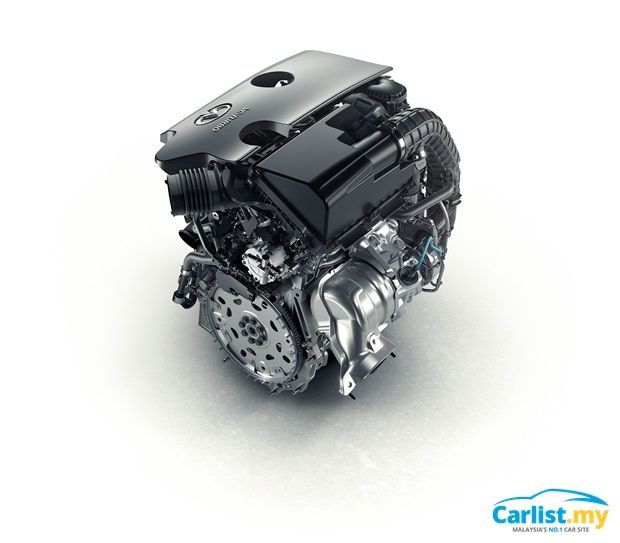 However, the title can be misleading – variable compression ratio engines have practically been around for years. Engines that run the Atkinson Cycle vary the compression ratio by altering the duration of the intake valve opening and closing event. Infiniti's VC-T on the other hand, varies the height of the connect rods. The ingenuity of VC-T engine technology therefore lies in its ability to dynamically raise or lower the height of the piston's reach.
As a consequence, the displacement of the engine changes and the compression ratio can vary anywhere between 8:1 (for high performance) and 14:1 (for high efficiency). The system is augmented by sophisticated engine control logic that varies its response based on the prevalent driving requirements.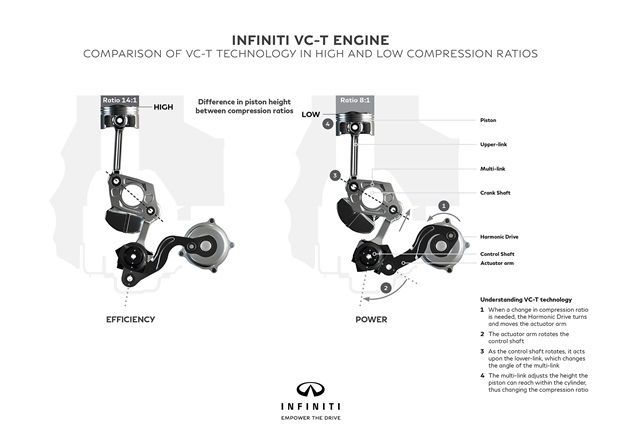 Infiniti claim the VC-T engine significantly reduces fuel consumption and emissions and greatly reduced noise and vibration levels. It is also lighter and more compact than comparable conventional internal combustion engines.
---
---
---
---
Comments