Jaguar XE SV Project 8 Is Now A Nürburgring Ring Taxi
Auto News Completing the notorious Nürburgring Nordschleife in 7 minutes and 21.23 seconds, the Jaguar XE SV Project 8 has secured its position as the fastest production sedan to lap the circuit.
For thrill-seekers out there, good news for you, as the Jaguar XE SV Project 8 is now the latest Jaguar Ring Taxi, where passengers can experience speeds of more than 250 km/h and g-forces of more than 1.3G around the 20.8 km circuit in the hands of a professional driver. Hot laps are priced at EUR 199.
To recap, the Jaguar XE SV Project 8 features a 5.0-litre supercharged V8 that pumps out 600 PS and 700 Nm, paired to an 8-speed automatic. 0-100 km/h is completed in just 3.7 seconds, with a top speed of 321 km/h.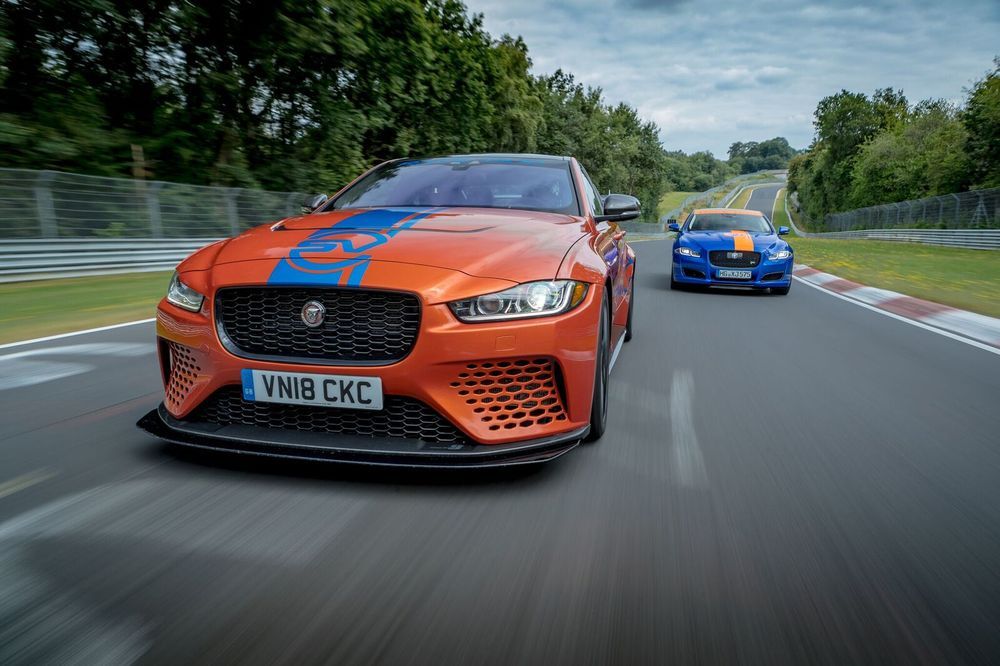 For its Ring Taxi duties, the XE SV Project 8 units are fitted with the optional Track Pack, which includes lightweight front carbon fibre racing seats with a four-point harness fixed to a harness retention hoop that replaces the rear seats.
The Jaguar Ring Taxi experience will be available from now until the circuit closes in mid-November. Fret not, as it will be available throughout the open season in 2019. Tickets can be bought at www.jaguar-experience.de.
---
---
---
---
Comments