Japanese Audi Dealer Sets Up Shop In Setia Alam
Auto News Audi Malaysia has officially announced the opening of latest dealership in Setia Alam that is operated by Rimau International.
With a full-fledged 4S centre set to open in the first quarter of next year, the dealer is now operating from a temporary facility also in Setia Alam - equipped with two service bays, a showroom and manned by 15 sales and aftersales staffs.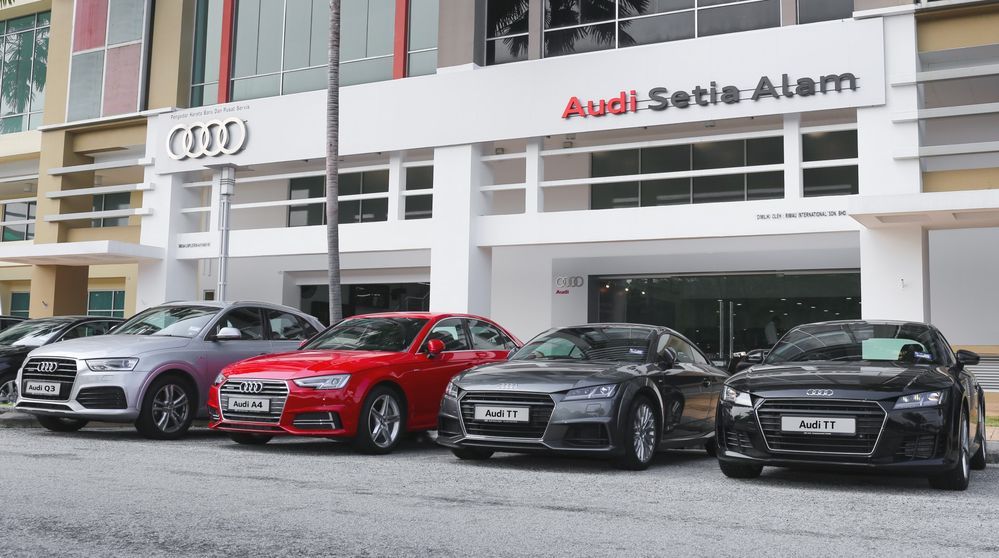 As the ninth official Audi sales outlet in Malaysia and the first from Rimau International, the upcoming Audi Setia Alam 4S centre, which will also be the brand's biggest dealership in Malaysia, will be a 4-storey facility, occupying an area of over 100,000 sq. ft. with a showroom floor with display capacity of up to 20 cars, 20 service bays, as well as a premium reception area and lounge.
In line with the official opening of Audi Setia Alam, the dealership will be organising the 'Audi Setia Alam Bonanza Weekend' from 12 – 14 May 2017, showcasing all of the latest Audi A4 variants and the rest of Audi's progressive range of vehicles, with fantastic promotions and exciting gifts.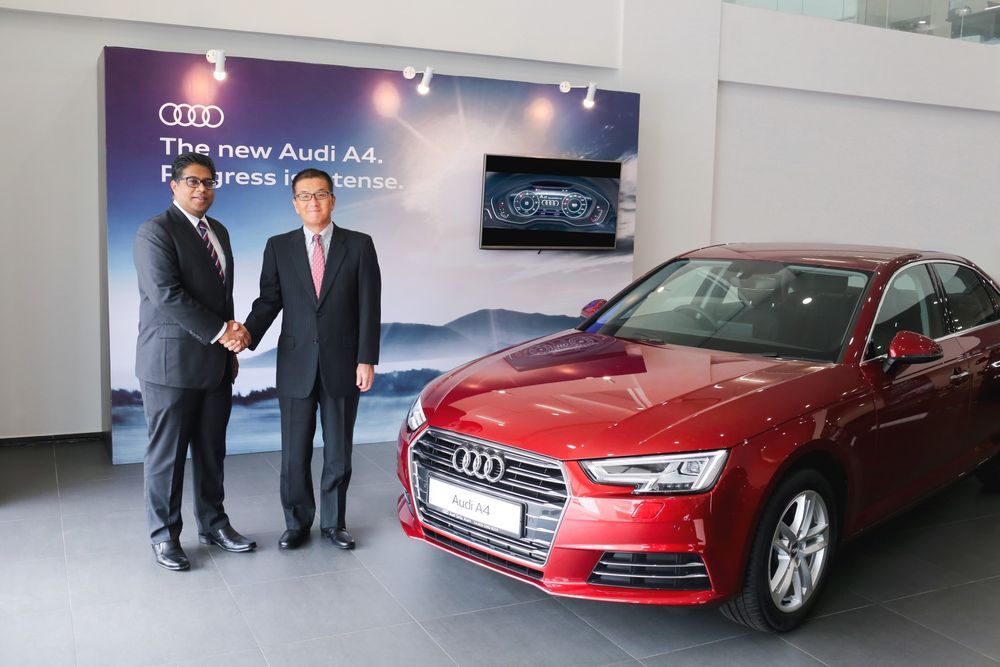 "We at Audi Malaysia are truly delighted to welcome Rimau International into the fold as our newest dealer partner.
They bring with them a wealth of experience from Japan, where they also operate a number of Audi dealerships in Kyoto" said Sridheevan (Dave) Sivanantham, the director of sales at Audi Malaysia
Yasuhiko Osada, the managing director of Rimau International said, "Back in Japan, we have represented the Audi brand for over 25 years. We have seen the brand with the four rings take on a leading position in the premium automotive segment, and I am very happy that our partnership has been able to bear fruit outside of our home market".
---
---
---
---
Comments