JPJ Provides Official Numbers To Call In Case Of A Highway Emergency
Insights Hari Raya is nearly upon us, and therefore there will be a lot more vehicles filling the highways as well as the town and country roads. But mostly the highways, which is why if somewhere, something were to happen, the assistance from the Road Transport Department (JPJ) is a only a phone call away.
But which phone number do you dial? It's a question not everyone can answer, and there are various other numbers that could lead to a quicker response apart from the one singular emergency hotline. To this end, JPJ has listed out all the phone numbers you should dial to get help based on which highway you are travelling on to ensure you're directed to the assistance that's closest to you.
It's rather a long list of 21 rows, however, so what we thought we'd do is list them out here too, just to make them as clear as possible.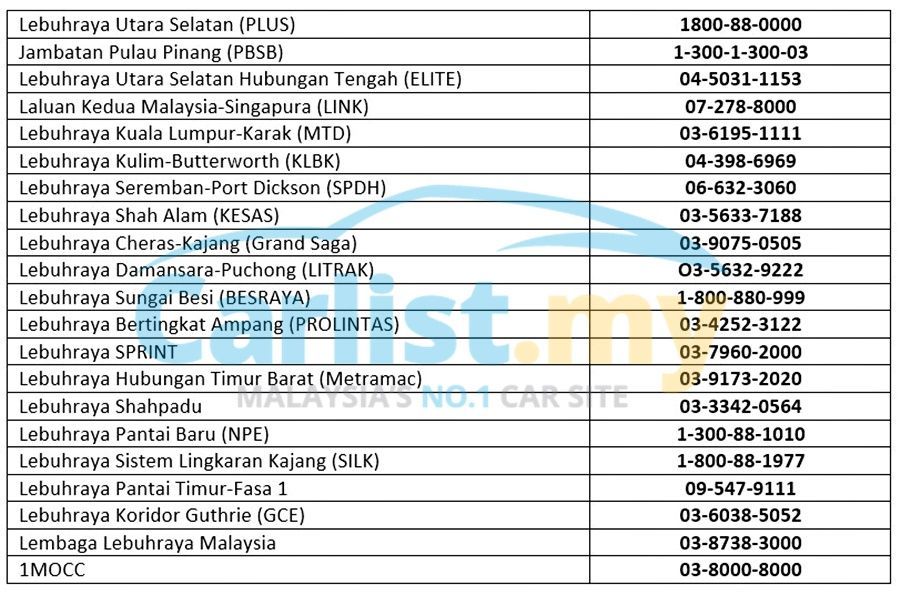 So please do plan ahead for your trip this festive season, don't practice any dastardly driving habits, take note of the highways that you'll be travelling on as well as the appropriate emergency lines, and drive safely overall. Here's the JPJ's version the list above, just in case.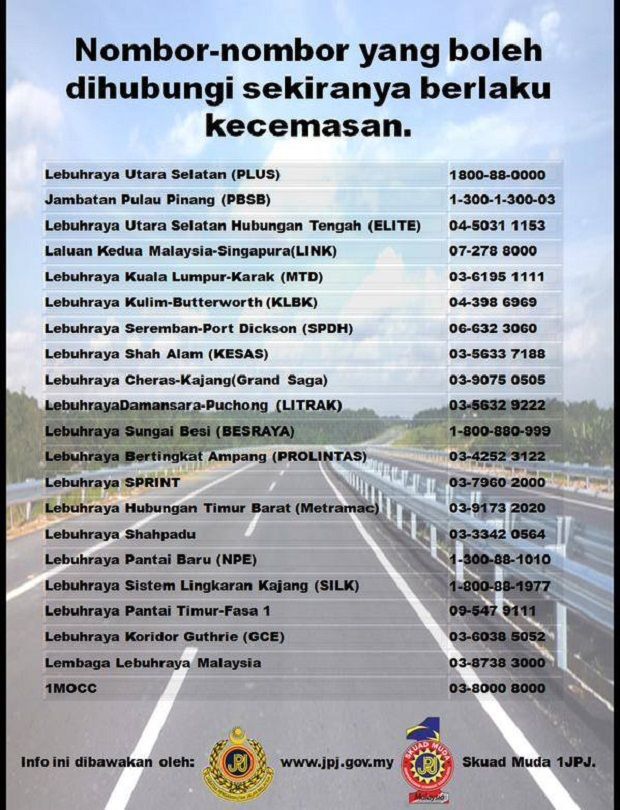 ---
---
---
---
Comments