JPJ Wants You To Take Pictures Of Traffic Offenders And Report To Them Directly
Auto News Ever been in a situation where irresponsible motorists were committing traffic offences right before your eyes and just got away with it?
More often than not, all we could do in these situations was curse these culprits, and maybe take a picture or a video for some good old social media 'name-and-shame', and that was it.
Well guess what? The Road Transport Department (JPJ) has announced that you can now report a traffic offence to the JPJ directly via e-mail.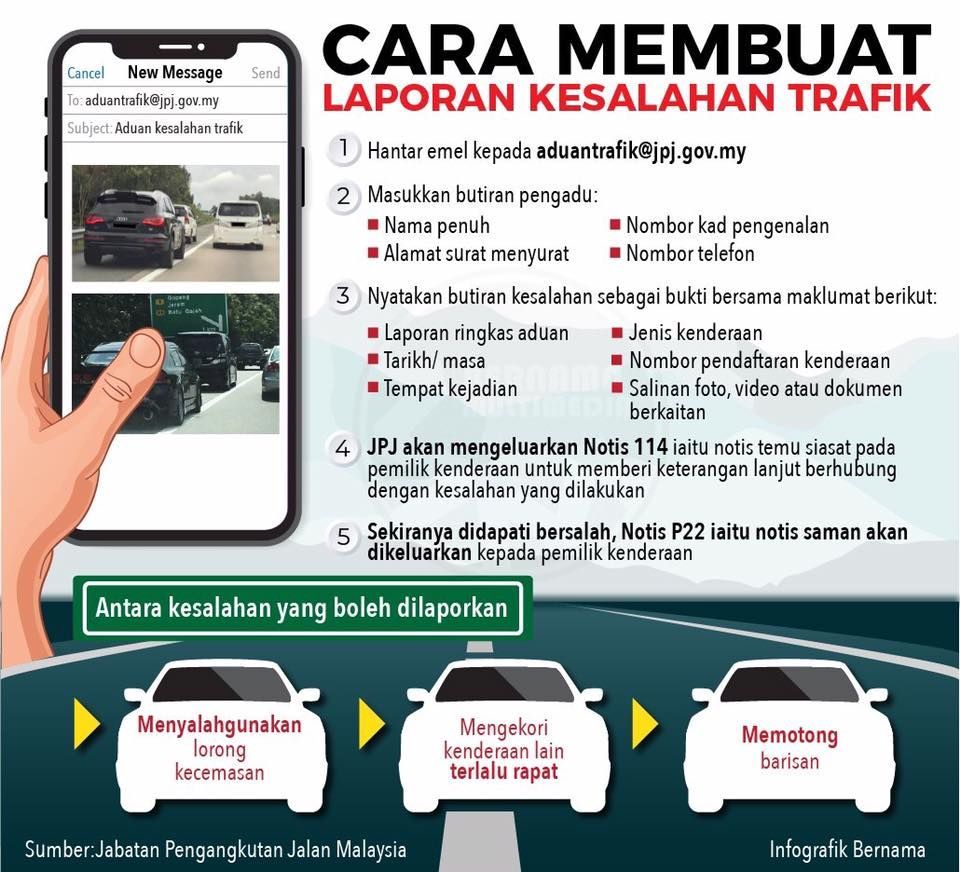 All you have to do when you see a traffic offender after this is take a picture or a video of the offence, and send an email to aduantrafik@jpj.gov.my with the details listed below:
Complainant's details:
Full name
IC Number
Address
Contact Number
Details of the offence:
Brief summary of the offence
Date and time
Location
Offender's vehicle details
Proof (photo/video/documents)
Upon receiving your email report, the JPJ will issue a "Notis 114" which will require the offender to go to JPJ directly, and give his or her statement regarding the reported offence.
If found guilty, JPJ will issue a traffic summon (Notis P22) to the owner of the vehicle that was seen committing the aforementioned traffic offence.
Among the traffic offences that can be reported include:
Misuse of the emergency lane
Tailgating
Queue-cutting
So, the next time you see someone misbehaving on the road, feel free to follow these simple steps above and make sure that they face the consequences.
But wait, isn't using a mobile device to take a picture or video while driving is an offence by itself?
Yes it is, so in order to be safe, just pass the phone to a passenger or if you often drive alone, just install a dashcam.
---
---
---
---
Comments