Kia Cocoons Individual Occupants Through Sound Technology
Auto News Kia Motors has just revealed a new-generation technology in sound staging which allows occupant-controlled preferences of an in-vehicle aural environment.
Sound staging and sound cancellation technologies have been used mainly in more premium vehicles to cancel out unwanted noises through the use of pick-up microphones and clever algorithms in the audio systems.
Kia now unveils the Separated Sound Zone (SSZ) technology that allows each passenger of a vehicle to experience their own audio stream (music, telephone calls, audiobooks), whilst maintaining a headphone-free social space where passengers can converse freely.
SSZ technology creates and controls the acoustic fields of the vehicle, allowing the driver and each passenger to hear isolated sounds. The vast amounts of speakers reduce or increase audio levels of sound waves, negating the overlap of sounds being heard in each seat.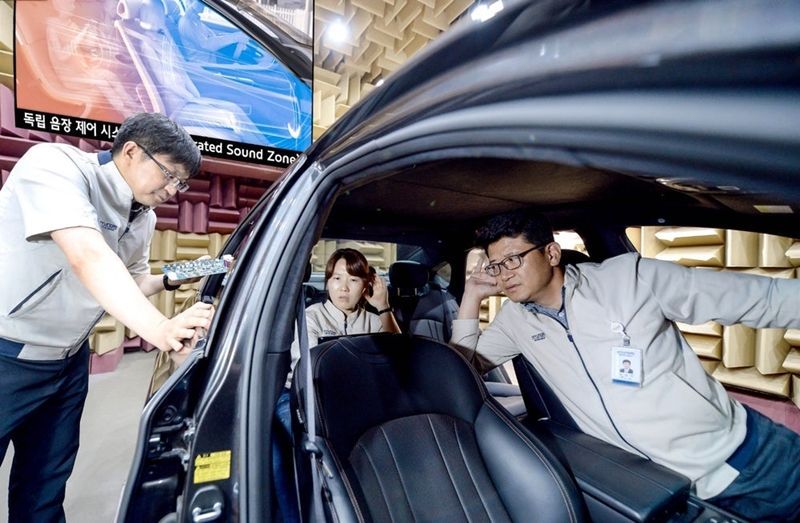 Kia says this technology is important and highly appreciated, as the automotive revolution enters the autonomous driving era as well as a connected environment that increases customizable entertainment options within each occupant.
With SSZ technology, each occupant can connect their smartphone via Bluetooth and listen to their own music without interference or interfere with each other's audio stream. The driver meanwhile has his or her own 'audio field' of either Bluetooth telephone conversation or voice-command to the next destination.
The SSZ technology has been in development since 2014, and Kia says they are ready for mass production within one to two years.
---
---
---
Comments