Korea Singles Out BMW For Fire Risk, USA Says Hyundai-Kia No Better
Auto News If you are a foreign automotive brand doing business in Korea, a fair amount of steely determination is necessary. On paper, Korea is a liberal, open market. Cars imported from countries that Korea has Free Trade Agreements with (USA for example), are exempted from import duty, which is otherwise at a nominal 8 percent. The situation on the ground however, is very different.
Foreign brands have long complained of opaque vehicle homologation processes, and implementation of odd Korea-only regulations, thus requiring costly and time consuming paperwork to re-certify imported vehicles under Korean requirements. Homologation papers done in accordance to the international, English-language UNECE standards are not recognized in Korea.
Advertisements and TV air time of foreign car brands are also scrutinized, which explains why the BMWs, Audis, Mercedes-Benzes, and Volkswagens that you see on Korean dramas always have their badges covered, but if it's a Hyundai or a Kia, it's not necessary.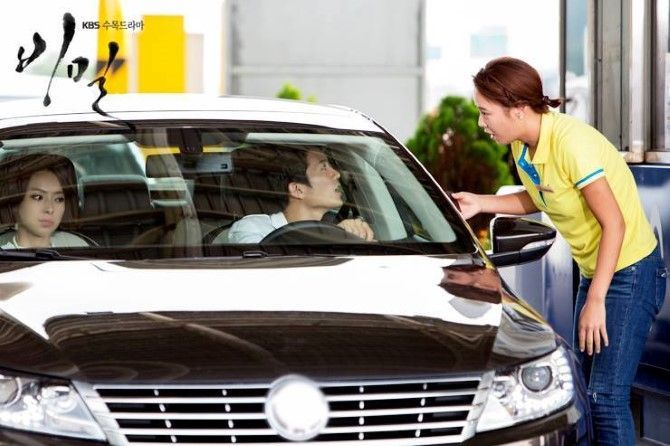 Korean regulators are also very quick to jump on any opportunity to penalize European and Japanese brands.
Last year, Korean authorizes jumped on Volkswagen's dieselgate scandal and filed an unusually severe criminal charge against the Managing Director of Audi Volkswagen Korea for false advertising - the only country to do so. Criminal charges filed in USA and Germany were related to the deliberate act of submitting false paperwork to government authorities.
Earlier this week, Korea's Transportation Ministry slapped BMW with a 11.2 billion Won (USD 9.9 million) fine for concealing and downplaying fire hazards posed by defective exhaust gas recirculation. Around 40 cases of engine fires involving BMW cars were reported this year and the media scrutiny was intense. BMW is Korea's leading import brand, controlling nearly 60 percent of the imported car market.
Korean news outlets, many of which are heavily influenced by the Hyundai-Kia Group, which controls nearly 70 percent of the Korean car market, adopted an unusually alarmist position on the matter, which then lead to operators of parking buildings to bar BMW models from entering their building, lest one catches fire.
At the same time, fire risks among Korean brands were under reported. In the same month the news footage above was produced, five cases of non-collision related engine fires were reported to the authorities, only two involved BMWs - the subject of the news coverage above. The remaining three cars - two Hyundai sedans and one Renault-Samsung (rebadged Nissans for Korea) – were mostly glossed over.
On their part, BMW had been cooperative with the Korean authorities and reiterated that the BMW models sold in Korea are identical to the ones sold in Europe, and that the cause of the fire had to do with local driving habits. And here's the clincher – the supposedly faulty EGR components were later found to be made by a Korean supplier, which also supplies the same component to BMW factories in Europe.
Since the first engine fire incident was reported in 2016, BMW issued a recall to replace the component in 2017 - a move which the Korean government interpreted as 'attempting to conceal' a known defect.
Ironically, the USA is now giving the same treatment to the Hyundai-Kia Group, after 350 complaints have been lodged to the US National Highway Traffic Safety Administration (NHTSA) over non-collision fires in Hyundai and Kia vehicles.
American consumer advocacy group Center for Auto Safety claims that almost one non-collision engine fire involving a Hyundai or Kia model has been reported every day for the last four months.
The US Senate Committee is demanding a hearing with chief executives of both Hyundai and Kia. The original hearing was scheduled on 14-November but it has now been put on hold, but closed door discussions between the Hyundai-Kia and American regulators are still on-going.
---
---
---
---
Comments