LA 2018: Porsche Unveils All-New 911, Described As Digital For The First Time
Auto News What a connected world we live in, when the first three words that Porsche uses to describe their all-new 911 are "powerful", "faster", and "digital". It speaks volumes that a company which has prided itself on sports car manufacturing is stepping into the digital world, although it speaks more about the current car climate and what's fast becoming a necessity more than an option. Consider it the first step towards a true fully autonomous solution.
Still though, it's not something you would see describing a 911. On a Panamera or a Cayenne, sure, we could see those cars being champions of autonomy along with the Taycan - just not Porsche's thoroughbred. In any case, this all-new 911 is still an iterative step forward for the three-digit namesake, as it always has been, both in terms of outright performance and chassis development. This generation is known as the 992, which is going to make things a little confusing down the line given that 993, 996, and 997 are already taken.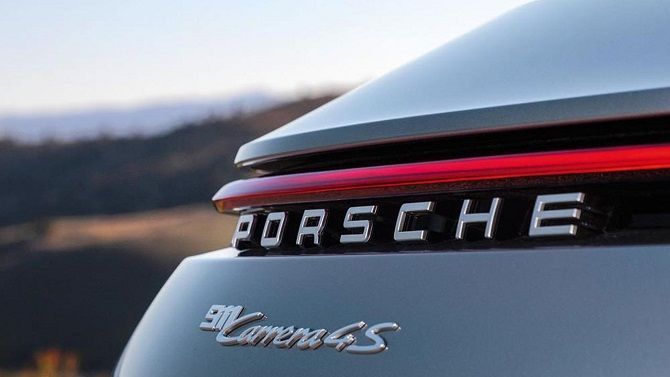 For now, Porsche is only spilling the beans on the Carrera S models. Development with the turbocharged flat-six engines introduced with the mid-life refresh of the 991 generation 911 sees the power outputs climb to 450 PS, which is astronomical considering they exceed the GT3 models of old, and some of the older 911 Turbos. This is roughly 30 PS more than the outgoing model, thanks to improved direct injection strategies and a new layout for the turbochargers and cooling systems.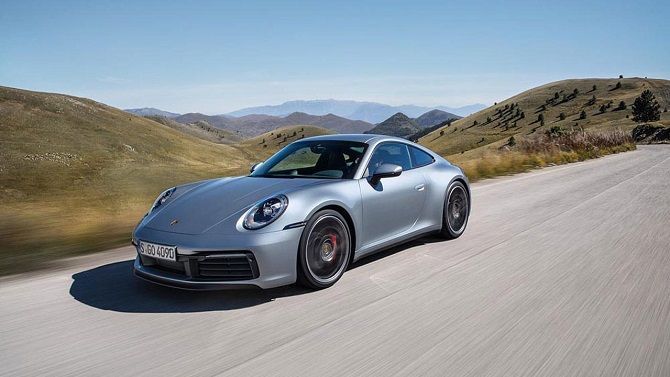 The Carrera S does 0-100 km/h in 3.7 seconds, while the Carrera 4S completes it in 3.6 seconds - both being 0.4 seconds faster than before. Ticking the Sport Chrono Package option drops that time by a further 0.2 seconds. Drive sedately and the Carrera S can sip fuel at 8.9 litres per 100 km, and the Carrera 4S does slightly worse at 9.0 litres per 100 km. It's these two figures that are the driving force behind the move to forced induction, after all, so it's still worth a mention.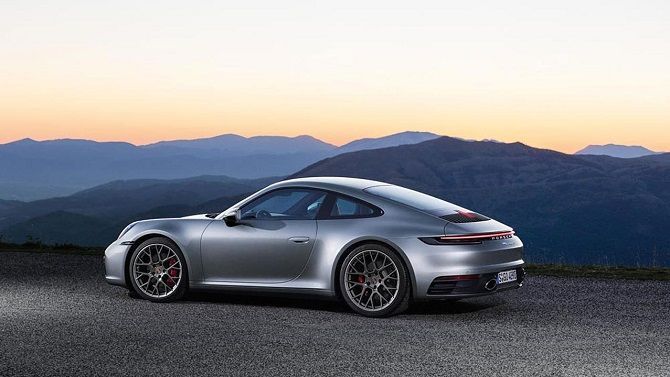 From the design perspective, the new 911 has cleaner lines than before, with a consolidated body-width across all the variants rather than the rear-wheel drive variants having narrower bodies. There's more emphasis on the design element running right across the rear, and the front end is 45 mm wider as well. 20-inch front and 21-inch rear wheels sit under these massive, powerful arches, with an all aluminium outer skin around and between. Oh, and the deployable spoiler is much wider too.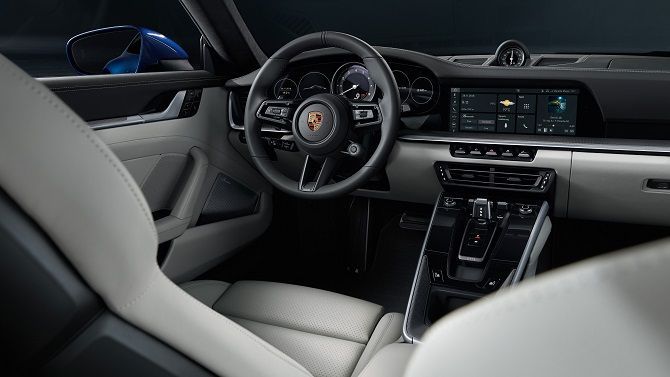 The dashboard sees a little bit of cleaning up, with neater straighter lines that hark back to a time when 911s were more driver focused than a balance of luxury and performance. Don't let that fool you: the central tachometer is flanked by two free-floating circular displays that can be configured to show the right information for the driver. The centre screen is much wider at 10.9-inches, with capacitive touch functionality for seamless operation.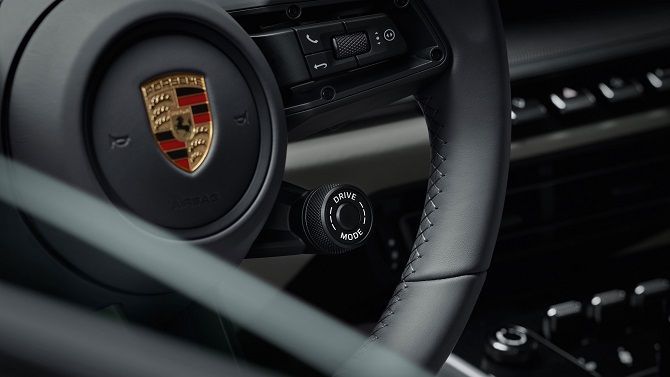 To expand the range of usable conditions, Porsche for the first time has introduced a Wet mode. The system detects water on the road and changes the programming of safety and control systems, as well as warning the driver - all at the touch of a steering-wheel mounted button. Autonomous braking is also included as standard, which helps reduce the risk of collision in unforeseen circumstances. Adaptive cruise control functionality and a Night Vision Assist are also available as options.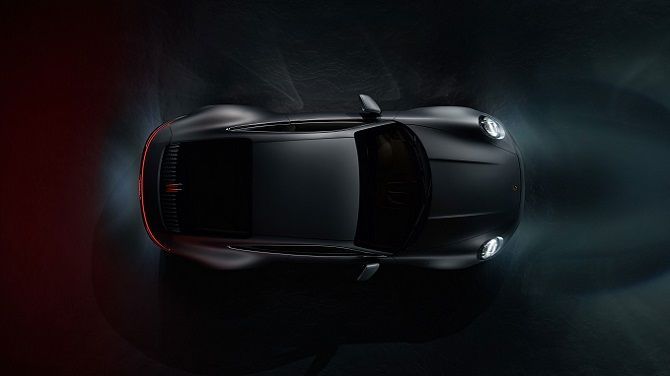 Here's where we get to the connected part. The Porsche Communication Module, or PCM as it's known, has finally stepped into this day and age - properly. It uses swarm data to help with navigation. Sound like a fancier version of Waze? It probably is, but that's alright - you don't need a phone holder blocking the view out of the front windscreen. Functions and services are permanently connected as well, which pairs well with smartphones.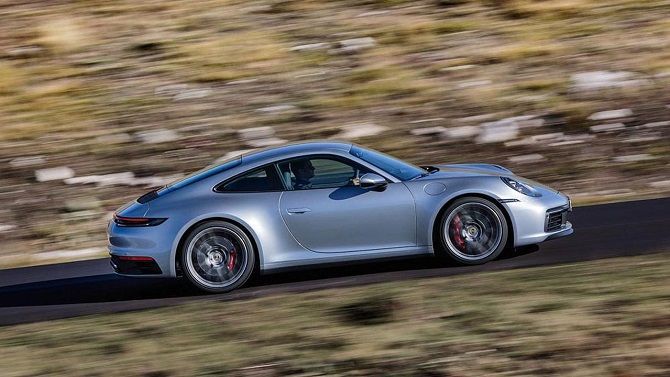 Porsche is rolling out three apps: Porsche Road Trip, Porsche 360+, and Porsche Impact. The first is one that helps you plan the perfect roadtrip with your 911, offering curated routes with exclusive hotel and restaurant recommendations, as well as points of interests and viewpoints. The second is to help you stay in charge of your life, functioning as a personal assistant of sorts, giving you the Porsche experience even when away from your vehicle. And the last, well, that's for measuring fuel consumption - and to allow more affluent customers to invest in various internationally certified climate projects.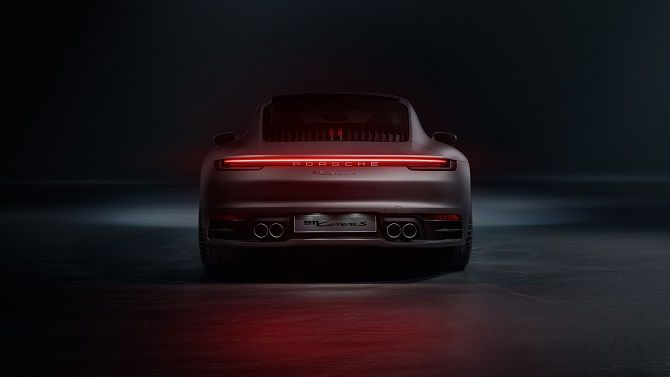 And that's it for the 992 generation 911, at least for now. Over the months and years Porsche will release more variants and limited run models, as well as the GT series variants that enthusiasts are always so keen to see. There may not be as much technical information on the 992 as you might expect from Porsche, but perhaps they also understand that their market is shifting and new owners of Porsches are more concerned with the holistic experience than knowing how many millimetres a double wishbone has changed in length.
---
---
---
Comments