Lean And Green: Malaysia's First Electric Bus On The BRT-Sunway Line Starts In June
Auto News Starting in June 2015, the Bus Rapid Transit (BRT) – Sunway Line have in service Malaysia's first electric bus. To accompany that milestone, it will be riding on the first fully elevated bus-only route in South East Asia.
The BRT undertaking is a collaborative effort between Prasarana Malaysia Berhad and the Sunway Group through the Public Private Partnership programme (PPP) that was launched by Prime Minister Dato' Sri Najib Tun Razak on June 9th, 2012.
It should be a boon for the approximate half-a-million residents of Bandar Sunway as well as those commuting to areas in and around such as shoppers, office-goers, and college students as the big-picture plan for the BRT is to integrate connections to LRT and KTM Komuter stations and become a main transport option in that area. It works by having buses operate on above-ground lanes with stations at popular locations, much like the LRT, but with ridership being able to be dynamically adapted by the amount of buses in operation within the circuit.
Along with easing the on-ground vehicle congestion, it would also promote a greener and more ecologically sensitive lifestyle with the zero emissions electric buses, allowing for an area with much less noise and air pollution than its population density would suggest. The BRT-Sunway Line will be spread across 5.4 km of elevated lanes that accommodates 15 environmentally-friendly buses with a capacity of 67 passengers (25 seated) each.
Buses will stop at one of seven stations: Station Sunway, Setia Jaya, Mentari, Lagoon, SunMed, SunU-Monash, South Quay, and finally USJ7.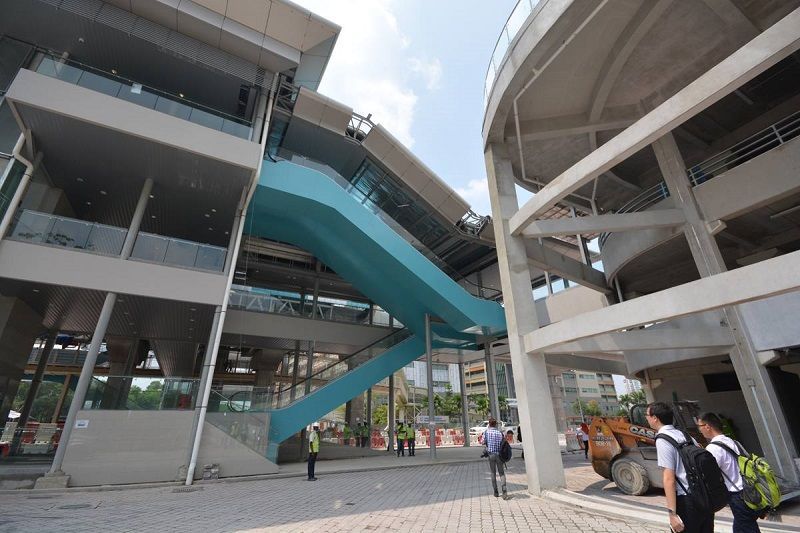 "With integration and connections to the KTM Komuter service and our LRT in the future, the impact of this BRT project will be massive in terms of providing mobility and connectivity to the people, which is the core business of Prasarana. We also hope that the success of this project would open doors for more PPP projects. We at Prasarana are always open for win-win propositions that benefit the rakyat," said Prasarana Group Managing Director Encik Azmi Abdul Aziz at the BRT-Sunway Line Media Briefing and Site Visit in Bandar Sunway.
---
---
---
---
Comments