Mazda BT-50 To Soldier On Until 2020?
Auto News Earlier, we reported the joint announcement by Mazda and Isuzu that the two companies have agreed to work together to develop their next-generation pick-up trucks to succeed the current BT-50 and D-Max respectively.
Based on the timing of the announcement, as well as the respective age of the current-generation model of both vehicles, it is reasonable to speculate that the next-generation BT-50 will not be ready for launch until at least 2020.
The possible date was postulated by Mazda Australia's marketing director Alastair Doak speaking in an interview with Australian website GoAuto.com.au at Brisbane during the Australian market launch of the new Mazda 3 facelift.
Doak spoke in entirely speculative terms, however, stating that development has probably yet to even start. He said that a 2020 potential launch date for the next BT-50 to be a 'fair guess'.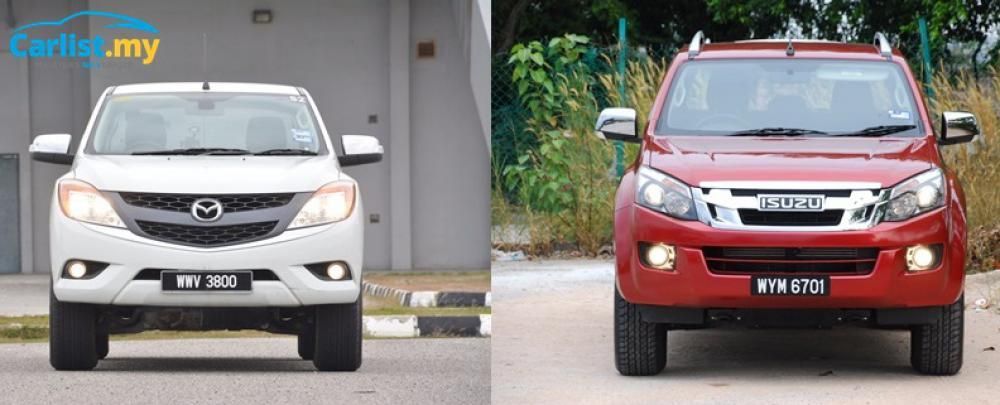 "We are all publicly-listed companies and when you are signing a big agreement with another manufacturer or something of that nature, you have to announce it to the stock exchange. That's why we came out and Isuzu came out and said it. Basically we won't be saying anything else. That's it. We will go away and get on with our knitting and at some point you will see a new truck from both of us," he elaborated.
Presently, the current-generation Ford co-developed BT-50 has been in the market since 2011, whilst the D-Max is a year newer. Mazda's decision to partner Isuzu puts an end to its decades-long tie-up with Ford that has spawned numerous jointly-developed models. Isuzu, for its part, also sees its similarly lengthy collaboration with General Motors come to an end.
As the bulk of Mazda's development resources are likely to continue being focused on its core passenger cars, engineering of the new pick-up will in all likelihood be spearheaded by Isuzu.
Mazda is also unlikely to spin-off an SUV derivative of the next-generation BT-50 to compete against the likes of the Toyota Fortuner and Ford Everest.
"It's not a market segment we are interested in," Doak states.
Read the original article at GoAuto.com.au.
---
---
---
---
Comments