Mazda CX-8 Previewed For Malaysia - CKD, Exports In Plan
Auto News Back in March 2018, we reported that Bermaz Motor was planning to locally assemble the Mazda CX-8 at its Kulim plant by mid-2019. The plan appears to be on track and the company is displaying two units - one petrol-powered and the other diesel-powered - at its showroom in Glenmarie.
At a glance, the Mazda CX-8 looks nearly identical to the Japan-made CX-9 (from RM287k). Both models come with three row seats so what's the difference between the two?
The similarity is because the CX-9, Mazda's flagship for its overseas market, is not available in Japan, where cars are also taxed based on their body size. Thus, the slightly smaller CX-8 was created, a scaled down CX-9 aimed for the Japanese market. Measuring 4,900 mm long, the CX-8 is just 175 mm shorter than the CX-9. It's also 129 narrower and 17 mm lower than the CX-9. Despite being smaller, it is the CX-8 that has more headroom, but of course, legroom is slightly tighter than the longer CX-9.
However, Mazda distributors outside of Japan noted that there is a big gap between the CX-5 and CX-9, and with the SUV segment growing fast nearly everywhere, Mazda distributors in many countries have expressed interests in having the CX-8 for their local markets.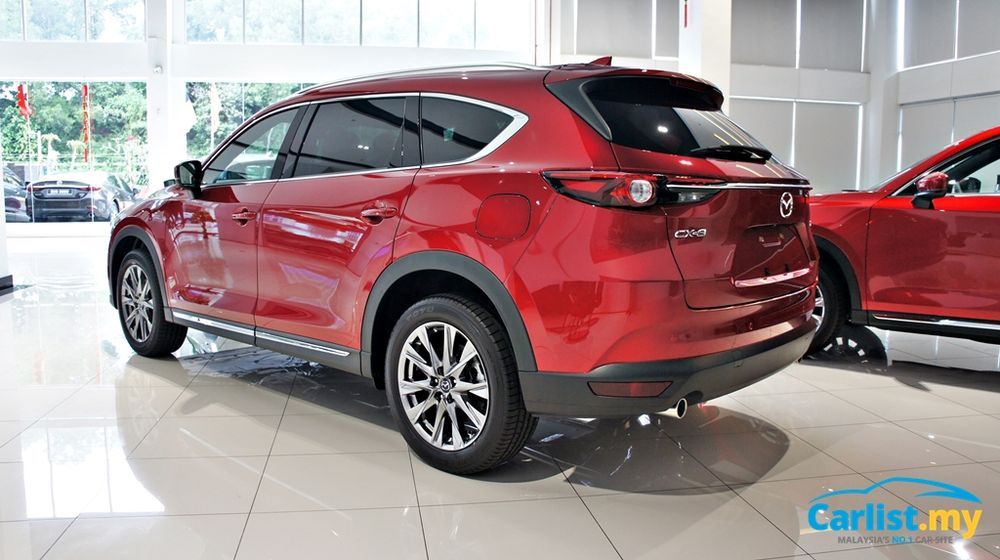 As its official launch is still quite some time away, prices and specifications have yet to be confirmed. Keep in mind that the two units seen here are Japanese market models and are not representative of the models that will be launched here later.
Bermaz Motor also confirmed that the CX-8 will, just like the CX-5, be exported to regional markets.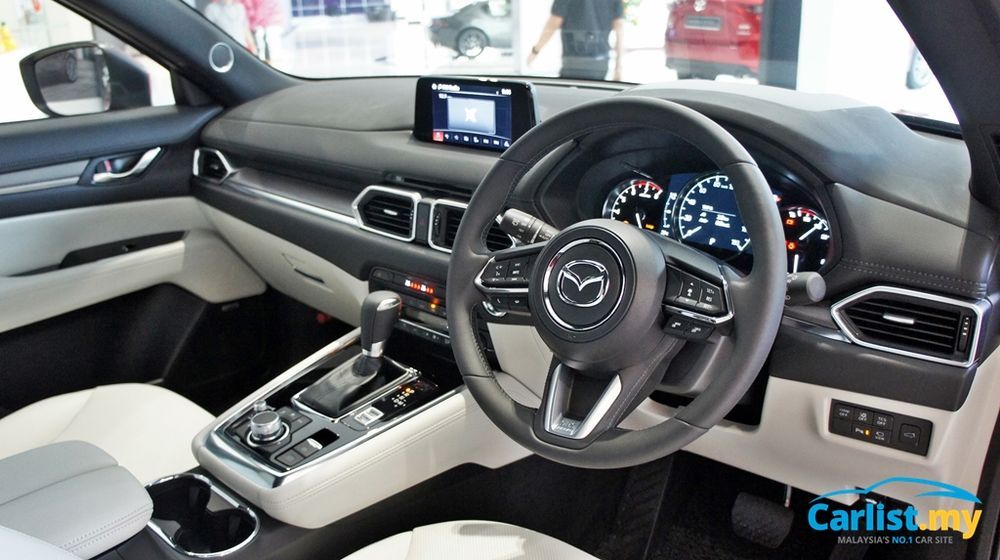 While the Japanese market Mazda CX-8 models are fitted exclusively with the company's 2.2-litre turbodiesel, locally-assembled models have the option of an additional naturally-aspirated 2.5-litre petrol engine. The diesel outputs 188 hp and 450 Nm, while the petrol engine outputs 192 hp and 257 Nm (identical to the CX-5 2.5-litre). Both engines are mated to Mazda's six-speed automatic transmission, sending drive to either the front wheels or all-four wheels, depending on specifications.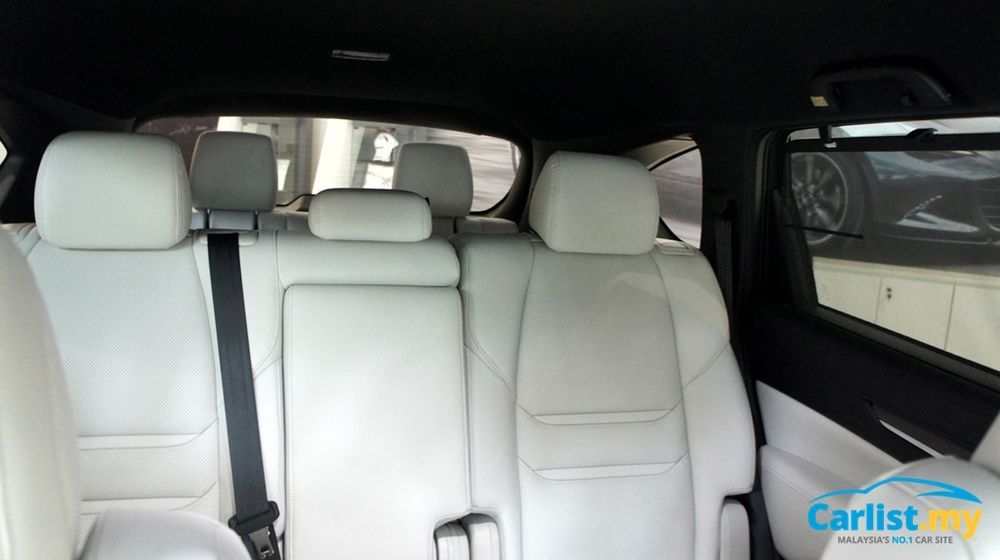 As for seating arrangement, Bermaz will be offering the new CX-8 with the option of six or seven seats, depending on variant. Preliminary specifications also indicate that the CX-8 could have the option of fabric or leather seats.
The Mazda CX-5 tops out at RM178k, while the much bigger CX-9 has a starting price of RM287k. Logically, it is quite obvious that the CX-8 will be priced in between both models.
---
---
---
---
Comments