Mercedes-AMG Project One Testing – Making F1 Tech Roadworthy
Auto News It goes from 0 to 200 km/h in less than 6 seconds, it's got a top speed of over 350 km/h, and it packs the same engine as the one in Lewis Hamilton's Formula 1 car – and it's all slowly but surely becoming a reality.
Unveiled for the first time at the 2017 IAA Frankfurt International Auto Show, in conjunction with AMG's 50th anniversary, the Project One has been intensively worked on behind closed doors for several months in a highly complex, digital development process – dubbed Project ONE Virtual Engineering.
Hundreds of testing hours have already been spent in the pursuit of making the high-performance drivetrain ready for series production and road use.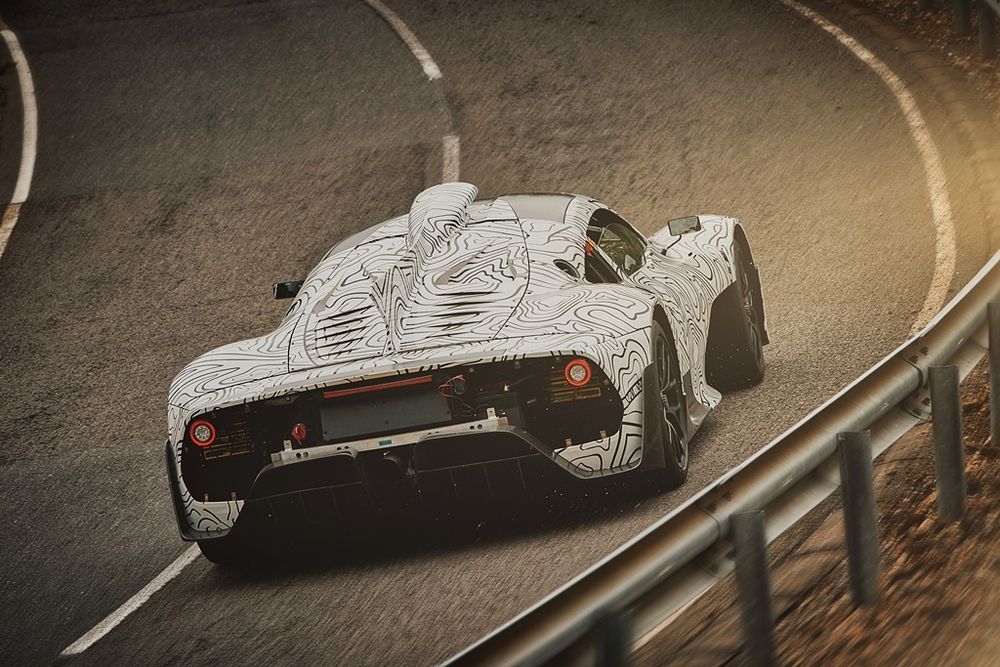 The Project One's 1.6-litre V6 direct injected petrol-electric hybrid unit with electric turbocharging, rumoured to produce over 1000 hp (at 11,000 rpm), has been undergoing the toughest race track tests at Mercedes-AMG's High-Performance Powertrains (HPP) dyno-facility in Brixworth, UK.
The Project One's highly-advanced hybrid power unit is aided by four electric motors. The first (90 kW motor) is connected via a shaft to the spin the turbocharger to 100,000 rpm – eliminating any turbo lag, the second is 120 kW unit located at the crankshaft, the third and fourth motors are located on the front axle, one driving each wheel which not only provides drive but also recoups energy via selective regenerative braking.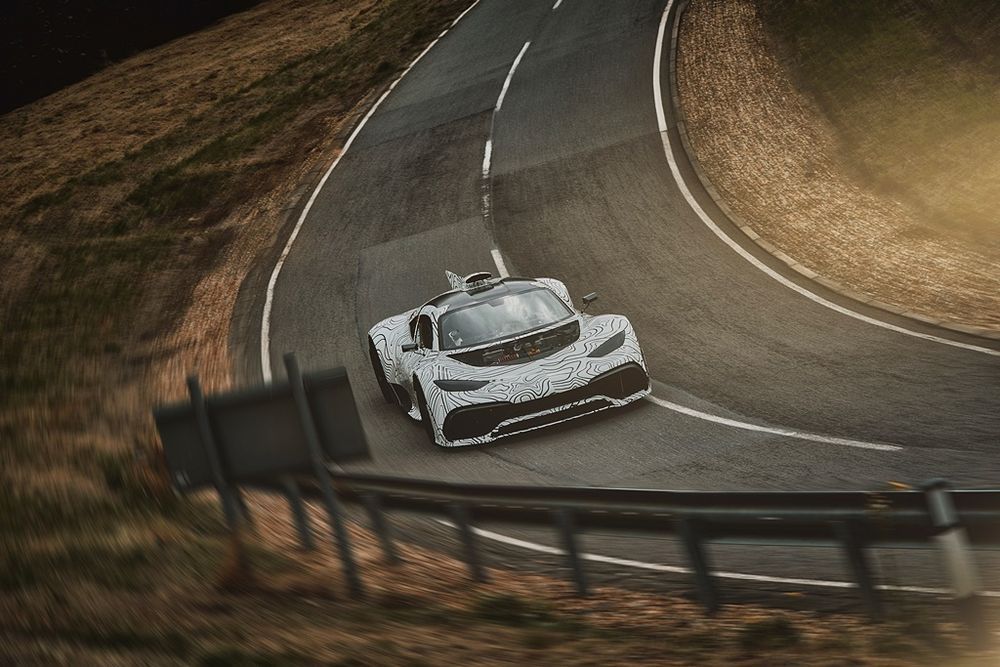 Drive from the engine is sent to the rear wheels via an automated 8-speed manual transmission that has been developed exclusively for the Project One. The transmission is activated hydraulically and can be operated in an automated mode or manually using the shift paddles.
The lithium-ion high voltage batteries used in the Project One are the same packs used in the F1 car, albeit with fewer battery cells, which have been adapted for road use.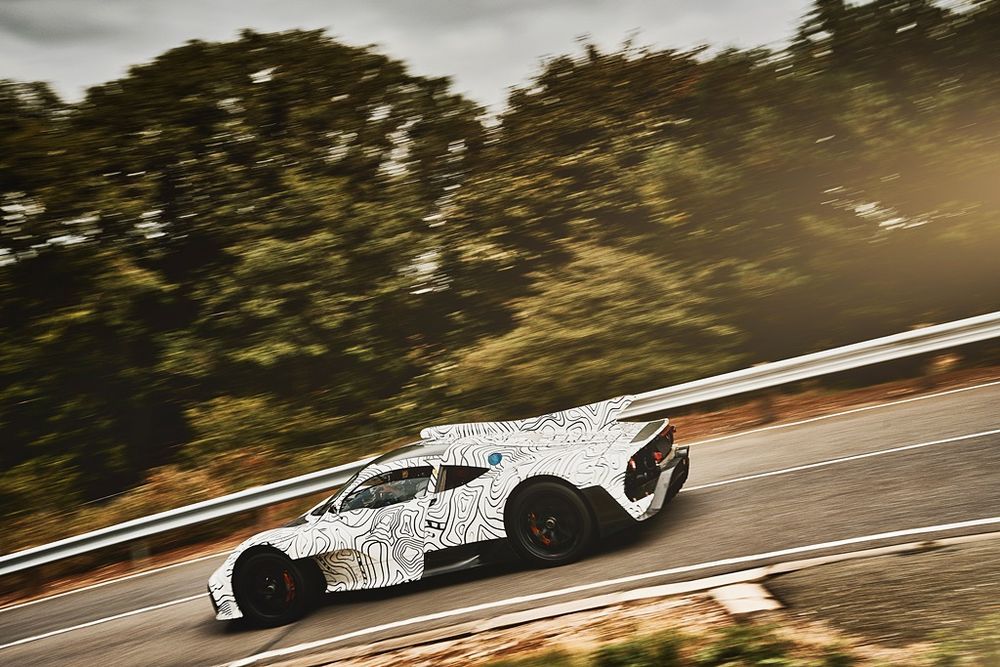 The Project One team at HPP Brixworth works closely with Mercedes-AMG Petronas Motorsport team in Brackley, UK, with engineers from Mercedes-AMG's division in Affalterbach, Germany assuming overall execution of the project.
The successful completion of the dyno tests has been followed by the installation of the complex powertrain into the first prototypes, which have since been driving around on a secret test ground in England.
---
---
---
---
Comments