Mercedes-Benz Commercial Vehicle Increases Partnership With Century Logistics
Auto News Mercedes-Benz Malaysia Commercial Vehicle (MBM CV) together with authorized FUSO dealer, Hap Seng Commercial Vehicle (HSCV) recently delivered 80 FUSO trucks to Century Logistics Holdings Berhad.
"MBM CV is a long-time trusted partner of the nation's haulage and logistics industry. The delivery of these 80 FUSO trucks to Century Logistics Holdings Berhad reaffirms our commitment to the Malaysian market to continue providing trucks of the highest quality that offer reliability and economic efficiency. We are delighted that Century Logistics Holdings Berhad has placed their confidence in our highly reliable and economical commercial vehicles and extensive service network. It is a trust that we greatly value," Mercedes-Benz Malaysia, Vice President, Commercial Vehicles, Mr Albert Yee.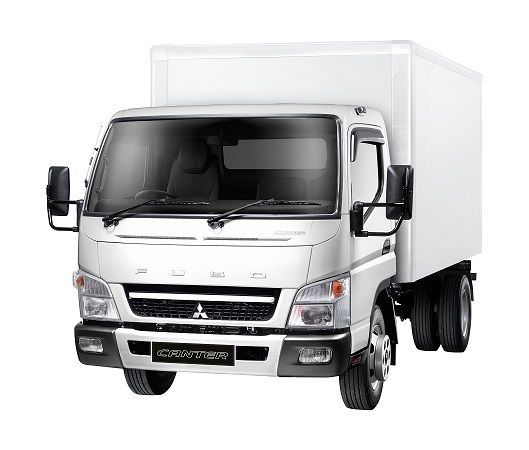 The fleet of 80 FUSO light-duty trucks (4.5 tonne) will comprise primarily of the FE71PB series, a durable workhorse commonly used for short distance distribution and inter-state logistic transportation.
Mr Teow Choo Hing, MD of Century Logistics Holdings Berhad said, "The nature of our business requires on-time transport and cost-effective distribution of packages nationwide. For that, it is extremely important that our vehicles must be reliable, durable, and safe on the road, with minimal downtime."
"We are pleased to work together with MBM CV and HSCV as they have a great understanding of our business needs. As we continue to expand our business offerings, we also have plans to increase our FUSO truck fleet in the coming years." Mr Teow adds.
Speaking at the handover ceremony, HSCV Chief Operation Officer, Mr Wong Leh Seng said, "We understand the needs of our customers in the haulage industry we speed, safety, and reliability of their vehicles is of utmost importance. Together with MBM CV, we are proud to deliver the highest level of quality and service to Century Logistics Holdings Berhad so that they can be at ease and enjoy peace of mind."
Century Logistics Holdings Berhad is a leading provider of supply chain solutions. From a forwarding agent in the 1970s, the Group has since diversified into integrated logistics, oil logistics, procurement logistics as well as data management solutions.
Riding on the expertise of CJ Logistics, Century has recently embarked on providing courier services. CJ Logistics is a major shareholder of Century and is the dominant parcel delivery company in South Korea.
Living up to their motto, 'Trucks you can trust', MBM CV continues to demonstrate robust performance, recording a total of 2,469 vehicles sold in 2017, comprising FUSO light-duty and heavy-duty trucks as well as Mercedes-Benz trucks and vans.
---
---
---
---
Comments