Mercedes-Benz Malaysia Says B10 Biodiesel Is Fine For Use On Their Cars
Buying Guides In a bit of a surprise twist, Mercedes-Benz Malaysia has just released a statement that essentially confirms the suitability of B10 biodiesel for their diesel vehicles in the country.
We've known for some time now that the government has been considering replacing the current B5 and B7 grades of biodiesel in the country with a new B10 grade. Following the developing news, many local car companies have already stressed their concerns over the issue, alarming of their engine's incompatibility.
What's the fuss about?
To provide you a bit of a background into the matter, here's an explanation of the matter by Isuzu Malaysia, a leader in the diesel engine industry, told Carlist.my earlier in June, that:
"One of the primary concerns about biodiesels of grades B7 and above has been, among others, the high presence of water in the blends of Palm Methyl Ester. Biodiesel is hydroscopic in nature and tends to absorb water from the atmosphere. This can cause deposit formation, microbial growth and degradation of fuel quality. These phenomena can affect the vehicle's engine operation and durability.
"In view of this, Isuzu, as one of the world's largest producer of diesel engines, collaborates with the Japan Automobile Manufacturer's Association (JAMA) that based on test findings, the current acceptable limits of water content in biodiesel is only acceptable to grade B7 only."
BMW and Mitsubishi have also voiced similar concerns over their diesel engines incompatibility with B10.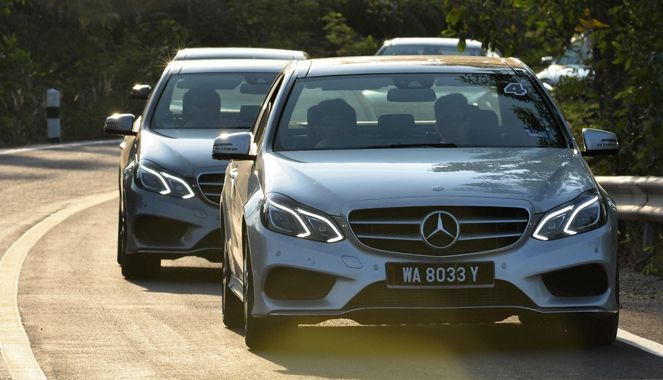 MBM says differently, though
In its latest statement, here's what Mercedes-Benz Malaysia's (MBM) president and CEO, Roland Folger announced otherwise, saying specifically that:
"After having initially stated that the B10 Biodiesel blend requires further consideration, we are now pleased to inform our customers about the B10 Biodiesel blend suitability for all Mercedes-Benz diesel vehicles currently sold by Mercedes-Benz Malaysia. Customer safety and vehicle quality is of the utmost importance to Mercedes-Benz Malaysia.
"We have evaluated carefully the influence of B10 Biodiesel blends on our current diesel vehicles for the Malaysian market and we are now able to confirm its' compatibility. We have service intervals of 12,000 kilometers to ensure that our customers are not affected by the diesel quality. Our diesel-powered vehicles currently sold in Malaysia were seen to have run both smoothly and safely with the use of the B10 Biodiesel blend."
MBM also stated that it would need to re-evaluate its current findings (and position, presumably) upon the introduction of new models and the potential introduction of Euro 5/6 exhaust regulation and/or further changes in diesel fuel quality.
So why would Mercedes-Benz Malaysia say okay to it?
Understanding that B10 biodiesel itself has varying specifications for each market it is sold in, it's hard to imagine how Mercedes-Benz Malaysia was able to replicate the grade for local evaluations.
However, we've just been on the phone with the company's Vice President of Marketing, Mark Raine, who kindly clarified to Carlist.my that while no actual road tests were conducted with any form of Malaysian-spec B10 biodiesel, they remain absolutely confident in their vehicles' suitability.
Referring to the company's sole diesel model, the hot-selling E 300 BlueTEC Hybrid, Raine told Carlist.my that internal evaluations between them and their affiliates in Germany using a projected grade of B10 (based on what they believe we are capable of producing) is the grounds of the company's current confidence in their vehicles being able to perform normally with the supposed implementation of the biodiesel fuel.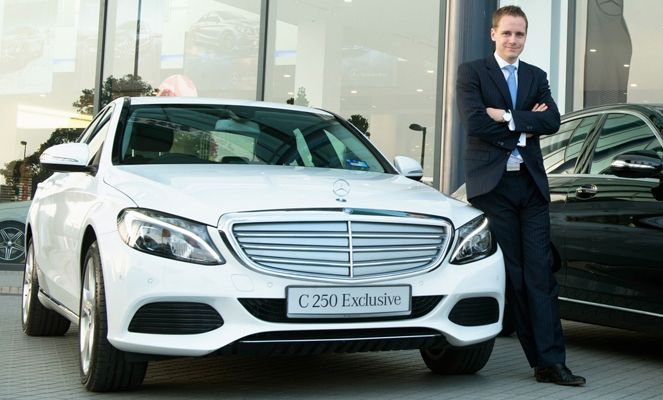 *Pictured: Mark Raine, VP of Marketing, Mercedes-Benz Malaysia, next to the W 205 C-Class
In any case, the vice president asserted firmly that regardless of whatever biodiesel grade is offered in Malaysia, his company is prepared to assure all its customers of their vehicles' suitability, and that they wouldn't put it on the market otherwise. He continued to remind us also of their 12,000km service interval, which helps them ensure all official Benz vehicles operate only as expected.
But as mentioned above, this statement refers only to the brand's sole diesel model in Malaysia, the E 300 BlueTEC Hybrid, while further evaluations would have to take place should there be any changes to either the offering of a new Benz diesel model, supposed grade of biodiesel, or the introduction of of Euro 5/6 exhaust regulation.
---
---
---
---
Comments