Mercedes-Benz Prepares Itself For CES 2017
Auto News For years, car manufacturers have used the Consumer Electronics Show (CES) to display their latest and greatest technologies when it comes to infotainement and the like. But one of the more recent trends (and it's difficult to say who exactly started it) was bringing concept cars that were designed to fit an autonomous driving future.
This coming show in January, Mercedes-Benz is going all out with their CASE (Connected, Autonomous, Shared & Service, and Electric Drive) corporate strategy. It's their way of linking the various aspects of technology we expect to see in the coming years, from networking to flexible usage models and autonomous driving. On display will be the Concept EO- a sporty SUV crossover with pure electric drive.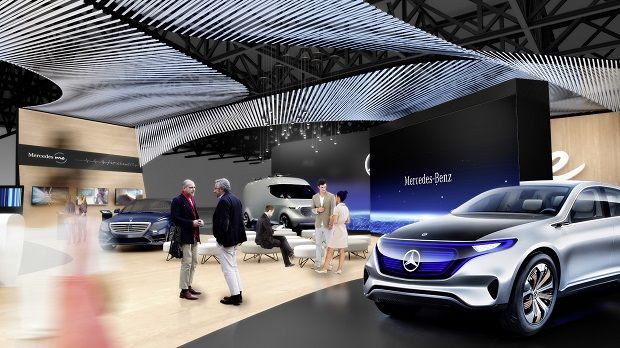 In addition to this, there will also be the Vision Van, which is a study of vans for urban use in the future. There will be a great deal of innovative integrated technologies in this van, with the main focus being 'last mile delivery', or the final step of the supply chain to your house.
But perhas most interesting of all will be their display of a 'cognitive car'. We'll have to wait and see what Mercedes-Benz intends to present, but the next level above an autonomous car is one that learns. Hopefully it won't learn that humans are evil and need to be exterminated.
---
---
---
---
Comments