Mitsubishi Teases The New Outlander For 2015 New York Auto Show Debut
Auto News With the 2015 New York Auto Show coming up next month, Mitsubishi has dropped a teaser image that reveals, albeit little, of the facelifted Mitsubishi Outlander. The refreshed crossover will make its debut in the United States with a plug-in hybrid variant known as the Outlander PHEV for the first time as well. Rumours also point to a possibility that the Outlander will make its way to the Malaysia but that has yet to be confirmed.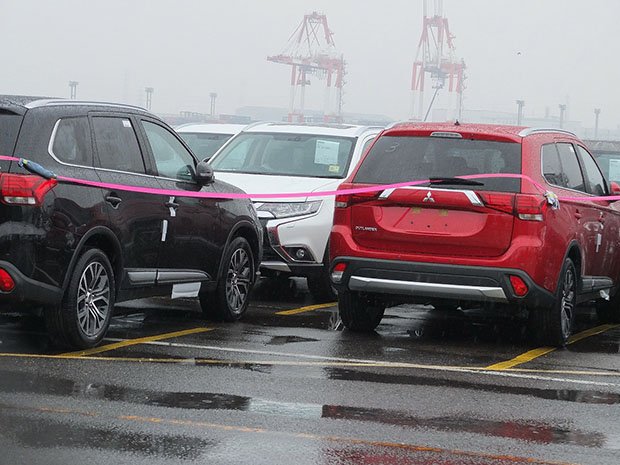 Originally known as the Airtrek, the Outlander can be found in the Japanese, United States, and European markets. The three row crossover SUV however, is not available in Malaysia, yet.
The design for the facelift model will be inspired by Mitsubishi's recent concept vehicles like the XR-PHEV, GC-PHEV, and Outlander PHEV Concept S. As for the plug-in hybrid variant, Mitsubishi is said to improve the powertrain to provide a better range and improved fuel economy.
Recently, several spyshots was posted up by Japanese site minkara.carview.co.jp of what appeared to be multiple units of the new Outlander at a port in Japan. From the photos, we can see numerous changes that is adopted from the Outlander PHEV Concept S with redesigned headlights with chrome highlights around them and wraparound tail lights Whether the final vehicle that debuts in New York resemble these, we'll have to wait until early April.
(Mitsubishi Outlander PHEV Concept-S)
---
---
Comments