Mitsubishi Outlander PHEV Completes Asian Cross Country Rally - With Air-Conditioning On!
Auto News Mitsubishi Motor's Outlander PHEV – an updated version of its world's first plug-in hybrid four-wheel drive SUV – had recently completed the Asia Cross Country Rally 2015 for the third year in a row.
The week-long rally started on Aug-8 in Chiang Mai, and covered a distance of over 2,400 km before looping back to Chiang Mai on Aug-14.
For this rally, this particular No. 112 Outlander PHEV had its electric motors' output was enhanced, generator output raised, capacity of the drive battery. Increased. The standard car's 2.0-litre DOHC MIVEC however, remained unchanged.
The standard Outlander PHEV uses a pair of 60 kW electric motors at the front and rear axles, driven by a 12 kWh lithium-ion battery pack.
Other modifications include safety braces and harnesses as required by FIA regulations, and uprated brakes and suspension to cope with the rough roads.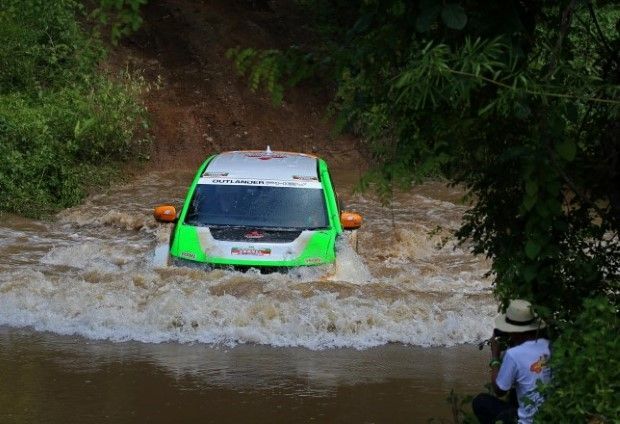 The Outlander PHEV was raced by Takatsugu Aoki and co-driver Wuttichai Trithara with the vehicle' air-conditioning switched on!
Usually, competition cars will have their power-sapping air-conditioning system removed to reduce weight. For the Outlander PHEV, Mitsubishi Motors had intentionally left the standard car's air-conditioning switched on, not just to demonstrate the durability of the standard car's components, but also to cool the car's 12 kWh lithium-ion battery pack.
Similar to most hybrids, the plug-in hybrid Outlander PHEV uses a passive cooling system where cool air-conditioned air from the cabin is drawn into a vent located near the rear seats to keep the battery cool.
The Outlander PHEV finished first overall in the T1-3 electric vehicle class and 20th place overall, quite impressive considering that many of the higher placed cars were heavily modified off-road monsters.
The results would have been better had it not for a broken windshield suffered in Leg 2 and a damage to the air-conditioning system's condenser in Leg 4 that forced the car to drop further behind the standings. At the final stage, the Outlander PHEV clocked the third fastest time.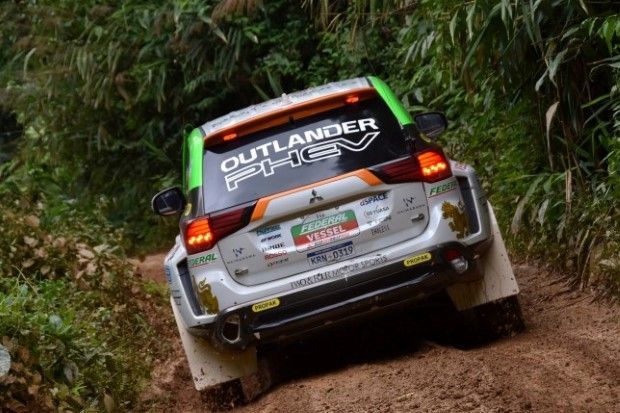 Technical director Yasuo Tanaka said "Surface conditions were tougher than expected. However the rally car showed plenty of its performance. The motor, generator, battery and other EV components made it through the rally with no issues - proof of its reliability and durability. We will complete a much better rally car and we are aiming for a higher placing for the Baja Portalegre this fall."
While the Outlander PHEV is not yet on sale in Malaysia, there is one unit of the pre-facelift Outlander PHEV that is registered under Mitsubishi Motors Malaysia (MMM). It is used as a company car by MMM's management, as part of the company's long-term evaluation in Malaysian driving conditions.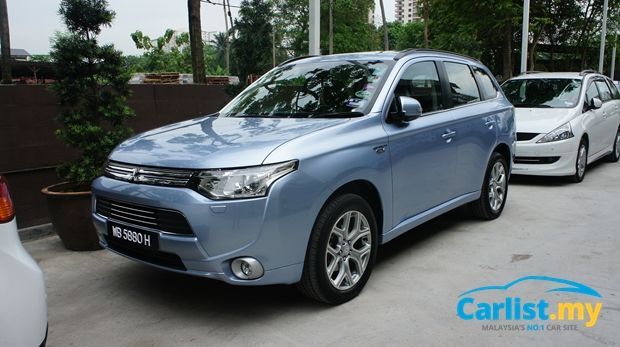 ---
---
---
---
Comments