Quick Review: Mitsubishi Outlander – The Airtrek Lives On
Reviews For a company with such steeped history in 4WD technology, Mitsubishi's SUV line-up in Malaysia features a surprisingly large chasm separating the compact five-seater ASX and the beastly Pajero Sport.
A new model has arrived to fill that gap, and it is the third-generation Mitsubishi Outlander, a monocoque-based urban SUV descended from the Airtrek and one that is better-suited to compete against mainstream choices such as the Honda CR-V and Nissan X-Trail.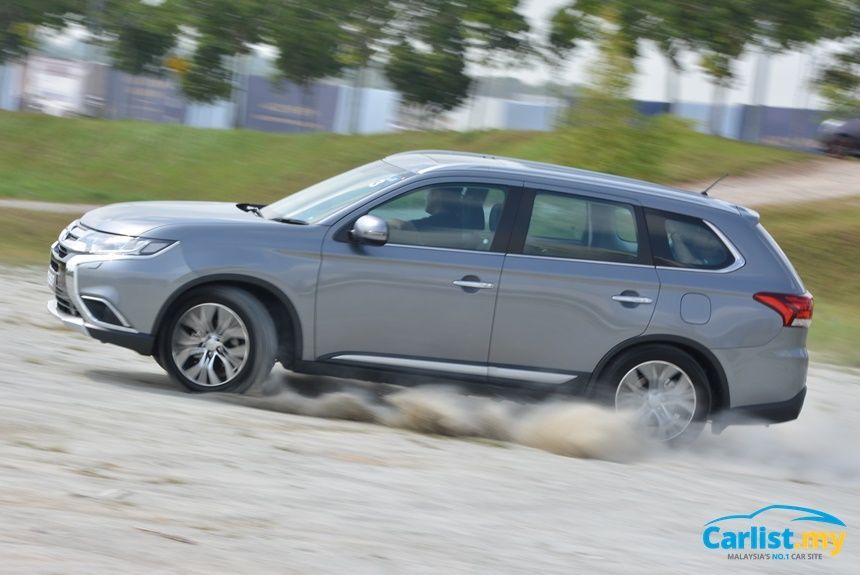 Consumer response to the Outlander has exceeded expectations. Despite setting a modest sales target of just 100 units per month, Mitsubishi Motors Malaysia has already accumulated 200 signatures in its order banks.
We have just returned from a two-day drive event of the Outlander organized by Mitsubishi Motors Malaysia to Johor Bahru, and here are some quick impressions ahead of a more comprehensive review to be published at a later date.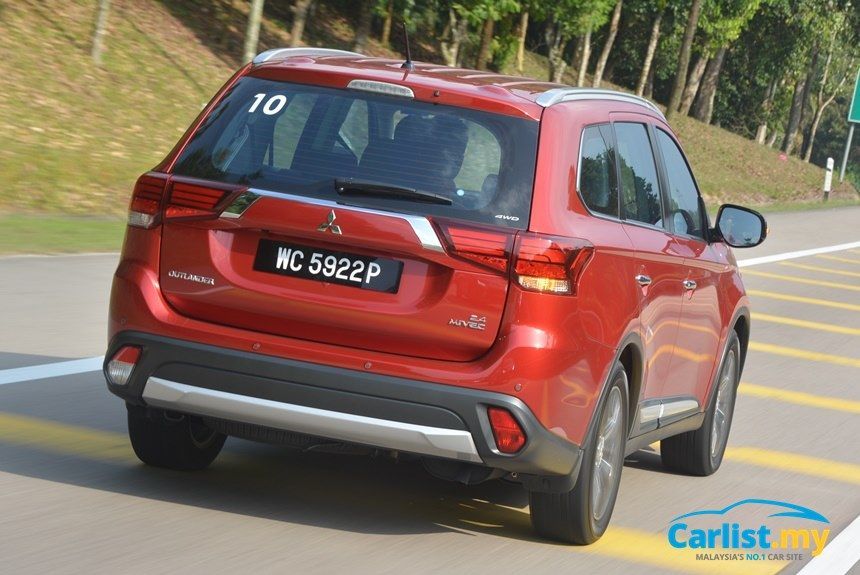 Specifications:
Price: RM171,644.80 on-the-road with insurance and GST
Engine: 2.4-litre, transverse inline-4, MIVEC petrol
Power: 167PS @ 6,000rpm
Torque: 222Nm @ 4,100rpm
Transmission: CVT with 6 virtual ratios and paddle shifters, electronic AWD
Safety: 7 airbags, ABS, EBD, electronic stability control (ASC), traction control (ETACS), reverse camera
Origin: Fully imported from Okazaki, Japan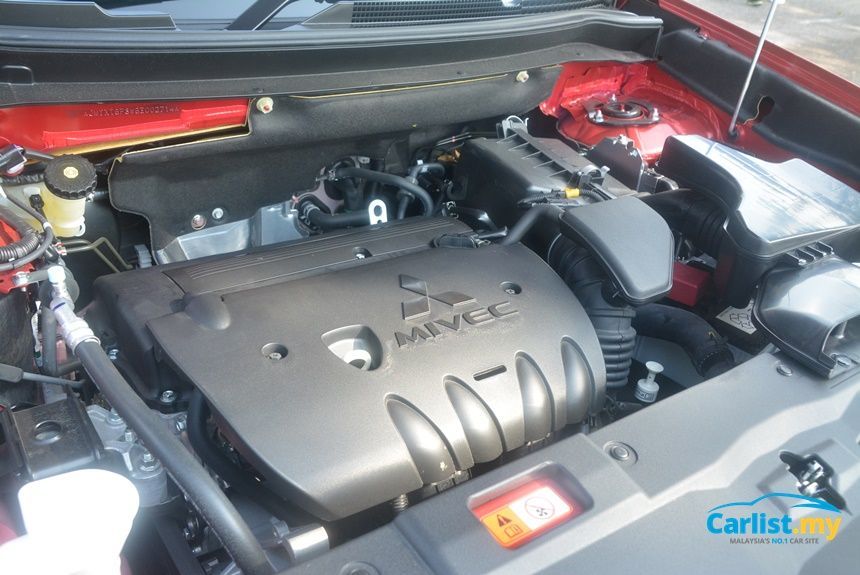 Overview?
Only one variant of the Outlander is offered in Malaysia, and it comes with the following standard equipment:
LED headlamps with daytime running lights
18-inch alloy wheels
Electric-operated tailgate with anti-trap function
Sunroof
Keyless entry with engine start/stop button
Dual zone climate control
Touchscreen multimedia system - Bluetooth, iPod, USB
Reverse Camera
Security & Solar Window Film
ABS, EBD
Traction Control, Electronic Stability Control
7 airbags
Leather seats
Auto headlamps
Auto wipers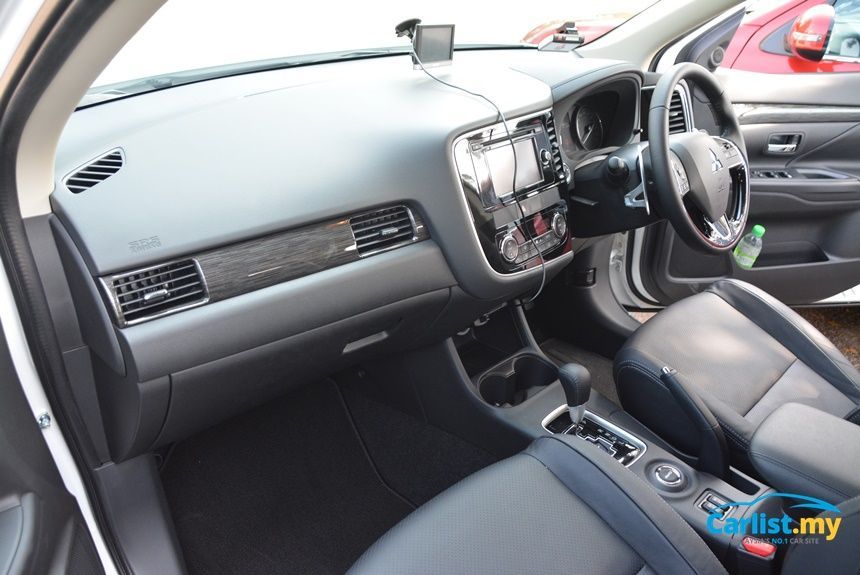 Closest Rivals
The Outlander's RM170k thereabouts pricing and 2.4-litre displacement places it at the upper end of the mid-sized SUV segment. It's most direct rival is perhaps the Nissan X-Trail 2.5, although the Kia Sorento and petrol variants of the Hyundai Santa Fe (both of which also displace 2.4 litres) are in contention as well.
Families that don't strictly need seven seats can also expect to cross-shop the Outlander against five-seaters such as the Honda CR-V 2.4 and Mazda CX-5 2.5.
Key Talking Points
Handsome exterior looks: The Outlander was actually launched globally in 2012, and the one we're getting is actually the facelifted version. No complaints from us, we find it to be a handsome vehicle with good proportions. We particularly like the expressive front end, which gives the Outlander a bold and futuristic fascia.
Smart electric tailgate: Mitsubishi's solution of an automated tailgate is to use spring-loaded struts to push the tailgate up when opening and a simple electric motor for closing only. We like the elegance and cost effectiveness of this solution. Also, it allows the tailgate to be manually-operable in the event of mechanism failure.
Seven Airbags: Mitsubishi identifies the Nissan X-Trail as its key rival, it is pertinent to note that the Outlander's biggest trump card against the more affordable but locally-assembled X-Trail is an advantage in its airbag count. We still can't fathom Nissan's logic in giving six airbags as standard in the Sylphy and Teana but only providing two in the seven-seater X-Trail. If safety is a concern, the Outlander has you covered with seven airbags in addition to electronic stability control and ISOFIX mounts.
No rear air-con vents: A surprising omission, and potential deal breaker in our tropical climate. It's not a case of Malaysian consumers being given the short straw, Mitsubishi simply did not design the Outlander's cabin with rear air-con vents in mind. Mitsubishi Motors Malaysia mitigates this by providing tinted windows as standard.
Intelligent 4WD: Drawing on Mitsubishi's long heritage of 4WD technology, the Outlander is equipped with an electronically controlled all-wheel drive system with three operating modes – front-biased on-demand all-wheel drive (4WD Eco), variable intelligent all-wheel drive (4WD Auto), and fixed 50:50 front-rear (4WD Lock). In general, 4WD Eco is the recommended driving mode, with 4WD Auto coming in handy over really treacherous terrain. Still, be mindful that this hardware is not designed for hard core off-roading.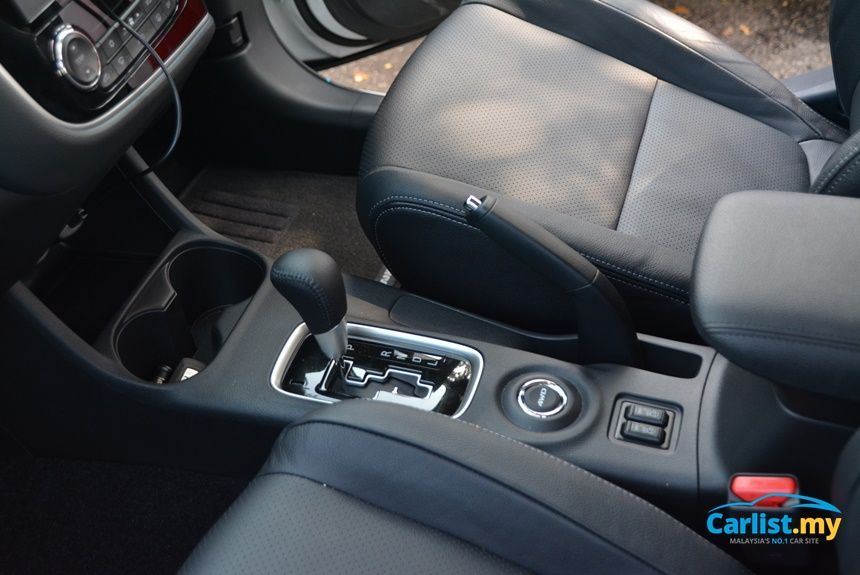 Driving Impressions
A quick spin around the block sees the Outlander giving very positive first impressions. Damping is sufficiently well-sorted to give a properly hushed ride over poor surfaces, and there is adequate refinement as long as one stays on the legal side of the speed limit. Unavoidable as a result of its tall height, body roll needs to be factored in whenever you're thinking of taking corners at higher speeds. Somewhat surprisingly, high speed handling and composure do not feel as surefooted as Mitsubishi's own Triton.
The 2.4-litre MIVEC engine and INVECS-III transmission partnership is the familiar combo previously offered in the Lancer Sportback. Tasked with hauling the additional weight and the need to apportion traction to two extra wheels, performance is not barnstorming, and the CVT is notably hesitant in kicking down when pushed for full bore acceleration. Within urban confines and under part-throttle driving, however, it's adequate.
Over the two way journey from KL to JB covering 800km on a mixture of highway and trunk road driving, our test car returned a measured fuel consumption reading of 12.0 litre/100km on the trip computer. It's much higher than MMM's internally-measured 7.8 litre/100km claim, but we await a test car at a later date driven at our pace before drawing more definitive conclusions.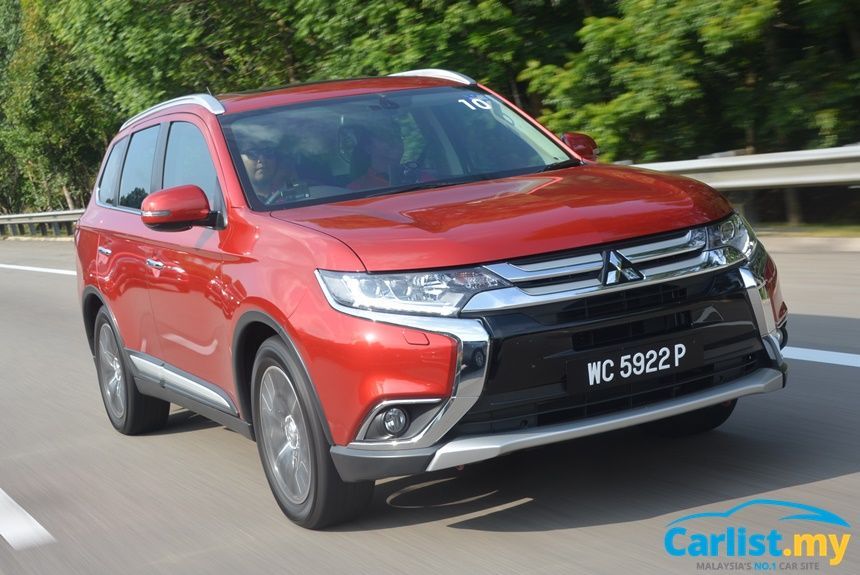 Conclusion
The Outlander is, in general, a smartly-designed SUV, being blessed with handsome styling and a spacious cabin. Standard equipment levels are good too, particularly the fitment of seven airbags, but the absence of rear air-con blowers hurts its case badly.
Considering Mitsubishi's renewed focus in SUVs and pick-up trucks, the Outlander's arrival in our market, if albeit belated, fills a crucial gap in the brand's line-up. As the ASX shifts its positioning to challenge B-segment crossovers like the Honda HR-V and Mazda CX-3, the Outlander gives the likes of the Honda CR-V and Nissan X-Trail more formidable opposition.
Bear in mind that most of its key rivals are locally-assembled, Mitsubishi's offering of a Japan CBU model with comparable equipment and pricing makes the Outlander a good value purchase.
We are in the midst of arranging a longer stint in a test car for a more in-depth review, so watch this space for more.
---
---
---
---
Comments