Motor Expo 2016: Nissan Navara EnGuard Concept Makes ASEAN Debut
Auto News First introduced at the 2016 Hannover Motor Show for commercial vehicles in Germany, this left-hand drive Nissan Navara EnGuard Concept is currently on display at the Thailand International Motor Expo 2016.
Built on the concept of an ultimate all-terrain rescue pick-up truck with portable power supply, the highlight of the Navara EnGuard Concept are the EV traction battery packs (taken from the Nissan Leaf) packed in the rear deck.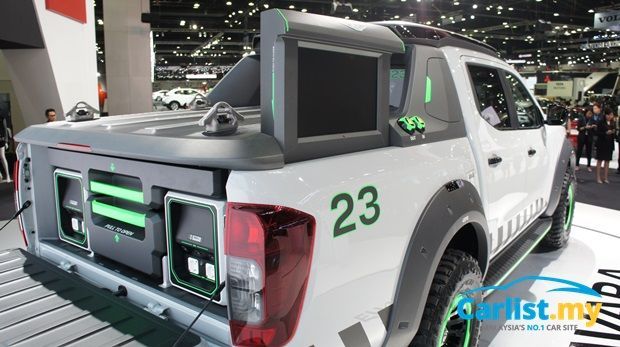 There are seven modules, each rated at 2 kW, inside a weather-proof machined aluminium housing. When not in use, the batteries are charged by the Navara's turbo diesel engine. Two input (charge) sockets and five output (discharge) sockets are integrated into each battery pack.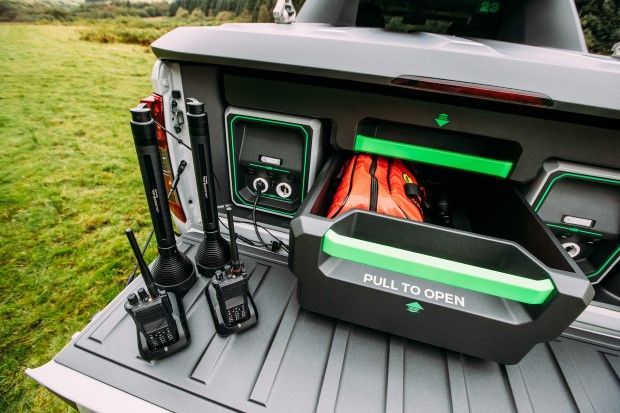 The battery packs can also be removed and used as a portable power supply unit to power rescue tools, replacing heavy generators.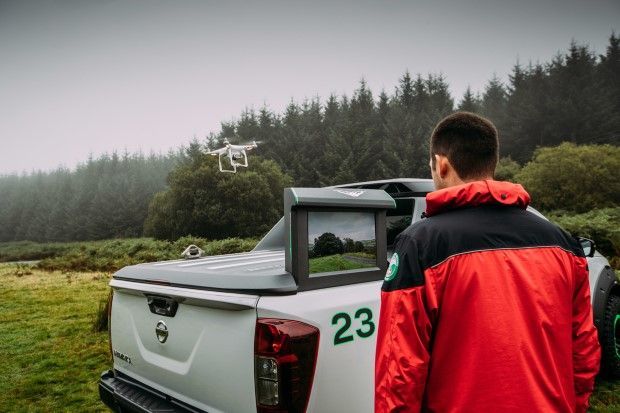 Also stored in the utility trays in the deck is a DJI Phantom 4 drone. Images are then relayed to a a pop-up HD screen hidden inside the load bed wall.
On the roof is a 360 degree LED lighting rig, with emergency blue strobe lights fitted to the four corners. Matching strobes are integrated into the top of all four overfenders, plus in the redesigned front fog lamps and redesigned rear light clusters.
Apart from raising the ride height by 50 mm, the Navara EnGuard Concept is otherwise identical to European market Navaras, which uses a different 2.3-litre 190 PS twin-turbo engine. The Navara models sold in this region uses a 2.5-litre turbo diesel engine that depending on the state of tune, produces between 163 PS and 190 PS.
---
---
---
Comments