New 2015 Lexus ES Launched In Malaysia – From RM259k
Buying Guides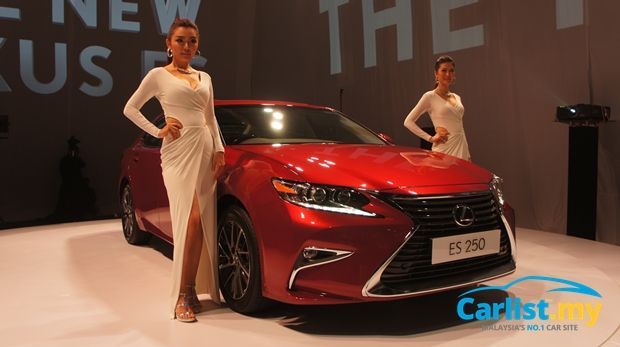 Nearly a month after Lexus Malaysia started opening its order books for the new Lexus ES, Lexus Malaysia has officially launched its latest entry-model, with a starting price of RM259,200 (without insurance).
As before, there are three variants offered here with prices as listed below:
ES 250 Premium – RM259,200
ES 250 Luxury – RM278,600
ES 300h – RM355,100
On average, prices have increased by about RM2,000 from the previous model.
What's New?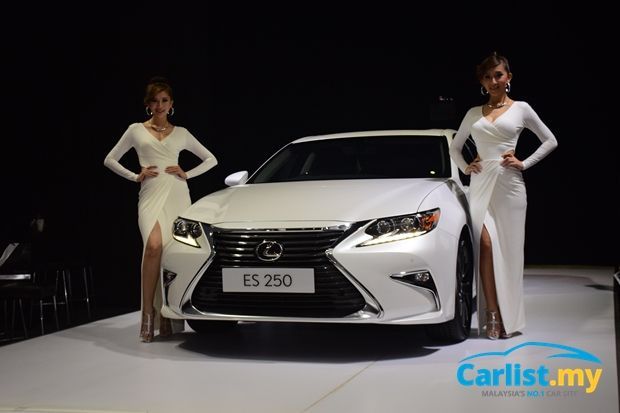 Like all recent Lexus models, the updated ES wears a bolder looking rendition of Lexus signature 'spindle grille.' The signature LED daytime running lights are now arranged in an 'arrow-head' pattern.
Behind, the tail lamps now feature L-shaped light pattern.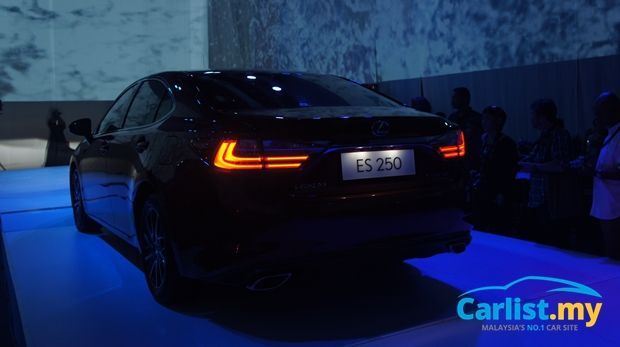 The list of safety features has been expanded to include Hill-start Assist (standard for all variants), Blind Spot Monitor and Rear Cross Traffic Alert. The latter two are only available in the ES 250 Luxury and ES 300h.
Inside, the interior has been updated with a new genuine leather and woodgrain steering wheel, the latter now has horizontal dividing lines and revised steering wheel-mounted buttons layout.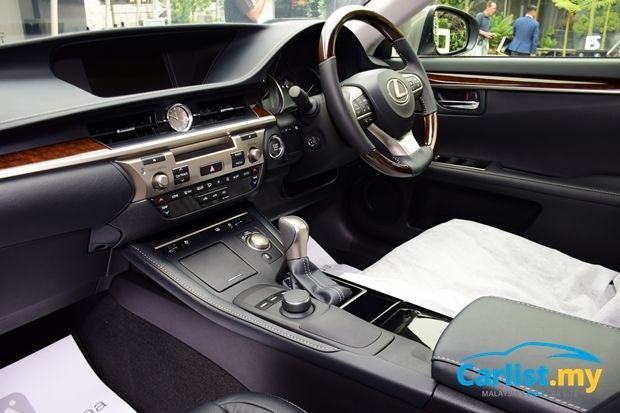 The Remote Touch Interface control for the 8-inch infotainment display has also been improved for better user-friendliness with the inclusion of an 'Enter' button.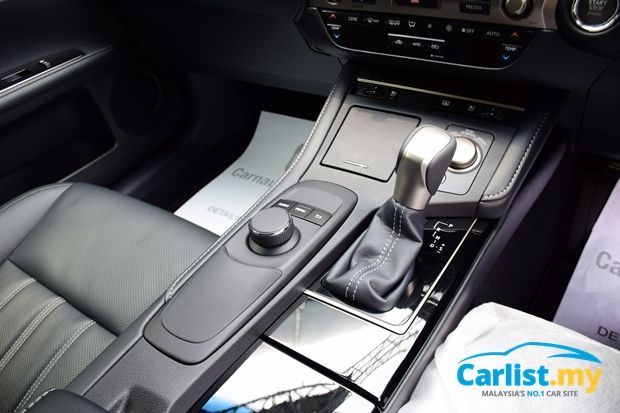 The previous piano-black interior trim has now been replaced with Birdseye Maple wood, standard for all variants.
Cabin noise has also been lowered with the adoption of Acoustic Glass for all variants, as are the additional sound insulation materials behind the dashboard.
Ride and handling has been improved further, borrowing recent know-how acquired from developing more performance-oriented new IS. To match the increased body rigidity, damper settings for the front and rear have also been revised.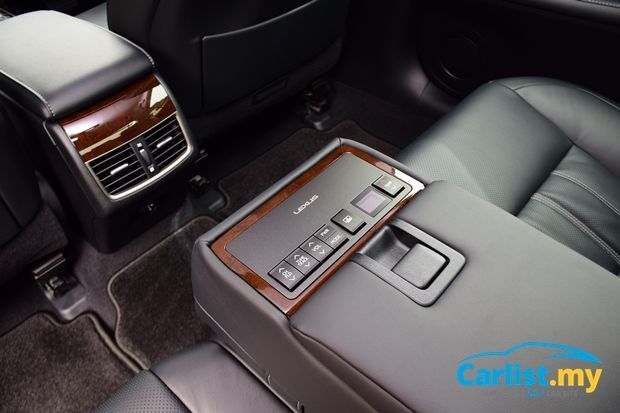 Other highlights include 10 airbags, rear armrest control panel to control the air-conditioning, plus a driver's seat with adjustable cushion length.
What Does It Compete Against?
The ES is positioned in an ideal sweet spot with no direct competitors that are able to match its unique combination of an affordable entry-price and interior space that easily matches luxury sedans from two classes above it.
In terms of price, the front-wheel drive 2.5-litre four cylinder ES 250 models undercuts the 2.0-litre turbocharged rear-wheel drive Mercedes-Benz C 200 (RM269,888) while at the same time offering cabin space that's comparable to the previous generation Mercedes-Benz S-Class.
The Lexus ES's 2,820mm wheelbase is comparable to the Mercedes-Benz E-Class's 2,874mm.
Why Should I Pay So Much For A Glorified Toyota Camry?
While previous generations Lexus ES models were built on the same platform as a Camry, the current generation ES's chassis is unrelated to the Camry. Instead, it is based on the much larger US-market Avalon sedan.
The 2.5-litre 2AR-FE Dual VVT-I engine is shared with the previous Camry 2.5V, which has since been superseded by the Camry Hybrid. While the previous Camry's 2.5-litre 2AR-FE came from either Thailand or Australia, the ES's engine of the same code is manufactured in Japan.
For many owners who have been pampered by the peace-of-mind ownership experience and the interior space of a Japanese D-segment sedan like Camry, the idea of moving up to a Lexus ES instead of following the conventional path towards the significantly smaller Mercedes-Benz C-Class is rather appealing.
The brand snobs might scoff at a Lexus but for these many of these middle-aged owners who are upgrading from a Honda Accord or a Toyota Camry, the combination of the Lexus ownership experience and an interior space that's not a step-down from their current car more than makes up for it.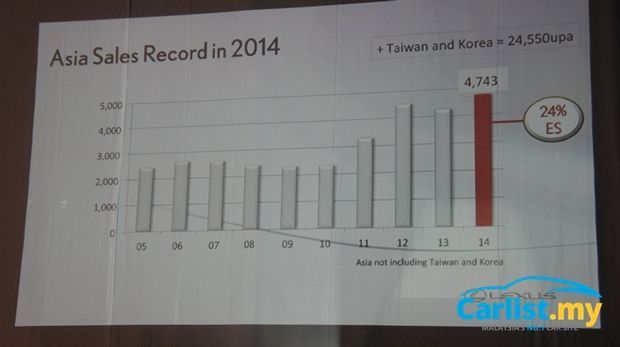 The fact that the ES is Lexus's most important model in Asia says it all. According to Lexus Malaysia, Lexus is currently the third best-selling premium brand in Malaysia, behind Mercedes-Benz and BMW, but ahead of Audi.
---
---
---
---
Comments