New 2016 Nissan Teana Facelift Previewed In The US
Auto News Nissan North America has just announced that a new Nissan Altima will go on sale in the US in November this year. The US market Nissan Altima is essentially a Nissan Teana with a different name, and slightly different tail lamps, interior trimmings and a wider range of engines to choose from.
As such, the US market 2016 Nissan Altima seen here is a very reliable indicator of how the new Nissan Teana facelift will look like when it comes to Malaysia several years later.
Update: Sorry to disappoint, but it turns out that this new styling is only for the North American market Altima model. The upcoming new Nissan Teana for our local market will not look like this.
Considering that our locally-assembled Teana was only launched in June 2014, we don't expect to see a new Nissan Teana locally anytime soon, at least not for the next few years.
What's New?
Apart from the adoption of an active grille shutter for better aerodynamics and an additional, sportier SR variant, the changes are very minor, limited only to exterior styling and improvements in interior refinement and comfort.
Engine and transmission options remain the same as the outgoing US market market – a 2.5-litre four cylinder and a 3.5-litre V6, both a paired to Nissan's signature XTronic CVT gearbox. The 2.0-litre four cylinder engine that is offered here is not available in the US.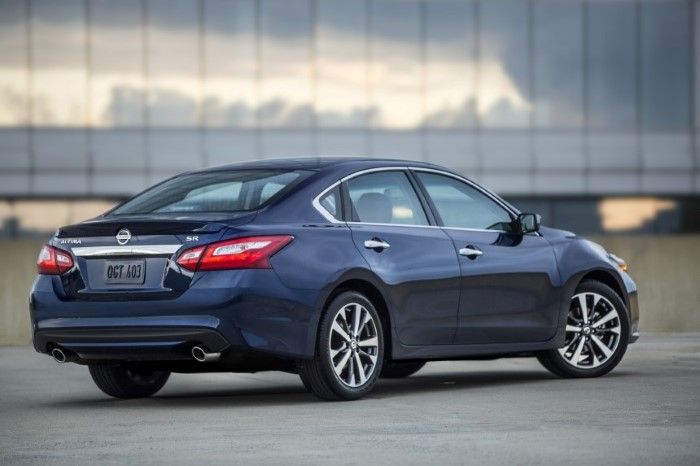 Outside, the new Teana features a new grille, new bonnet, new headlamps with LED projector low beam lights and LED daytime running lights. The tail lamp cluster has also been revised.
Styling elements from the higher range Nissan Maxima (sold in USA, Canada and Korea) can also be seen in the new Altima/Teana.
Inside, the Teana/Altima's signature 'zero gravity' front seats have been reshaped and the woven cloth seating and door panel materials feature a more open weave pattern. The twin cupholders on the center console now accommodate mug handles now.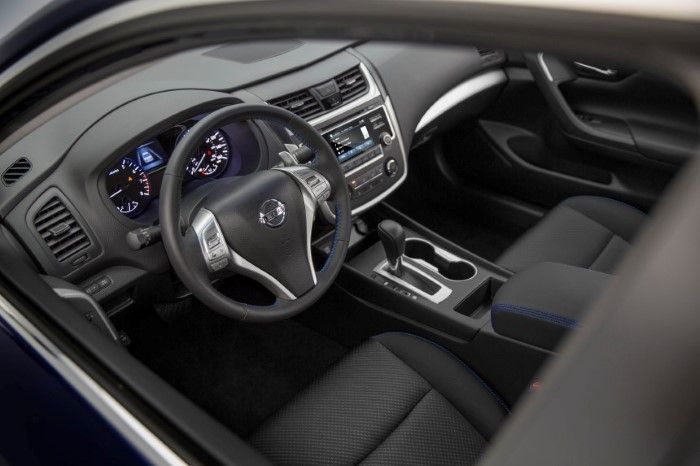 Aerodynamics have been improved by 10 percent. Drag co-efficient factor is down from 0.29 to 0.26, thanks the active grille shutter (three percent gain), underfloor aero cover additions (three percent) and the new front and rear fascia and windshield designs (four percent).
The sportier SR variant is fitted with a sports suspension (22.4 mm front stabilizer bar, 26.5 mm rear stabilizer bar, revised damper tuning) that Nissan says will improve cornering performance by 12.5 percent.
SR variants can be paired to either the 2.5-litre four-cylinder or the 3.5-litre V6 engine.
Note that the features mentioned here applies only to the US market Altima model. Although similar to our Teana, specifications and features differ from country to country.
When will it be launched in Malaysia?
The Nissan Teana was launched in Malaysia in June 2014, so it is still too early for a facelift model. We don't expect to the see a new Teana here until 2017 or later.
---
---
---
---
Comments