Next Generation Of BMW Models Will Respond To You Just Like Ironman's Jarvis
Auto News At the ongoing Mobile World Congress in Barcelona, BMW is showcasing the BMW Natural Interaction, a new system that merges advanced voice command technology with gesture control and gaze control to revolutionize how drivers interact with their cars.
The BMW Natural Interaction allows drivers to use their voice, gesture, and gaze to interact with their vehicle, much like how Ironman communicates with his personal assistant, Jarvis. The BMW Natural Interaction system utilizes speech recognition technology to listen to what the driver is saying accurately. The voice command system is a natural evolution of the BMW Intelligent Personal Assistant, which is currently limited to just voice commands.
In addition to that, the BMW Natural Interaction also features an array of high-definition cameras and infrared light signals to detect precise hand and finger movements in three dimensions, thus determining an accurate finger direction.
The final piece of the puzzle is an intelligent learning algorithm that constantly learns the habits of the driver – when combined, allows the driver to interact with his or her BMW like never before.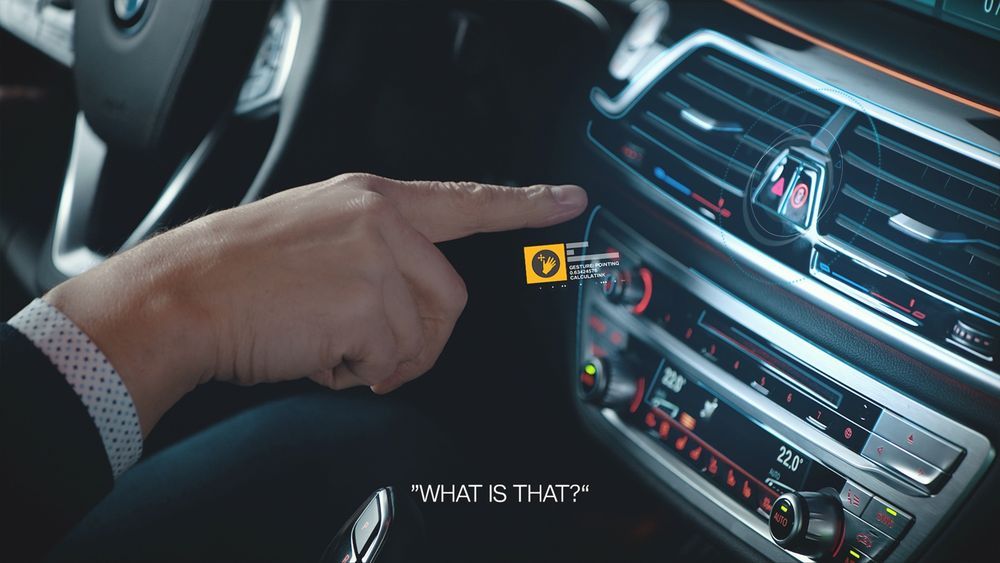 As a result, drivers are able to interact with their vehicle on a whole new level - they can now point a finger to a building and issue a command. Drivers can now get details of a building, book a reservation at a fancy restaurant, or even buy movie tickets thanks to the new BMW Natural Interaction system.
According to the Munich-based firm, the first model to carry the BMW Natural Interaction will be the BMW iNEXT, primed for a 2021 debut.
---
---
---
---
Comments