Our Pursuit Of Power Is Killing The Manual Transmission, Says Boss Of BMW M
Auto News Power corrupts. And that seems to be slowly encroaching on the arms race for out and out power, and the rewarding finesse that's only attainable through a manual gearbox. The way it's looking, BMW's future M cars could go auto-only, and we might be partly to blame.
At least that, in part, is what Frank van Meel, head of BMW's M division, had to say on the matter. There are several factors that are contributing to the decline of the manual, according to a report on Autocar. A decline that might lead to it's eventual death.
Van Meel told motoring magazine, "From a technical standpoint, the future doesn't look bright for manual gearboxes. The DCT and auto 'boxes are faster and they have better fuel consumption."

Paddle shifters instead of a gear knob. New standard?
Slumping sales figure in comparison to the BMW's own DCT dual-clutch and automatic gearboxes are also heading the argument against a manual option. It is particularly true for other manufacturers that cater to larger volumes as it makes more financial sense to offer just one transmission type - an automatic - rather than making room in their costs for a manual.
"It's difficult to say if we'll stick to the manual, but we still have a big fan community for manuals and we are not going to take away something the customer wants to have," van Meel continued.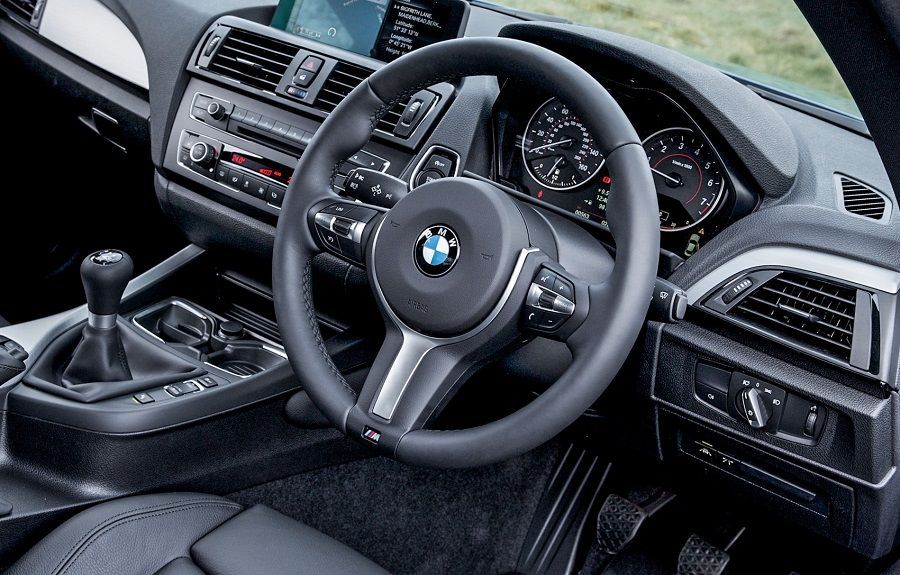 Endangered species: A clutch and a centre-mounted shifter.
There are also technical constraints that factor into the reliability tolerances of a manual transmission. More power and torque leads to a higher chance of a gearbox failure within a shorter timeframe.
Van Meel also spoke of an internal power cap within the engineers at BMW M to roughly 600hp: "For now, 600bhp is the most you can get in an M car," he revealed to Autocar. "We're at the limit. If you go on adding more horsepower and torque, it'd probably be over the limits," Whether the cap only applies to what their own manual gearboxes can tolerate or includes their automatic offerings as well is up for speculation.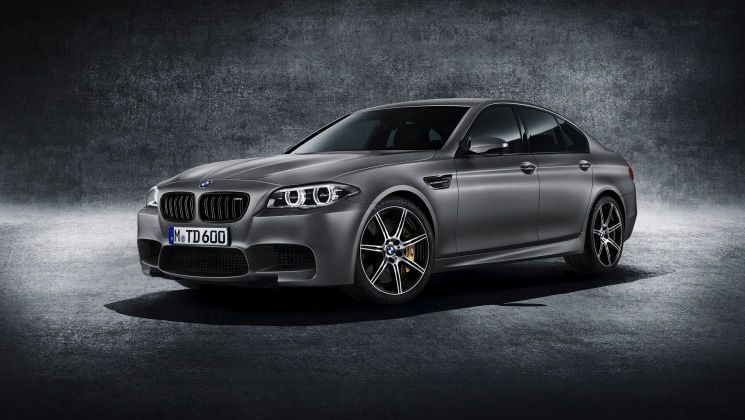 Built to celebrate the M5's 30th anniversary, the 30 Jahre M5 (above) had a power output of exactly 600hp (coincidence?), which is a 40hp and 22Nm jump over the standard car. BMW produced just 29 examples of the car for purchase.
With that cap in place, however unofficially, BMW will reportedly leverage the lightweight composite technology it had developed for cars like the i3 and i8, trickling down those innovations to its next generation of M vehicles.
The future generations of the BMW M3 and M4 do have some room to grow as, currently, their 3.0-litre straight-six engines produce 425hp. Perhaps, in addition to the lighter materials, BMW could alternatively add power by offering an electric motor set-up to provide direct drive the wheels, circumventing the transmission altogether, and possibly even creating an all-wheel drive M car.
We'll just have to wait and see.
---
---
---
---
Comments