 Perodua and Gamma Automobile have opened a new 3S (Sales, Service, and Spare Parts) outlet in Sri Aman, Sarawak to further provide a wide network of sales and support for the automaker's customers and dealers.
"Sri Aman has the potential for growth and we believe that Gamma Automobile is the right partner to further grow Perodua's presence here in Sarawak," Perodua President & CEO, Datuk Aminar Rashid Salleh said during the opening ceremony.
"Perodua sees a lot of growth potential in East Malaysia and we are delighted to be working with Gamma Automobile to further improving our coverage in order to better serve our customers," he said.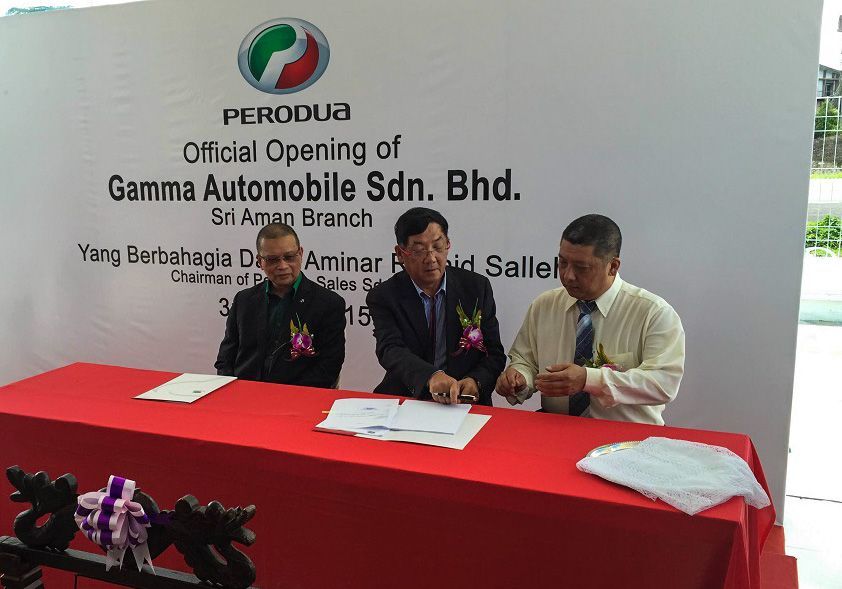 The Sabah and Sarawak state governments continue to develop and invest in infrastructure in roads and bridges, making more and more of the each state accessible by car. Aminar believes that this expected potential for growth is ample for Perodua.
He also said that the expectation was also based on the five-year roadmap that was outlined recently on May 21st as part of the 11th Malaysia Plan, "with this growth, we plan to increase our East Malaysia contribution towards our total sales to 20% from the current 13% in 5 years' time."
Gamma Automobile has been operating as an authorised Perodua 3S dealer since 1994 and its Kuching enterprise has 78 staff under its employ and sold 3,500 units and saw 13,100 intakes to its service workshop from its 3S centre in the Sarawak state capital.
"As business partners, we are very grateful to Perodua for their trust in Gamma Automobile and we are looking forward to further strengthen our business here in Sarawak," Gamma Automobile Managing Director, Mr David Tay said.
---
---
---
---
Comments