Pick of the Week: Meticulously Maintained Audi A3 1.8 TFSI Quattro
Insights If you are in the market for a compact premium car, but don't want a typical conservative sedan body style, your choices are limited to either a Mercedes-Benz CLA-Class or an Audi A3.
Between the two, only the Audi rides and drives like a proper premium car. We love the CLA-Class' stylish looks and expensive looking interior but not its bone-jarring ride. No car wearing a Mercedes-Benz badge should be this uncomfortable, and certainly not a road-going car like the CLA.
With the CLA 250 4Matic discontinued, the A3 1.8 TFSI quattro is now the only model in its class with all-wheel drive.
The A3 is currently available with two powertrain options – a 1.4-litre turbocharged TFSI (125 hp and 200 Nm) paired to a front-wheel drive 7-speed dry-type dual clutch automatic, and a 1.8-litre turbocharged TFSI (180 hp and 280 Nm) paired to a quattro all-wheel drive 6-speed wet-type dual clutch automatic.
So we have established what's so special about the A3, but the technical bits are not the reason why this particular A3 1.8 TFSI is here on our Pick of the Week.
The reason it's here is because you will be hard pressed to find another pre-owned car that's been better cared for, and in a better condition than this Audi.
This particular car belongs to a senior staff at Audi Malaysia, one that this author can personally testify of his fastidious habit in car care. He loves cars and has a very high level of mechanical sympathy, doesn't matter if the car is his or not.
In fact, his A3 has hardly ever spent any time parked under the sun. Whether he is at work or at home, the car is always parked under a covered shade.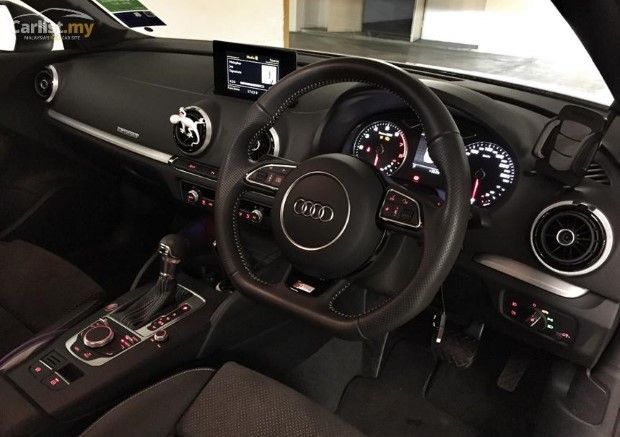 This owner is also very particular about how his brand new cars are run-in, and he doesn't just run-in the engine but also the brakes and infotainment's speakers. For the first 3,000 km of this pampered A3's life, its engine was gently driven, and the engine speed increased only at every 500 km interval.
As a senior staff at a car company, he has the privilege of changing his company car very frequently, and that is the only reason why he is letting go of this A3 with less than 10,000 km on the odometer.
The car is pictured here with an after-market 5-spoke alloy wheel that the owner will be keeping but buyers will be given the car's original 18-inch Audi S-Line wheels.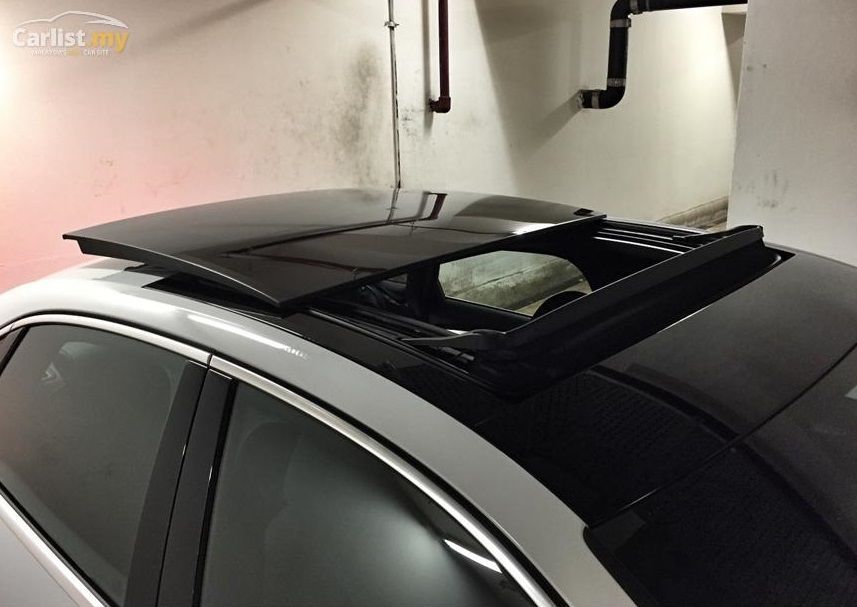 With his position at Audi Malaysia, the owner could've easily leave it to Audi dealers to sell his car but instead he made an initiative to sell it on Carlist.my because he wants to ensure that his cherished ride is going to another owner that understands the car and will take good care of it.
The asking price of RM206,900 might not be lowest in the market, but you can be certain that you are unlikely to find another pre-owned car, Audi or not, that's been better cared for than this particular A3 1.8 TFSI quattro. The car is manufactured in 2016, and is still covered by Audi Malaysia's warranty until June 2020.
View the ad/contact the seller here.
---
---
---
---
Comments