Porsche's Facelifted 911s Previewed In Photos Ahead Of Frankfurt Debut
Auto News An all new-generation of Porsche 911 to follow up the Type 991 is set to be introduced in 2018, and in between, a midway refresh is coming our way later this year. But ahead of its Frankfurt Motor Show reveal, Porsche has released pictures of the newly revised flagship.
They reveal a number of near-ready prototypes that a team of in-house engineers have taken to Cape Town, South Africa for a field test, negotiating mountain roads, villages, and dusty dirt tracks.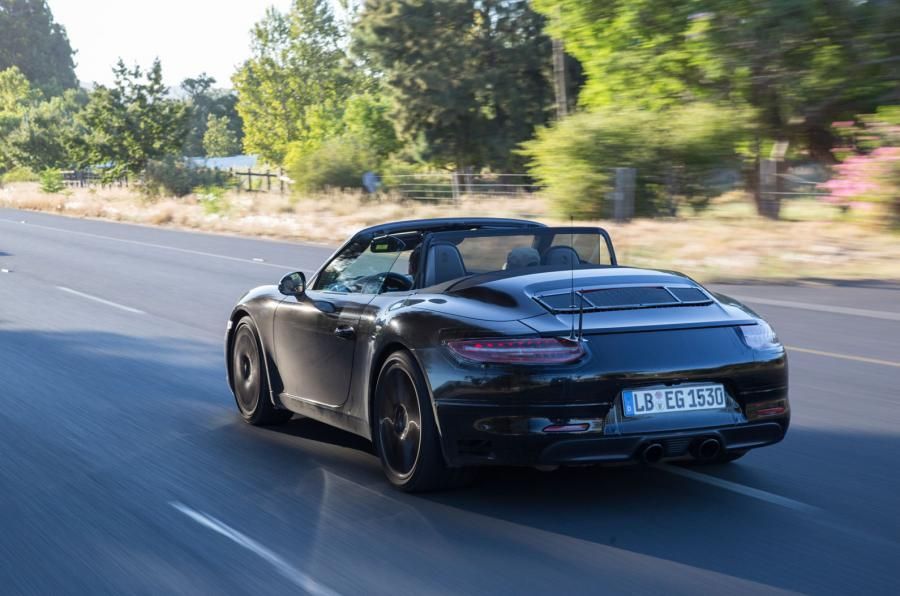 We don't get to scrutinize much of the visual changes that come with the facelift, as Porsche placed some strategic darkened camouflage to cover the most apparent differences. Suppose we'll have to wait until September for that.
While raw specification details have yet to be released, a major change includes turbocharging to the 911's flat-six engine to replace the naturally-aspirated units found previously. This somewhat displaces the more powerful Turbo model, as its key differentiator is now found on the more common Carreras.
Reports from the UK suggest the new generation of turbocharged flat six motors will be 3.0-litres in capacity, at least for the Carrera variants. Power ranges from 365hp to 414hp in the more powerful Carrera S. By comparison, the outgoing 3.4 and 3.8-litre naturally aspirated engines produced 345hp and 394hp, respectively.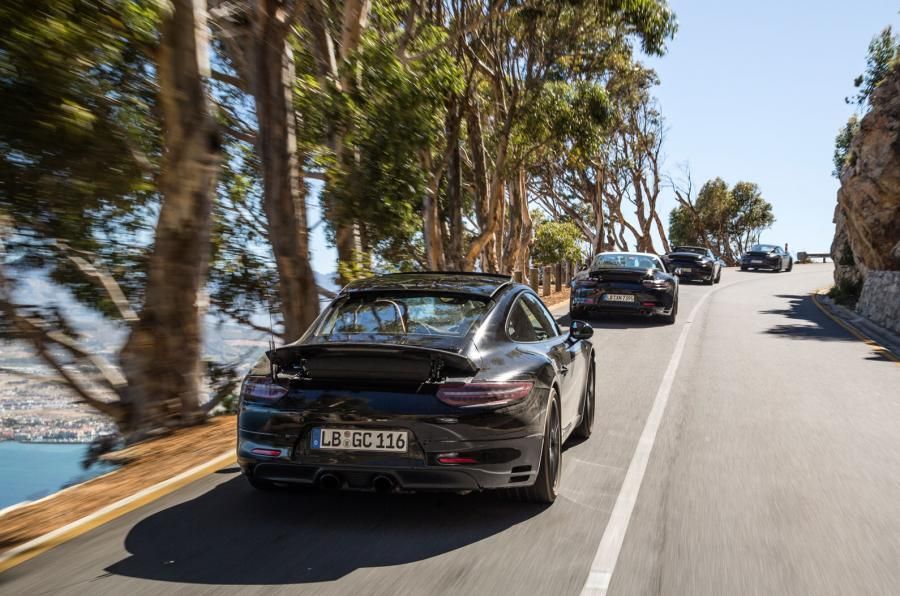 However, upcoming facelifted versions of the Type 991 Turbo, GT3, GT3 RS, and rumoured GT2 will reportedly still keep their larger capacity engines.
The move to turbocharging allows the newer cars to achieve a higher peak torque and more flexible power delivery across the rev range, which is reported to be 7500rpm. In addition, the facelifted Carrera and Carrera S motors claim to significantly improve fuel economy by around 10 percent over its predecessor, as well as reduced carbon emissions.
Hybrid-powered Porsche 911s are expected to make landfall in the next all-new generation of the sports car, tentatively dubbed the 992.
Also coming to the Frankfurt Motor Show is the long-rumoured Porsche Pajun, a sedan that will be based on the next-generation Panamera but smaller to slot in beneath in the Porsche pecking order.
You can have a look at the full gallery below.
---
---
---
---
Comments