Proton Aims To More Than Triple Its Exports This Year
Auto News Proton aims to more than triple its exports this year. Last year, Proton exported just 1,388 cars, hampered mostly by an aging product line-up. The recently launched X70, along with a range of upcoming products, are expected to grow Proton's export and depending on government support, the number could reach up to 5,000 cars.
"In 2017, we exported 248 units. This year we want to export more," said CEO Li Chunrong at a press conference in conjunction with the signing of a collaboration agreement between Proton's vendors and their overseas counterparts yesterday.
"With the support from the Malaysian government, we could export up to 4,000 to 5,000 units this year," he added.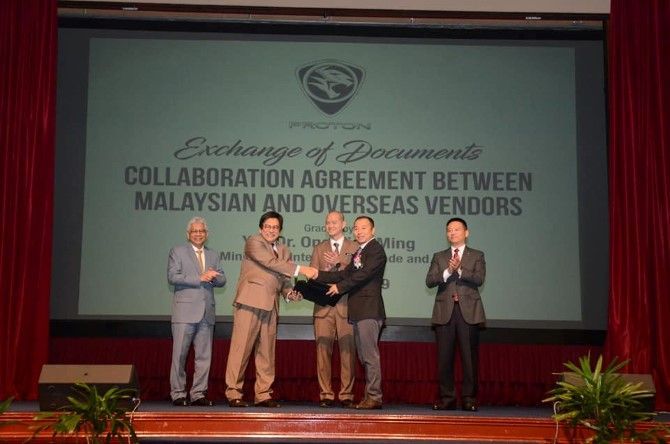 Dr. Li did not mention any specific markets for its export plans but said that countries in the ASEAN region will be its primary focus, for the simple reason of close proximity to Malaysia. However, Dr. Li was quick to add that this does not mean that Proton has no intentions to export beyond the ASEAN region.
"We don't want to forget the other markets (countries outside of ASEAN). We are trying our best to enter other markets," he added.
Currently, Proton's exports is limited to smaller developing markets like Chile, Egypt and Jordan. At its peak, the Proton Savvy used to be the best-selling compact car in Thailand but sales have since grinded to a halt after Thailand announced its eco-car policy in 2007, which favoured locally-produced economy cars. The Proton Wira-based Arena (Jumpbuck) pick-up truck was also fairly popular in Australia but recent the Proton models were too expensive to be competitive in Australia and the brand is no longer active there.
---
---
---
---
Comments